MLB.com Columnist
Richard Justice
Two great teams, one final showdown
Giants, Royals ready to put finishing touch on outstanding baseball season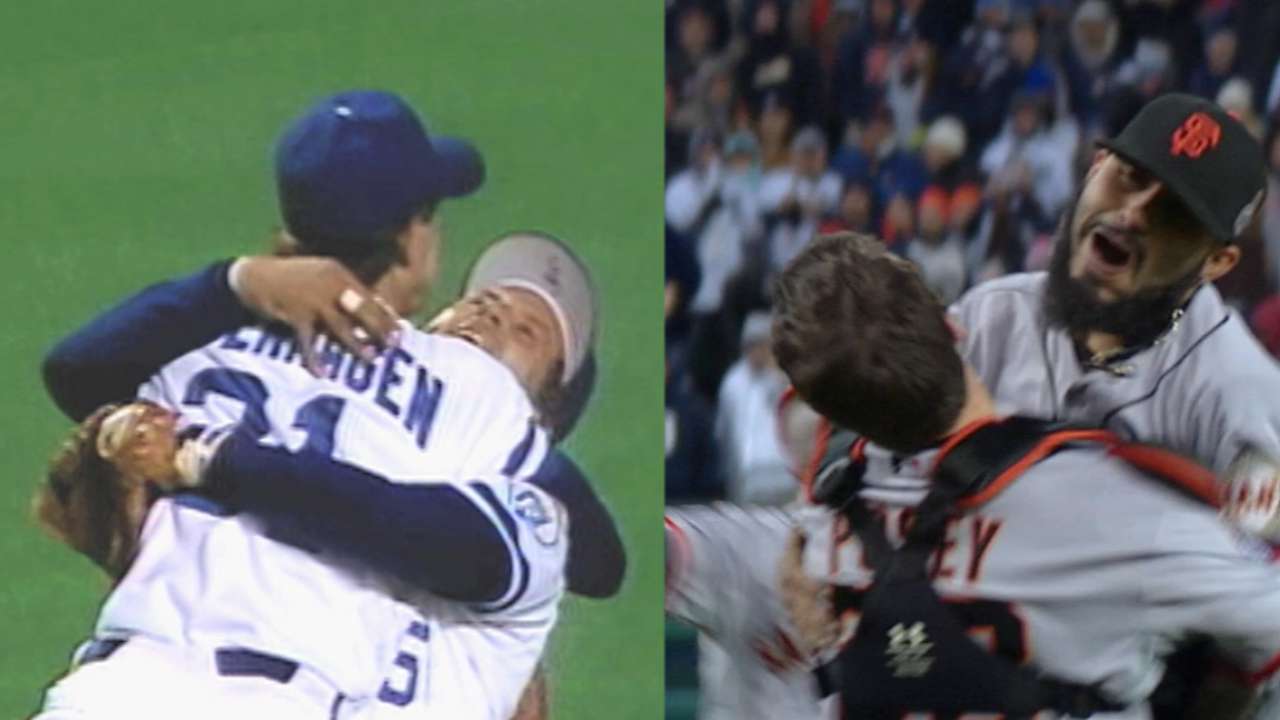 KANSAS CITY -- That this World Series will deliver a Game 7 just feels right. This is how this baseball season had to end.
The Royals and Giants have already given us a compelling six games, transforming the Fall Classic into a showcase for two gifted teams that have done themselves proud.
Remember that part of the story.
These teams have the look and feel of champions, both of them. Years from now, players from both teams may very well look back and see these 10 days as the most fun they've ever had.
They're gifted and tough and talented teams. They've both taken some punches in this World Series and then delivered a few of their own.
That only one of the six games has been close adds to the storyline. One team lands a significant punch, then the other lands one.
There's no rhyme or reason to the thing, and that's perfect for Game 7 Wednesday night (7 p.m. ET air time on FOX, 8:07 first pitch) at Kauffman Stadium.
The Royals returned home for Game 6 on Tuesday with no margin for error. One game from elimination, they responded with a resounding 10-0 victory over the Giants.
They once more seemed to feed off the energy of a roaring crowd, and they scored seven runs in the second inning and got seven shutout innings from 23-year-old Yordano Ventura.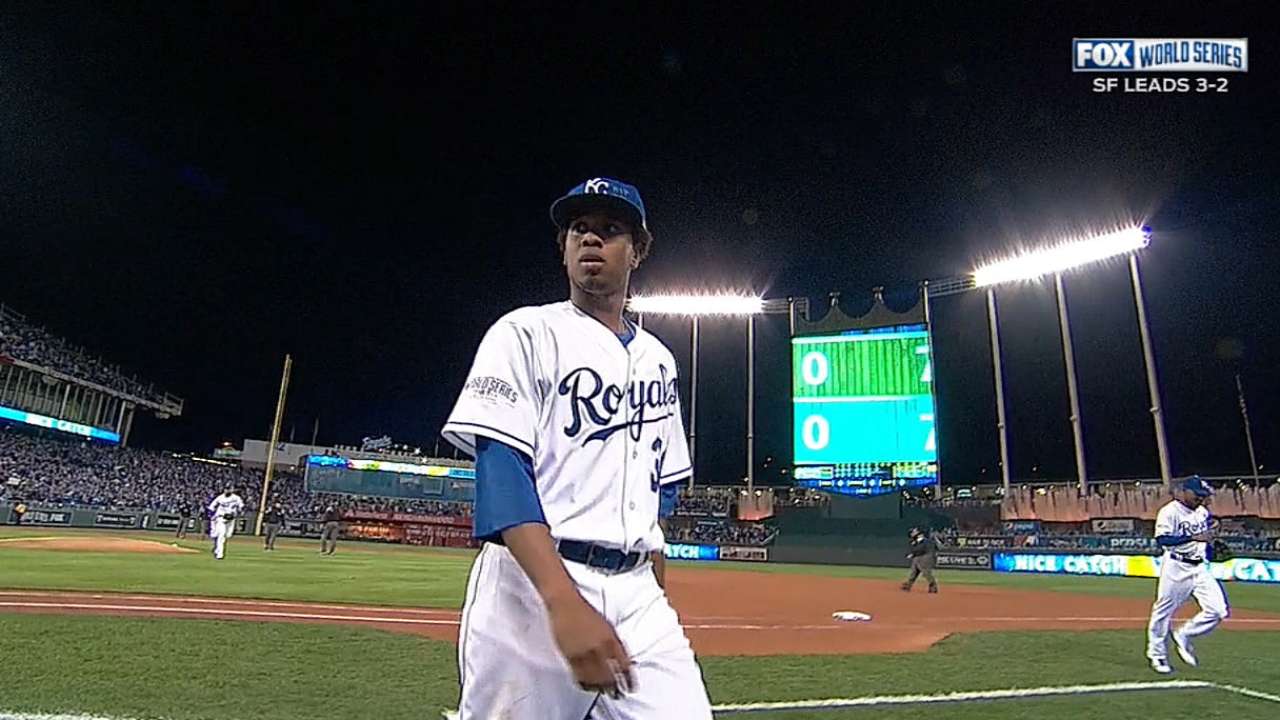 The thing about a Game 7 is that both teams have gotten better and tougher and more resilient these past six months. Both teams are convinced they can write whatever ending they choose to write.
That's the feeling a team gets when its ride starts to feel magical. Here's the best part. We're the lucky ones, because we get to enjoy a moment that is as good as professional sports can give us.
This Game 7 is a tribute, not just to the Royals and Giants, but to a season in which very little separated the top 20 or so teams in terms of talent.
This season stands as a bright and shining example of the competitive balance Commissioner Bud Selig has worked for. This World Series might very well be symbolic of his proudest accomplishment.
Rather than postseason berths being decided by payroll size, they're going to the teams that are the smartest, the teams that do the best job evaluating talent and constructing rosters.
This is just the second time the World Series has featured two Wild Card teams, but that's significant, too.
The Giants are attempting to win the World Series for the third time in five seasons, but this has been a different season.
On Opening Day, if they'd known they wouldn't have Matt Cain and Angel Pagan for most of the season, if they'd known Brandon Belt would miss 101 games, if they'd known they wouldn't settle on a second baseman until the final weeks of the season, they probably wouldn't have guessed it would play out this way.
They're again on the threshold of a World Series championship because they're the prototype of a perfect organization, from stable ownership to shrewd management. The Giants also have a core of players -- Buster Posey, Pablo Sandoval, Hunter Pence, Madison Bumgarner and others -- who've grown comfortable on the big stage.
The Royals are in a far different place, making their first postseason appearance in 29 years. They got here because their owner, David Glass, hired a great baseball man, Dayton Moore, eight years ago. Moore came up with a blueprint to build a champion through scouting and drafting. That he has done. In Eric Hosmer, Mike Moustakas, Salvador Perez and others, the Royals have a group of players who came up through the Minor Leagues together believing they might eventually transform an entire organization. That they have done.
Now a postseason in which 15 of 31 games have been decided by one run, a postseason that has featured late rallies, extra-inning games and a lifetime of drama and tension, is down to this.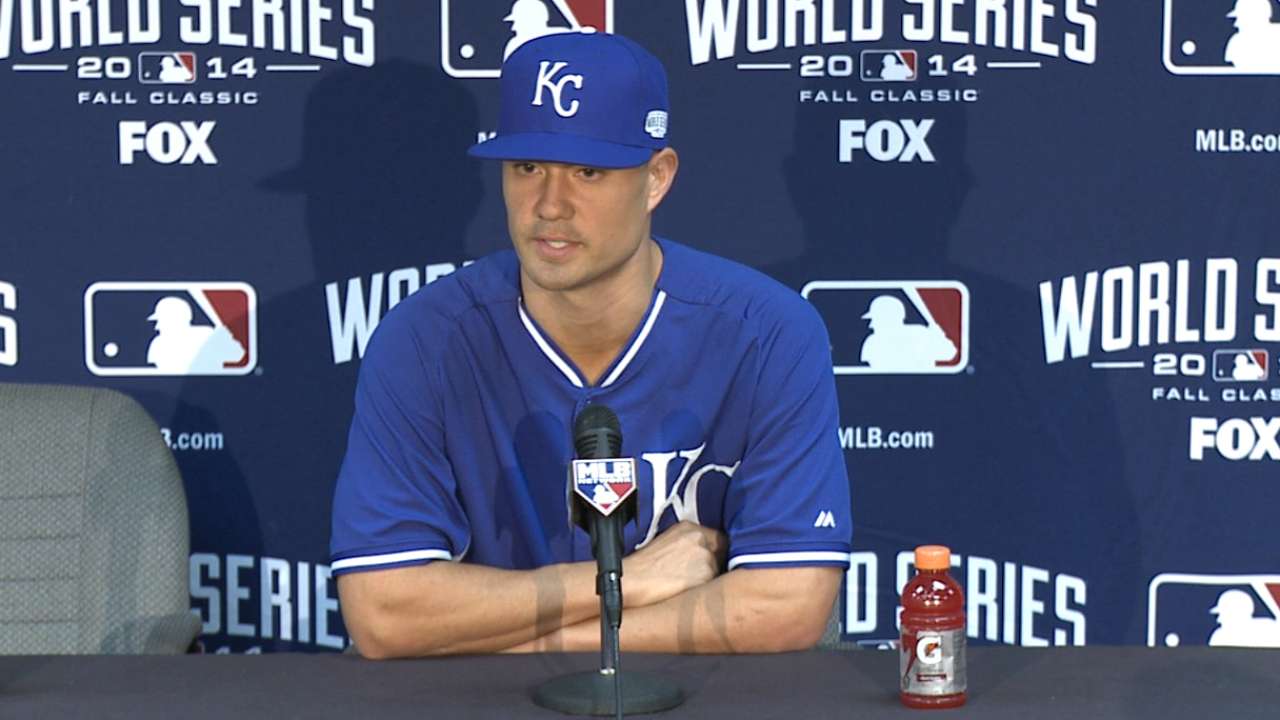 Baseball's beauty is that it's a daily thing. Teams are rewarded for their resilience, for their ability to keep emotions in check and to understand that there's always a tomorrow.
Game 7 is different. Managers will run the game differently. They'll be more aggressive with their pitching changes and in pushing their scoring chances. They, too, will deal with their nerves.
History loves the Royals, because home teams have won nine straight Game 7s. No visiting team has won a Game 7 since the Pirates won in Baltimore in 1979. From a larger perspective, the team with home-field advantage has won the World Series 23 of the past 28 years.
But the Giants are confident that those numbers mean nothing. In Bruce Bochy, they have arguably baseball's best manager to orchestrate one more victory. Again, this is as good as it gets.
Game 7s have delivered some amazing moments. Bill Mazeroski ended the 1960 World Series with a bottom-of-the-ninth home run. Jack Morris tossed 10 shutout innings to win Game 7 for the Twins in 1991. Remember the D-backs coming back against Mariano Rivera to win Game 7, 3-2, in 2001?
When Royals manager Ned Yost was asked about being in a Game 7, he said he didn't grow up dreaming of someday starring in a Game 5.
"It was always two outs, bottom of the ninth, Game 7 of the World Series," Yost said.
Perfect, huh?
Here's to Game 7.
Richard Justice is a columnist for MLB.com. Read his blog, Justice4U. This story was not subject to the approval of Major League Baseball or its clubs.