Giants built a dynasty by keeping their core intact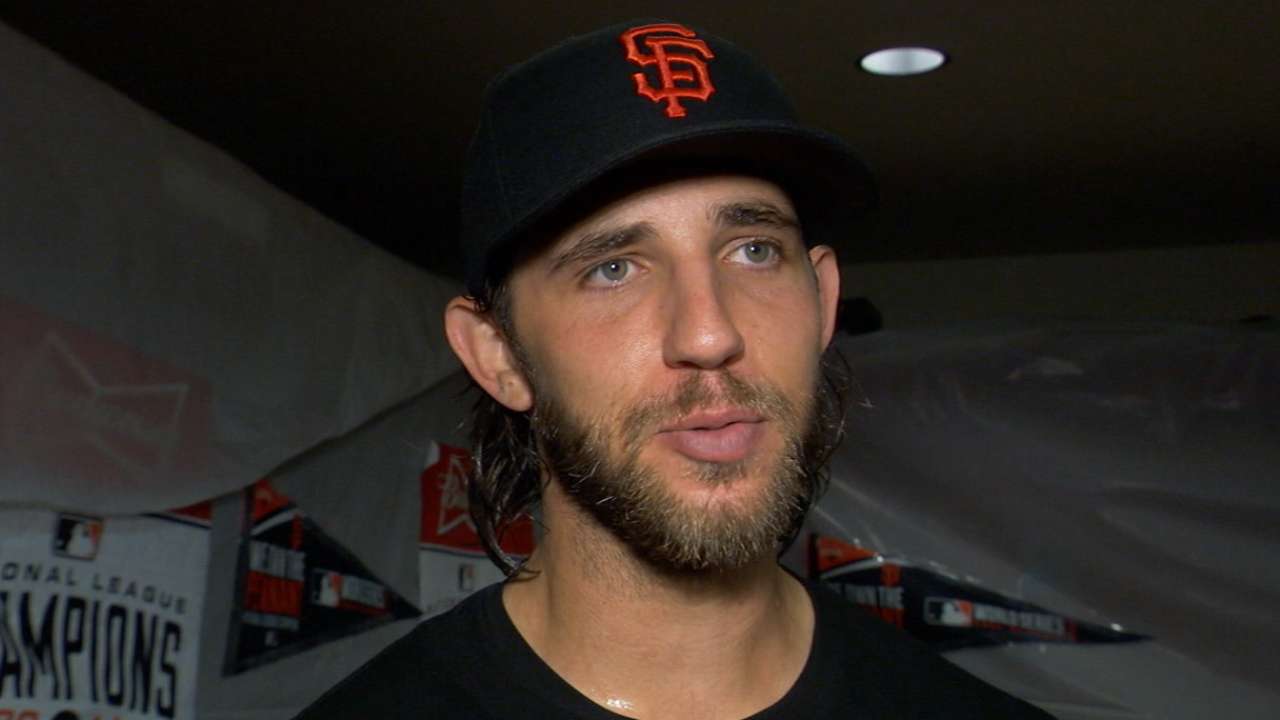 SAN FRANCISCO -- Perhaps there is something to this odd-year, even-year thing after all. How else can one explain the Giants' storybook run over the past half-decade, winning National League pennants in 2010, '12 and -- with a 6-3 win over the Cardinals in Game 5 of the NL Championship Series on Thursday night at AT&T Park -- now in '14?
"I think we're just happy to win," said relief pitcher Jeremy Affeldt, laughing off the mathematical theories.
In Affeldt's opinion, the Giants' unparalleled success over the last half-decade may have less to do with a flip of the calendar than with a core of players --
Buster Posey
,
Pablo Sandoval
and
Madison Bumgarner
, to name three -- that has remained intact longer than so many others throughout professional baseball. It is with that core that the Giants have advanced to their third World Series in five seasons. It is with that core that San Francisco aims to win it again. "It's played such a huge role in this run that we've had," manager Bruce Bochy said. "These guys have been through it. They have been battle-tested and they know how to handle themselves on this type of stage.
"We know we have a lot of work ahead of us and we're playing a great team. But to get to this point, it's time to celebrate."
It has not always been easy for the Giants. Last season alone, San Francisco lost 86 games, finished in fourth place and never even sniffed an opportunity to defend its title.
This year, questions surrounded the Giants as recently as mid-August, when they were swept in a three-game series by the same Royals team they are about to face. Falling to within six games of .500 on Aug. 15, San Francisco eventually rallied around Sandoval, Posey, Bumgarner and others to clinch an NL Wild Card berth.
"We refused to lose," Sandoval said. "Whatever it takes."
From there, it has been classic Giants moment after classic Giants moment. The pitching has come from Bumgarner, Tim Hudson, Jake Peavy, Santiago Casilla and so many others. Offense has emerged out of both familiar players and unexpected sources -- Game 5 hero Travis Ishikawa, for example, a link to San Francisco's 2010 club. Coaching prowess has come from the minds of Bochy, Dave Righetti, Tim Flannery, Ron Wotus and others.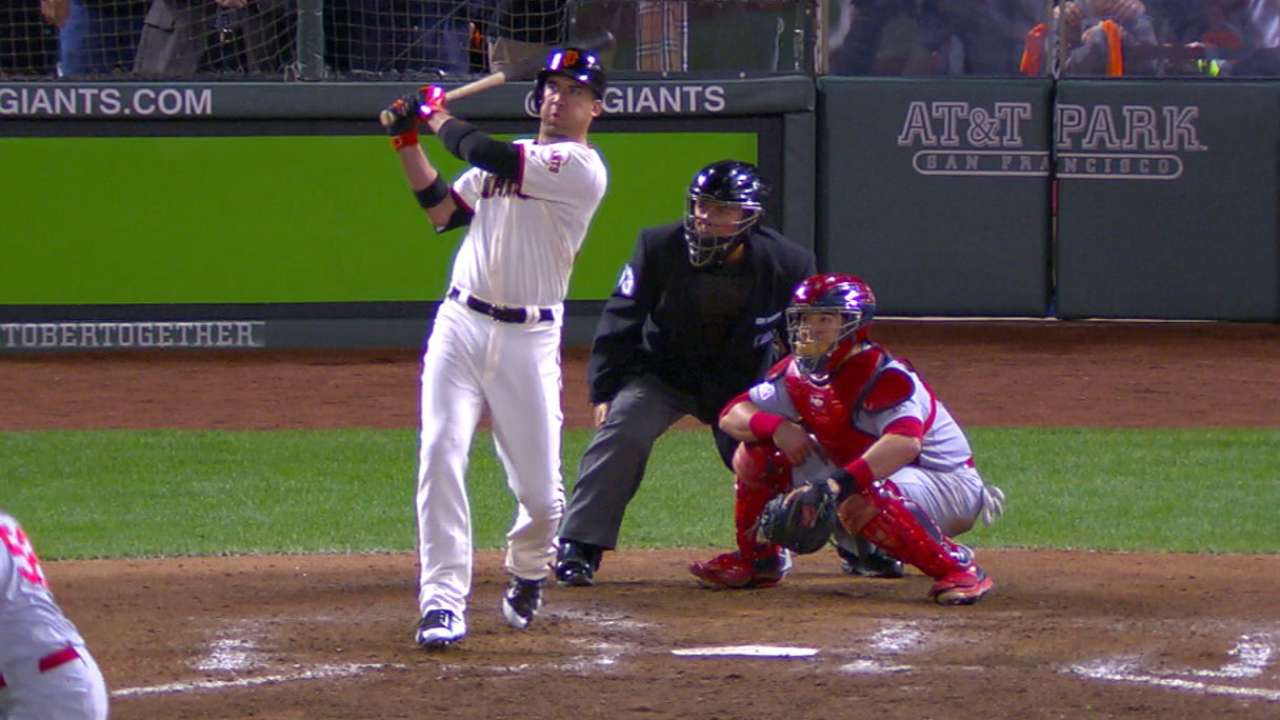 • Video: Ishikawa homers, Giants advance
"Knowing how this team has operated -- not just this year, but throughout the past five years -- that's a good sign," general manager Brian Sabean said. "This was a long year. This was an emotional year. We started out the year like gangbusters, and then we got on a goofy elevator ride like so many other teams. But these players were very faithful. They thought that we had enough."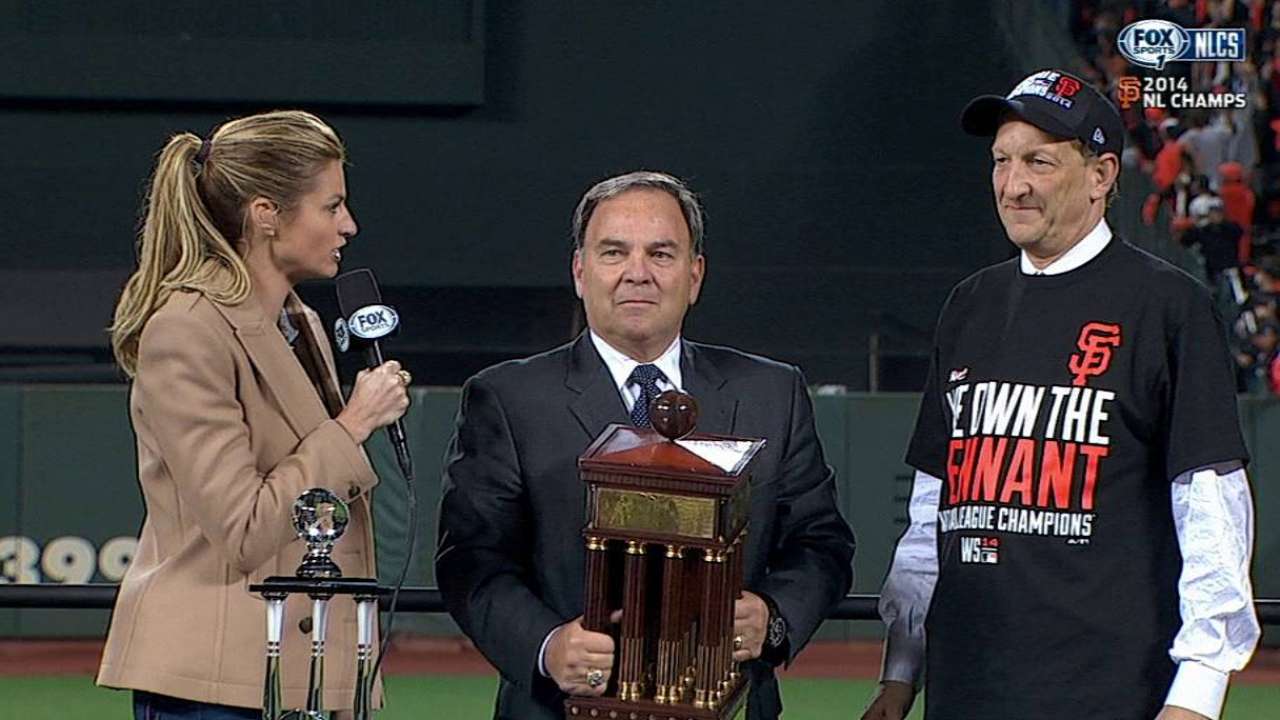 • Video: Baer presented with NL Championship trophy
Plenty of things have changed for Sabean's team over the past five years. Matt Cain is injured. Tim Lincecum is no longer a superstar. A slew of veteran hitters have come and gone.
But the core is still in place, and for the Giants, that has been enough.
"We've got a lot of guys who have been through this," Bumgarner said. "They know what to expect and are not afraid of the moment."
Anthony DiComo is a reporter for MLB.com. Follow him on Twitter @AnthonyDicomo. This story was not subject to the approval of Major League Baseball or its clubs.