Giants add five players for expanded roster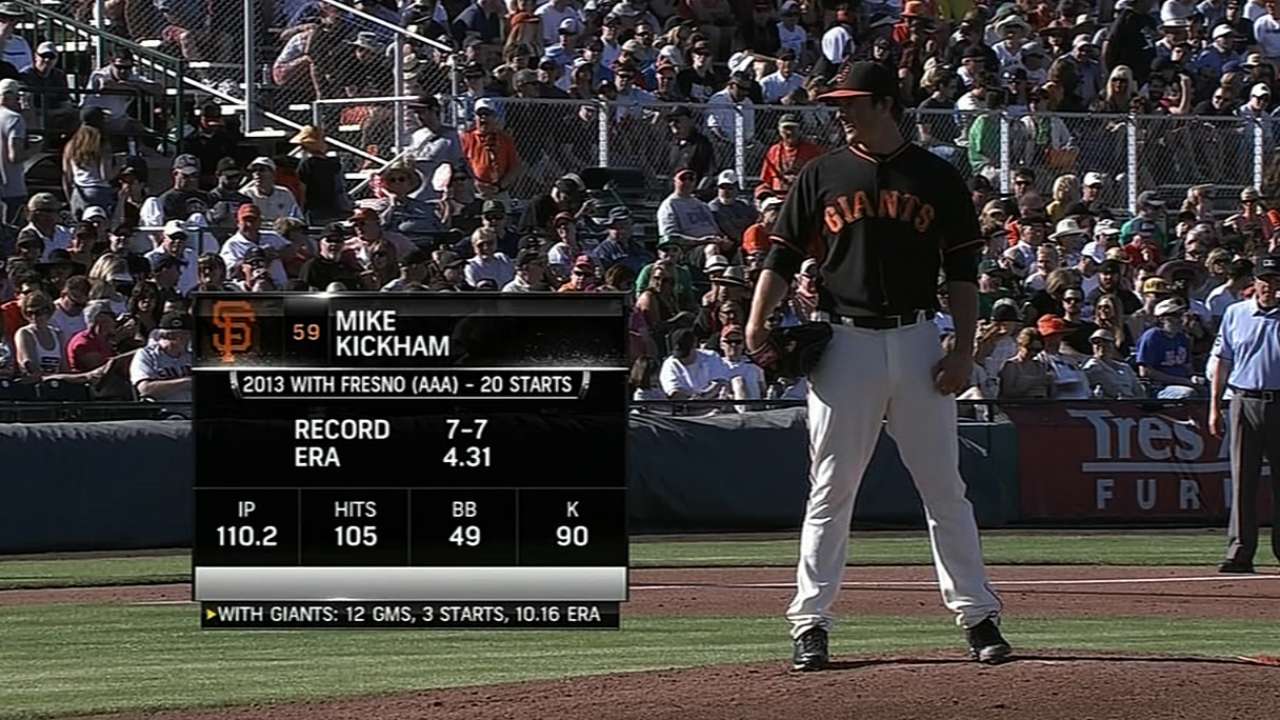 SAN FRANCISCO -- After the Giants' 15-5 victory against the Brewers on Sunday, San Francisco took advantage of the opportunity to expand its roster with the arrival of September by calling up five players.
Lefty Mike Kickham and outfielder Juan Perez were recalled from Triple-A Fresno, and Grizzlies teammates infielder Chris Dominguez and catcher Guillermo Quiroz had their contracts purchased by the Giants.
To make room on the 40-man, Ehire Adrianza and Hector Sanchez were transferred to the 60-day disabled list.
Hunter Strickland, who has posted a 2.02 ERA in 38 appearances with Double-A Richmond, was also called up.
In 27 starts with Fresno this season, Kickham is 8-8 with a 4.43 ERA. Perez hit .175 with one home run and two RBIs in 63 at-bats earlier this season with the Giants. Dominguez hit .274 with 21 home runs and 85 RBIs in 131 games with the Grizzlies, while Quiroz hit .267 with three home runs and 23 RBIs in 69 games at Triple-A.
Ryan Hood is an associate reporter for MLB.com. Follow him on Twitter @ryanhood19. This story was not subject to the approval of Major League Baseball or its clubs.