Romo, Casilla to share Giants' closer duties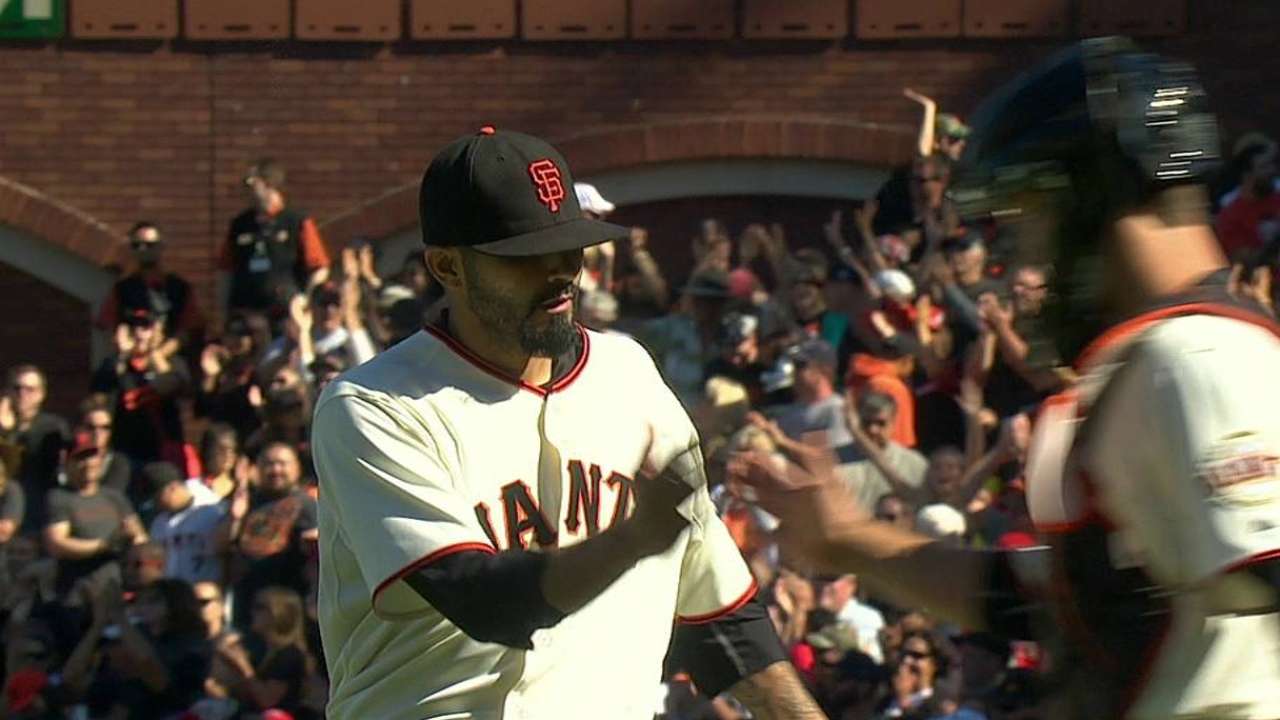 SAN FRANCISCO -- With Santiago Casilla doing a good job of creating late-game drama and Sergio Romo's unfair slider back to being unfair, Giants manager Bruce Bochy is opting to platoon the two in the closer role.
"I'll use them both," Bochy said Sunday. "We're going to ham and egg it with those two."
Casilla, who's been bothered by an illness lately, allowed a run and saw the Brewers bring the go-ahead run to the plate Saturday night before shutting the door on a 3-1 victory. He's been scored on in five of his 10 August appearances. He has a 4.66 ERA to go along with five saves in August.
Romo lost his closer's role in late June, but he hasn't surrendered a run since July 22, a span of 14 consecutive appearances. In 12 1/3 innings during that time, he's struck out 17 and allowed just six hits and three walks. The plan was for him to stay in the game after striking out the only batter he faced in the eighth Saturday night, but the pitcher's spot came up to bat in the bottom of the eighth.
So, the Giants are now back a two-person committee.
"He's using his fastball effectively, same with his slider and changeup and he's really hitting his spots well now," Bochy said of Romo on Sunday. "He looks very determined to get back on track, which he's done."
Ryan Hood is an associate reporter for MLB.com. Follow him on Twitter @ryanhood19. This story was not subject to the approval of Major League Baseball or its clubs.