Peavy becomes fifth active pitcher with 2,000 K's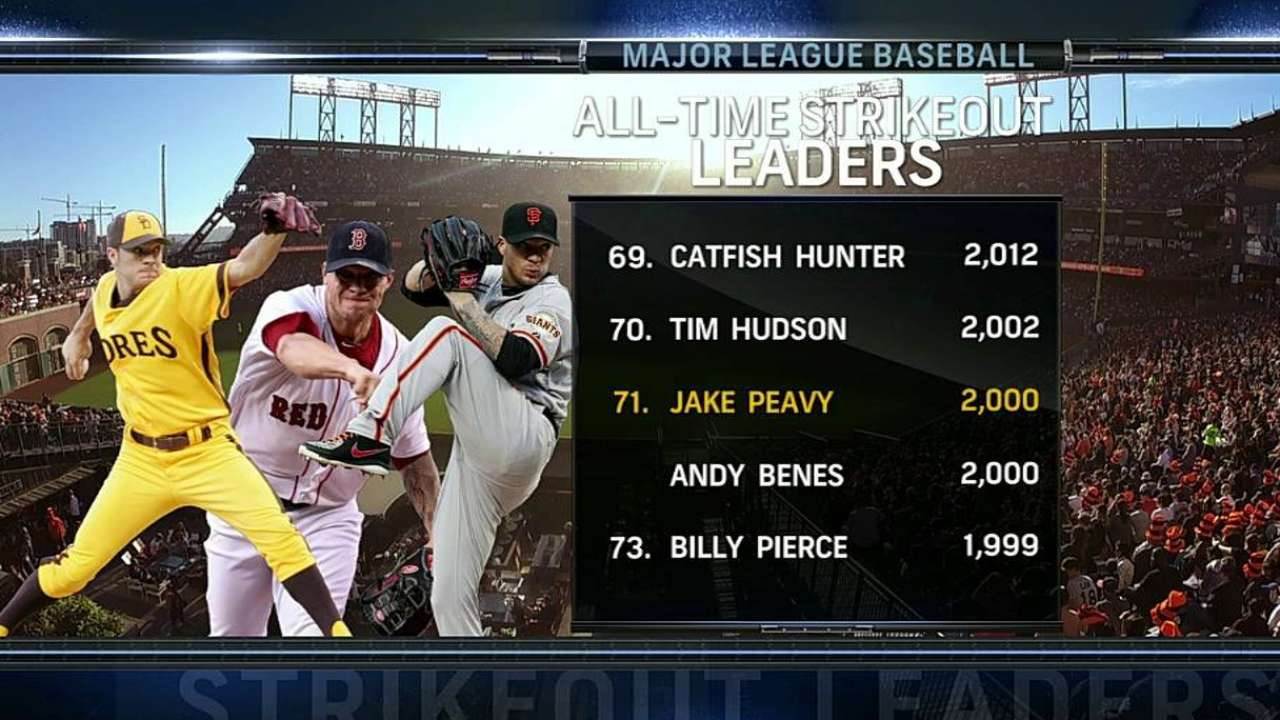 SAN FRANCISCO -- Jake Peavy recorded his 2,000th career strikeout in the second inning of the Giants' 3-1 victory over the Brewers on Saturday night.
With his strikeout of Aramis Ramirez, the 33-year-old became the fifth active Major League pitcher to amass 2,000-plus strikeouts. The others: CC Sabathia, A.J. Burnett, Bartolo Colon and clubhouse neighbor Tim Hudson, who beat Peavy to the feat by three days, as he reached the plateau Wednesday.
"It's special to join the company," Peavy said. "I watched Timmy Hudson do that and I didn't even know I was anywhere close to those numbers until some people told me when he did it.
"It'll be special one day when I look back on those numbers, but it's hard to get caught up in them right now."
Peavy struck out six of the first nine batters he faced Saturday and finished with eight strikeouts, one below his season high of nine.
Ryan Hood is an associate reporter for MLB.com. Follow him on Twitter @ryanhood19. This story was not subject to the approval of Major League Baseball or its clubs.