Giants to give Petit another start in Lincecum's slot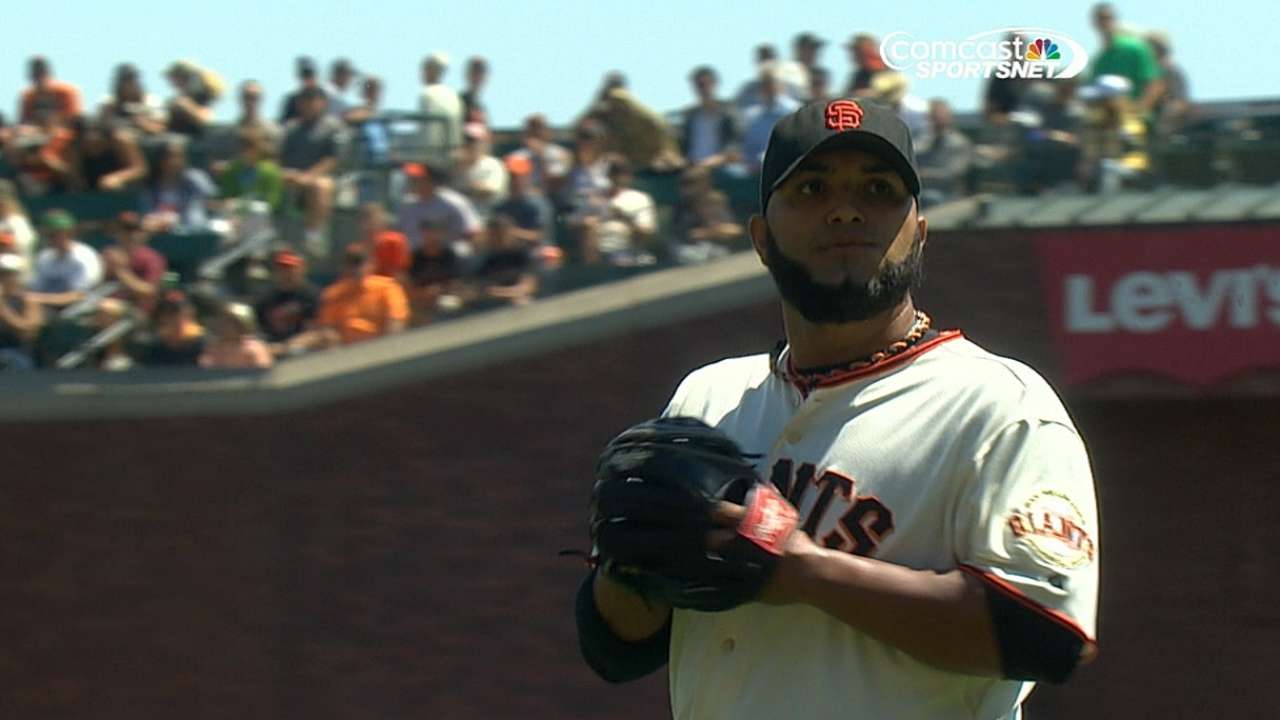 SAN FRANCISCO -- After a successful outing Thursday afternoon, Yusmeiro Petit has earned another start for the Giants.
Manager Bruce Bochy said before Friday night's game that Petit, not Tim Lincecum, will start in Colorado on Tuesday, the next time what was once Lincecum's rotation turn comes around.
"It's hard to take him out how he's throwing the ball right now," Bochy said of Petit, who had one of his season's best starts Thursday.
Petit recorded the win and struck out nine while allowing just one earned run on four hits in six innings in the Giants' 4-1 victory against the Rockies. He also set a Major League record with 46 consecutive retired batters before a Jordan Lyles double snapped the streak.
He is 2-2 with a 5.54 ERA in seven starts this season and is 2-1 with a 1.84 ERA in 49 innings out of the bullpen.
Ryan Hood is an associate reporter for MLB.com. Follow him on Twitter @ryanhood19. This story was not subject to the approval of Major League Baseball or its clubs.