Bochy eager to get Lincecum relief appearance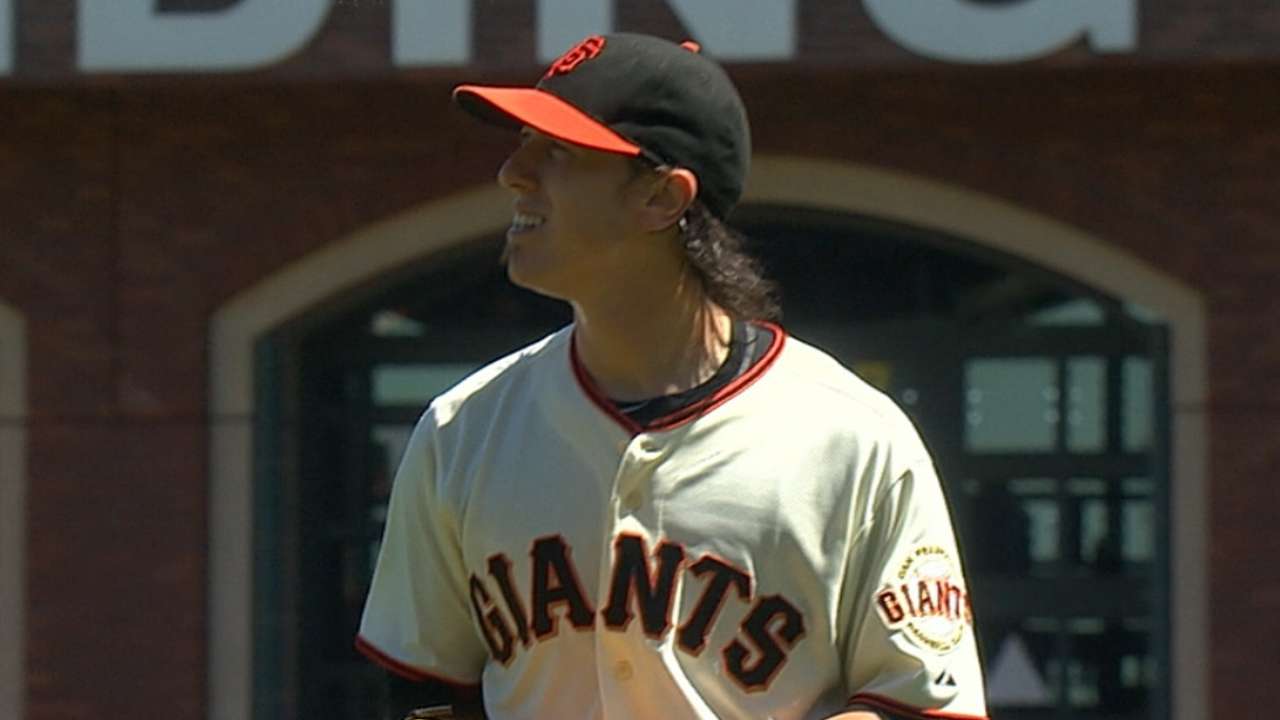 SAN FRANCISCO -- Given Yusmeiro Petit's stellar outing Thursday, Giants manager Bruce Bochy said the plan is to give Petit -- not Tim Lincecum -- the start next Tuesday in Colorado. He hopes to give Lincecum game action soon, though.
Bochy spoke highly of Lincecum's bullpen sessions, saying he's improved each area the Giants hoped he would: He's locating his pitches better, has simplified his delivery and has regained his balance on the mound, so he's no longer falling off to its left as much.
Now Bochy just needs to find the right opportunity to use the righty out of the bullpen, which according to Bochy, could be just about any time.
"He's versatile, so it could be a long situation or could be how I used him in the postseason, since we liked him in that role," Bochy said. "He's got four pitches and I like him against lefties and righties, so I think he could help set up for us, too.
"It's going to be an adjustment, but he's done that and he's all in on this, just like he was before."
Lincecum was sent to the bullpen after going 1-3 with a 9.49 ERA in 24 2/3 innings in his previous six starts.
Ryan Hood is an associate reporter for MLB.com. Follow him on Twitter @ryanhood19. This story was not subject to the approval of Major League Baseball or its clubs.