Susac's progress opening Giants' eyes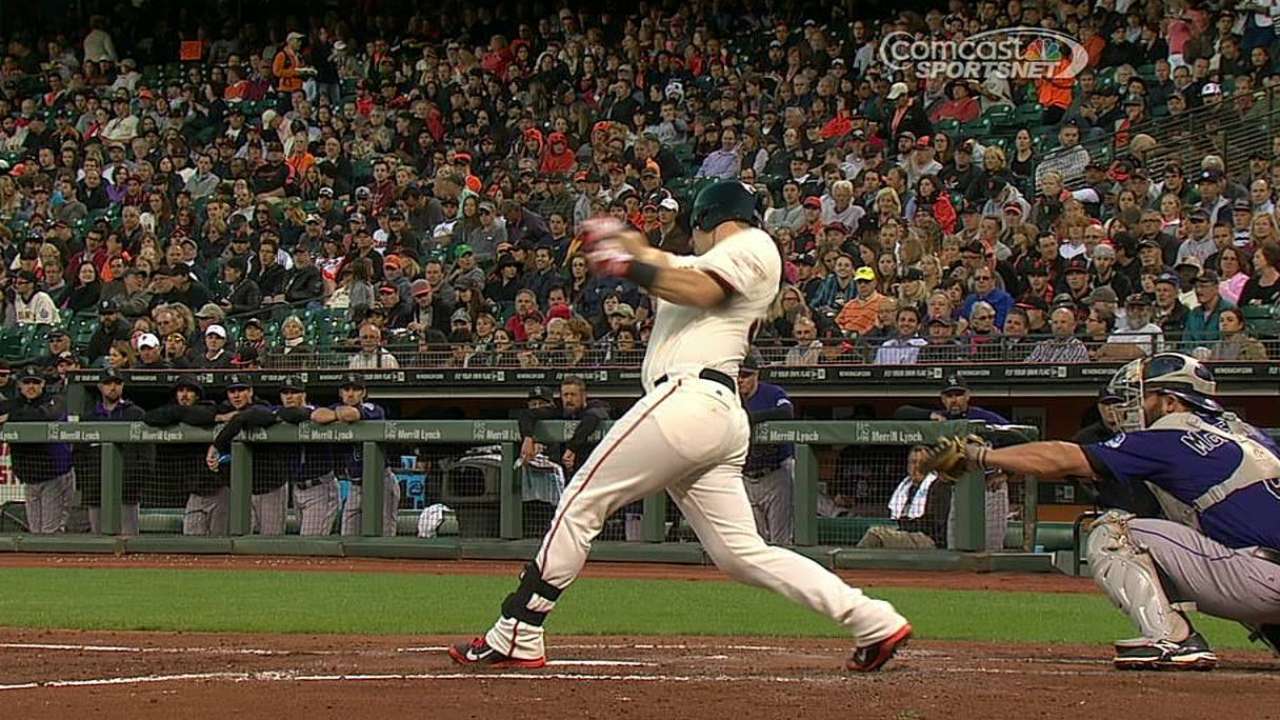 SAN FRANCISCO -- Angel Pagan was next to manager Bruce Bochy in the Giants dugout Monday night when Andrew Susac hit a home run where home runs rarely go at AT&T Park: to straightaway center field.
Bochy was thoroughly impressed and made even moreso after Pagan leaned over and told him the wind was blowing in out there.
"That home run was one of the more impressive ones we've had this year," Bochy said Tuesday. "He's probably done as much improving as any of our prospects."
After recording just one hit in his first 13 at-bats, Susac has made strides of late, as he entered Tuesday hitting .304 (7-for-23) with two home runs and seven RBIs in eight games since. Combined with the acumen he's displayed behind the plate, he's making a case to be a viable option as the Giants' catcher of the future, if the team opts to spare Buster Posey wear and tear by shifting him to a corner-infield position.
"He's been right on the money throwing the ball, too," Bochy said. "He hasn't had an easy job back there, for the most part catching Timmy [Lincecum]. When you're a kid, that's not easy."
Ryan Hood is an associate reporter for MLB.com. Follow him on Twitter @ryanhood19. This story was not subject to the approval of Major League Baseball or its clubs.