Blackburn leads six SF prospects named to AFL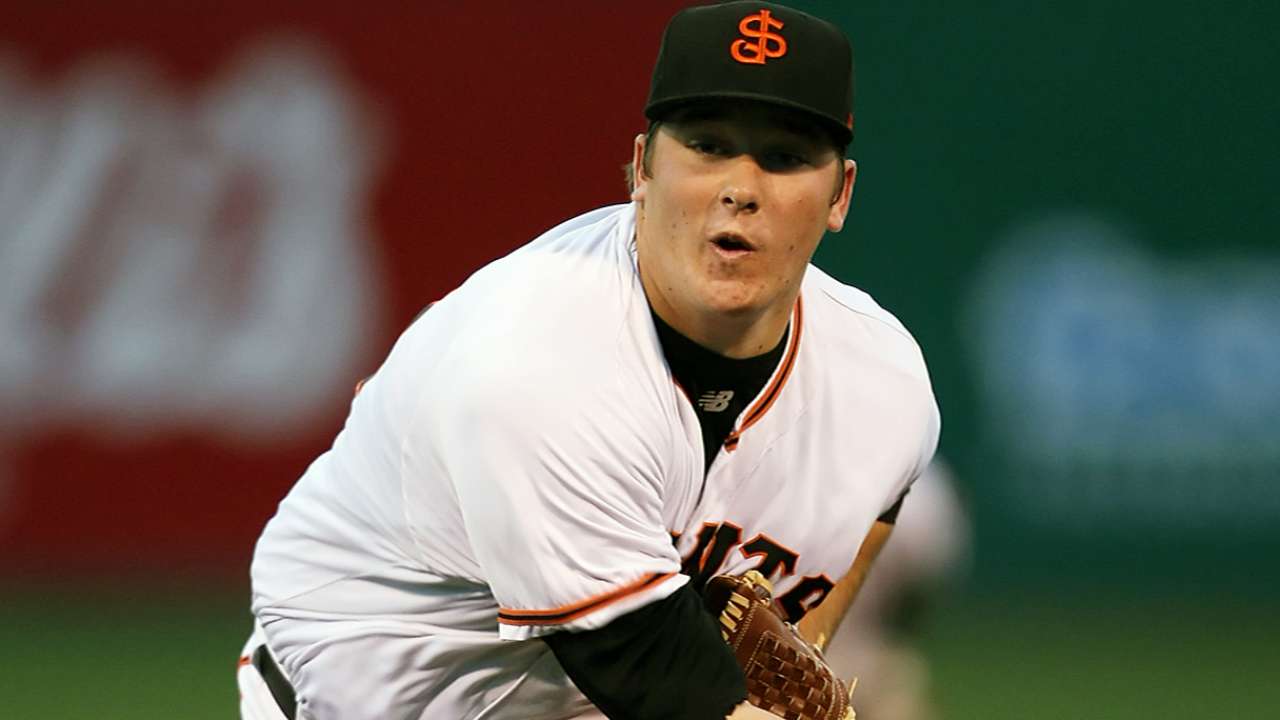 SAN FRANCISCO -- The Arizona Fall League announced its preliminary rosters for the 2014 season Tuesday, with six Giants prospects tabbed for the league.
They are pitchers Clayton Blackburn, Erik Cordier, Steven Okert and Hunter Strickland as well as infielder Blake Miller and outfielder Daniel Carbonell. They will team with prospects from the Mets, Phillies, Pirates and Yankees to form the Scottsdale Scorpions.
MLB.com's prospects rankings have Blackburn pegged as the Giants' seventh-best prospect, while Okert is rated the organization's 10th-best.
At Double-A Richmond, Blackburn is 4-5 with a 2.64 ERA in 16 starts, Okert is 1-0 with a 3.03 ERA in 21 appearances and Strickland is 1-0 with a 2.08 ERA in 36 appearances this season.
The 28-year-old Cordier is 3-3 with a 3.75 ERA in 44 appearances at Triple-A Fresno.
Miller has hit .333 with 11 RBIs in 20 games this season at Double-A Richmond, and Carbonell has hit .273 with three home runs and nine RBIs in 15 games with Class A Advanced San Jose.
The six-week league begins its season Oct. 7 and runs through Nov. 15, with a championship game held at Scottsdale Stadium. The league's Fall Stars Game, which will feature a handful of Top 100 prospects, will be held Nov. 1 at Salt River Fields.
Ryan Hood is an associate reporter for MLB.com. Follow him on Twitter @ryanhood19. This story was not subject to the approval of Major League Baseball or its clubs.