Bochy ejected for arguing balls and strikes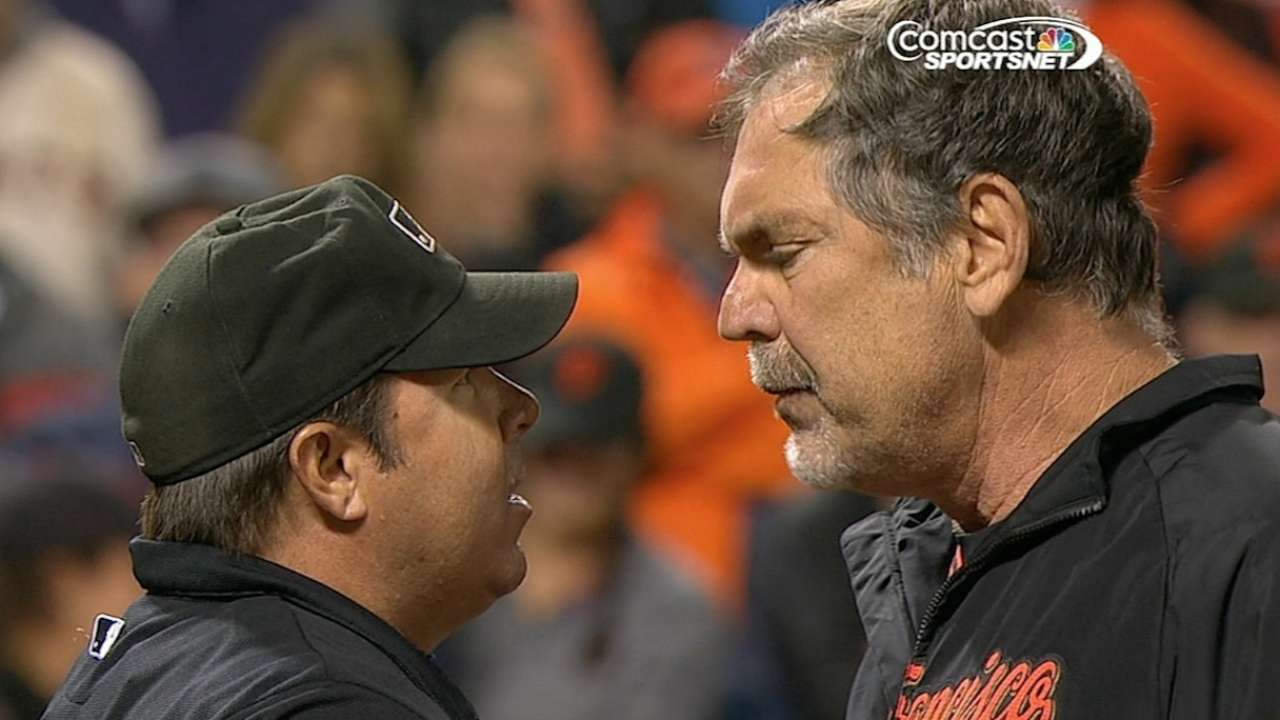 SAN FRANCISCO -- Giants manager Bruce Bochy voiced his displeasure with home-plate umpire Doug Eddings' strike zone throughout Monday night's game, and that came to a head in the bottom of the eighth inning.
Buster Posey was called out on a strike three that appeared to be well below the strike zone. Bochy stormed out of the dugout, hat in hand, and kicked dirt in the direction of home plate while lambasting Eddings for the call. The outburst earned Bochy an ejection.
"Obviously I didn't like it, and that's why I wasn't around to watch the rest of the game," Bochy said after the completion of the team's 3-2 loss. "It was a critical pitch, with two strikes and Posey up there. That's a tough way to end that at-bat."
The ejection was Bochy's third this season.
Ryan Hood is an associate reporter for MLB.com. Follow him on Twitter @ryanhood19. This story was not subject to the approval of Major League Baseball or its clubs.