Giants to skip Lincecum, start Petit instead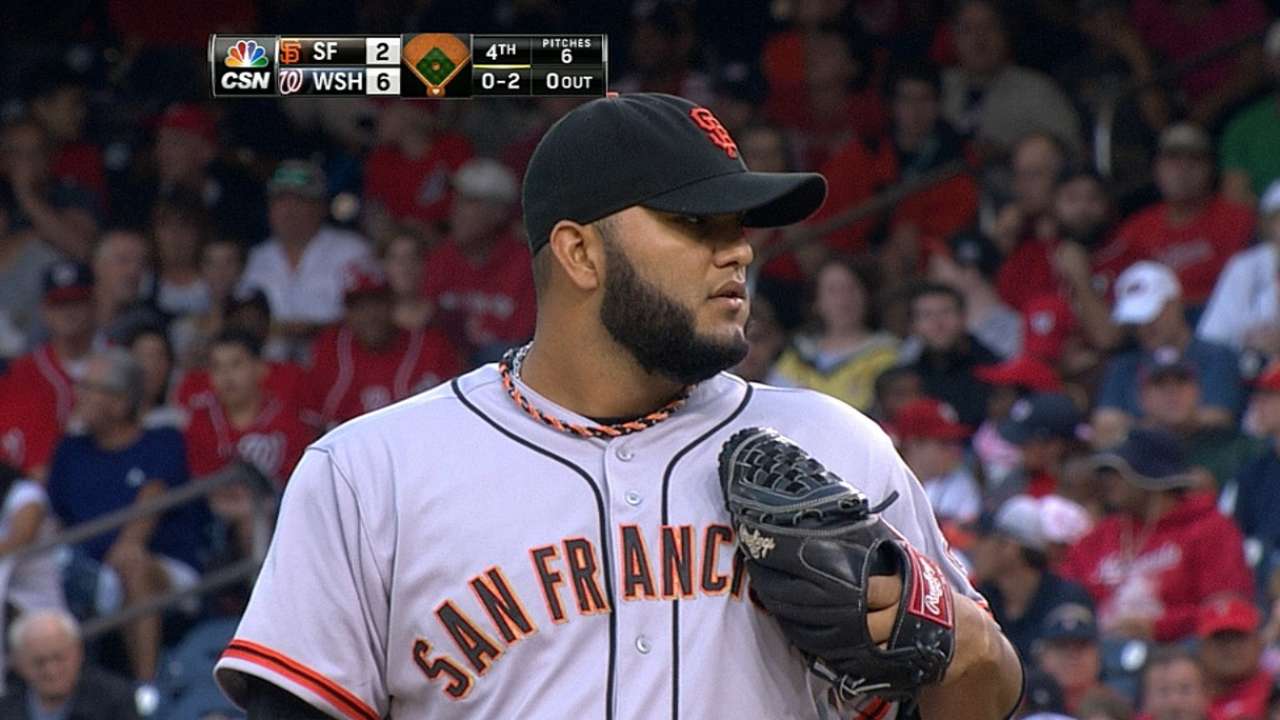 SAN FRANCISCO -- Yusmeiro Petit will take over for Tim Lincecum in the Giants' rotation Thursday, manager Bruce Bochy said before Monday night's game.
Bochy said the rotation would be reassessed after Petit's start, so it's unknown when or if Lincecum will return to the rotation.
The move came as little surprise after the Giants alluded to the switch last weekend after Lincecum's latest struggles. In eight appearances (seven starts) since the All-Star break, Lincecum has gone 1-4 with an 8.07 ERA. He's been tagged for 29 earned runs on 46 hits and 18 walks in 32 1/3 innings.
"He's a little off balance," said Bochy, who listed a need for "cleaning up the delivery" as Lincecum's biggest problem right now.
A month and a half ago, Lincecum was one of the Majors' top pitchers, evidenced by a 0.30 ERA in four late June/early July starts. Now, he'll be used as a sixth- or seventh-inning reliever.
"He's all for this; he knows it's probably a good time for this, to back him off a little bit," Bochy said.
The hope is the increased side sessions in the bullpen will help Lincecum regain the balance in his delivery and also boost his confidence, which has once again waned.
In six starts, Petit is 1-2 with a 6.32 ERA. He's fared much better as a reliever, a role in which he's posted a 1.84 ERA in 49 innings. He hasn't allowed a run in his last six appearances, a span of 12 1/3 innings.
Ryan Hood is an associate reporter for MLB.com. Follow him on Twitter @ryanhood19. This story was not subject to the approval of Major League Baseball or its clubs.