Scutaro won't return to Giants this season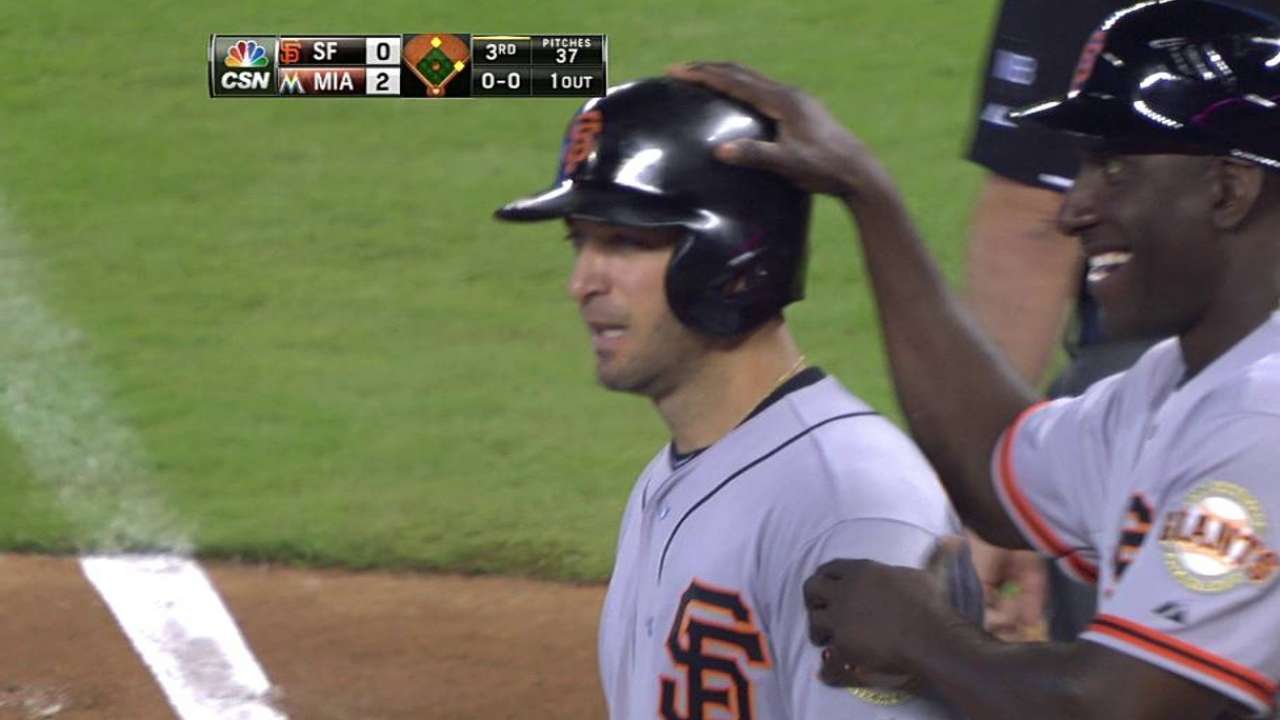 SAN FRANCISCO -- It came as no surprise, but Giants manager Bruce Bochy confirmed Monday that injured second baseman Marco Scutaro's 2014 season is over.
"We don't expect to see Marco again this year," Bochy said of Scutaro, who's back home in Florida, where his back flared up again last week.
After missing the first three months of the season with back problems, Scutaro made a brief return in July. He hit .091 (1-for-11) in five games before the back problems forced him to return to the disabled list.
The emergence of rookie Joe Panik (.400 average, one home run, eight RBIs in August) has converted the position into one of strength for the Giants.
Ryan Hood is an associate reporter for MLB.com. Follow him on Twitter @ryanhood19. This story was not subject to the approval of Major League Baseball or its clubs.