Giants concerned after Sanchez rattled again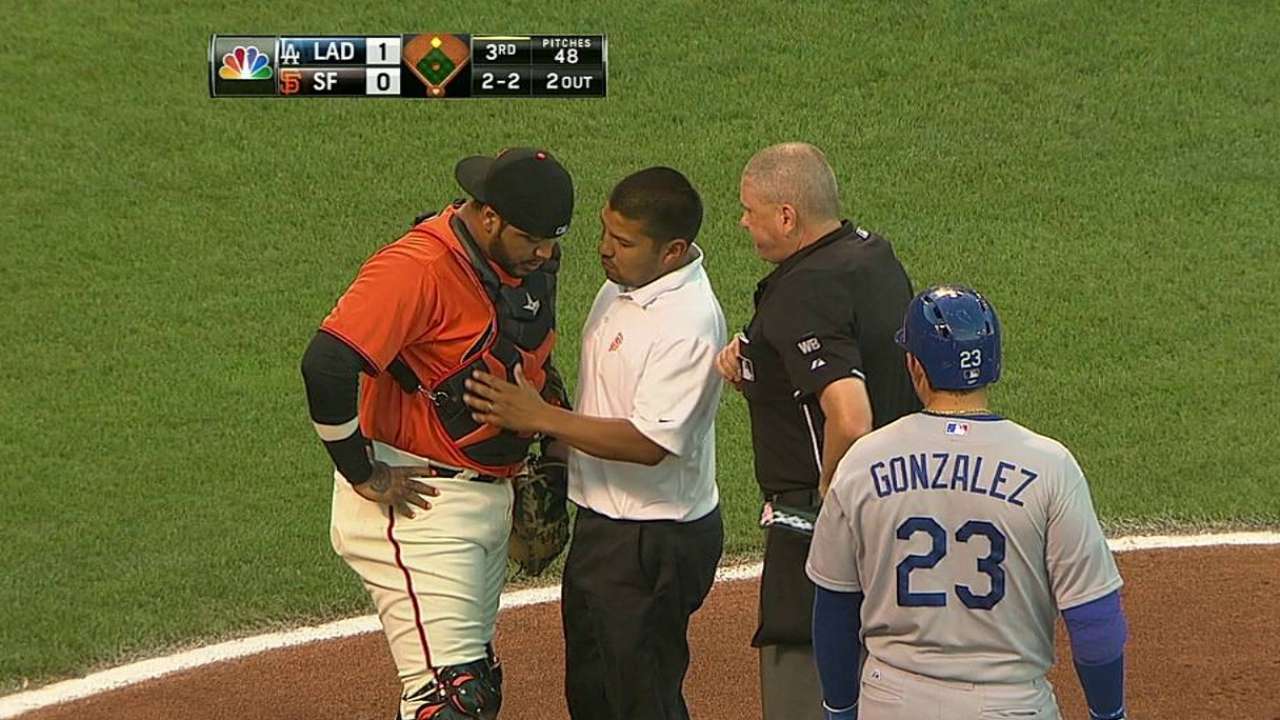 SAN FRANCISCO -- A vicious foul tip to the mask Saturday prematurely ended a second consecutive game at Triple-A for Hector Sanchez, whose rehab assignment to recover from a similar blow is now on hold. Sanchez left Friday's game early with back spasms.
Manager Bruce Bochy said before Sunday's game that Sanchez is back in San Francisco to be evaluated by team physicians. Sanchez had to be helped off the field by teammates Saturday and was dizzy and dry-heaving, according to Bochy.
"We are concerned," Bochy said. "He took a good one yesterday. I think it's going to be awhile for him."
Bochy was told that Sanchez was looking for a high fastball, so he was not in his crouch, which left the already-big-target Sanchez even more susceptible to a cranium-rattling deflection.
"Normally these things are once every couple weeks, but with him it's a couple every game," said Bochy, a former catcher. "It's unbelievable, something like I've never seen."
Ryan Hood is an associate reporter for MLB.com. Follow him on Twitter @ryanhood19. This story was not subject to the approval of Major League Baseball or its clubs.