Schedules mostly even for playoff hopefuls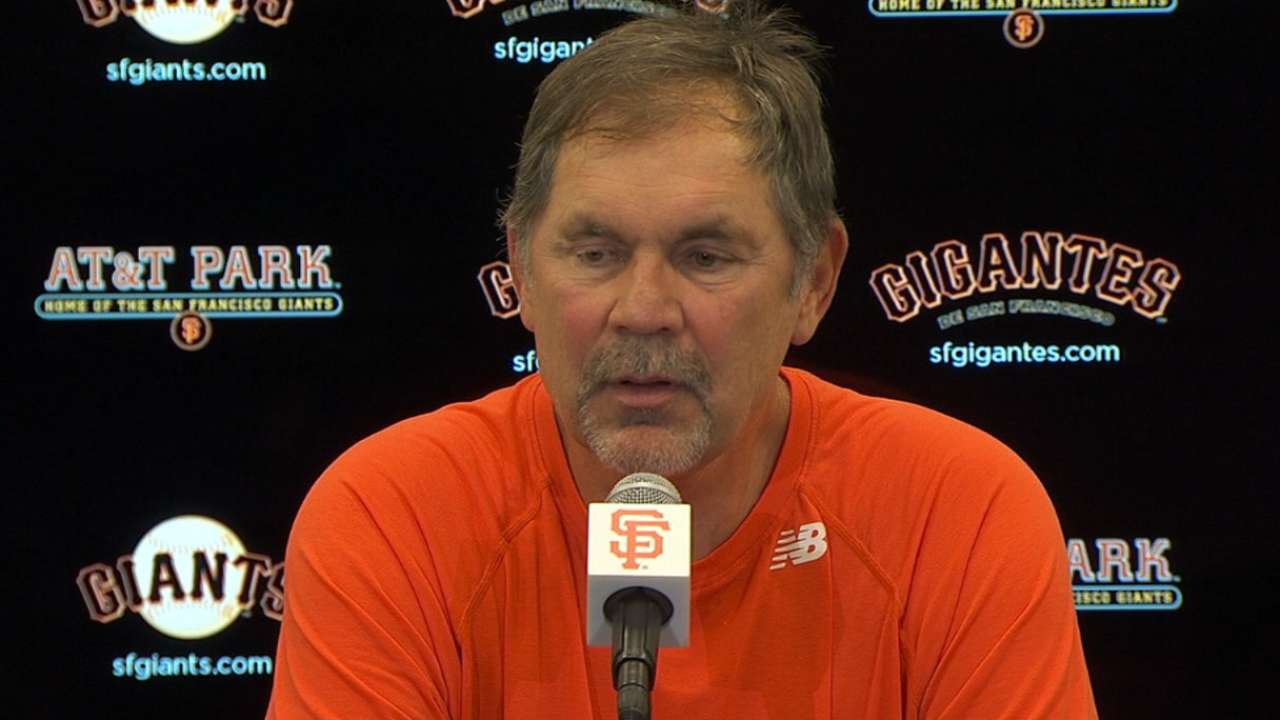 SAN FRANCISCO -- Entering play Friday, the Giants sat 5 1/2 games behind the National League West-leading Dodgers, a half-game behind the Cardinals for the first Wild Card spot and a half-game behind the Pirates for the second Wild Card.
Including Friday's game vs. the Phillies, the Giants have 42 regular-season games left. Of those, 20 are at AT&T Park, where they've lost 14 of their last 21. They have 15 games left against teams above .500 (Washington, Milwaukee, Detroit, Los Angeles Dodgers), including six against the Dodgers (three away, three home).
How's that remaining degree of difficulty stack up with the other squads jockeying for a position in October?
Of the 39 remaining games for the Dodgers, 12 are against teams above .500 (Milwaukee, Washington, San Francisco) and 24 are at home, though they've been better on the road (40-26).
The Cardinals have 13 games left against teams above .500 (Pittsburgh, Milwaukee) and play 22 of their remaining 42 games at Busch Stadium.
The Pirates have 19 games left against teams above .500 (Atlanta, Milwaukee, St. Louis). They've been drastically better at home, but 23 of their remaining 41 games are on the road.
Ryan Hood is an associate reporter for MLB.com. Follow him on Twitter @ryanhood19. This story was not subject to the approval of Major League Baseball or its clubs.