Affeldt has fond memories of breaking in with Royals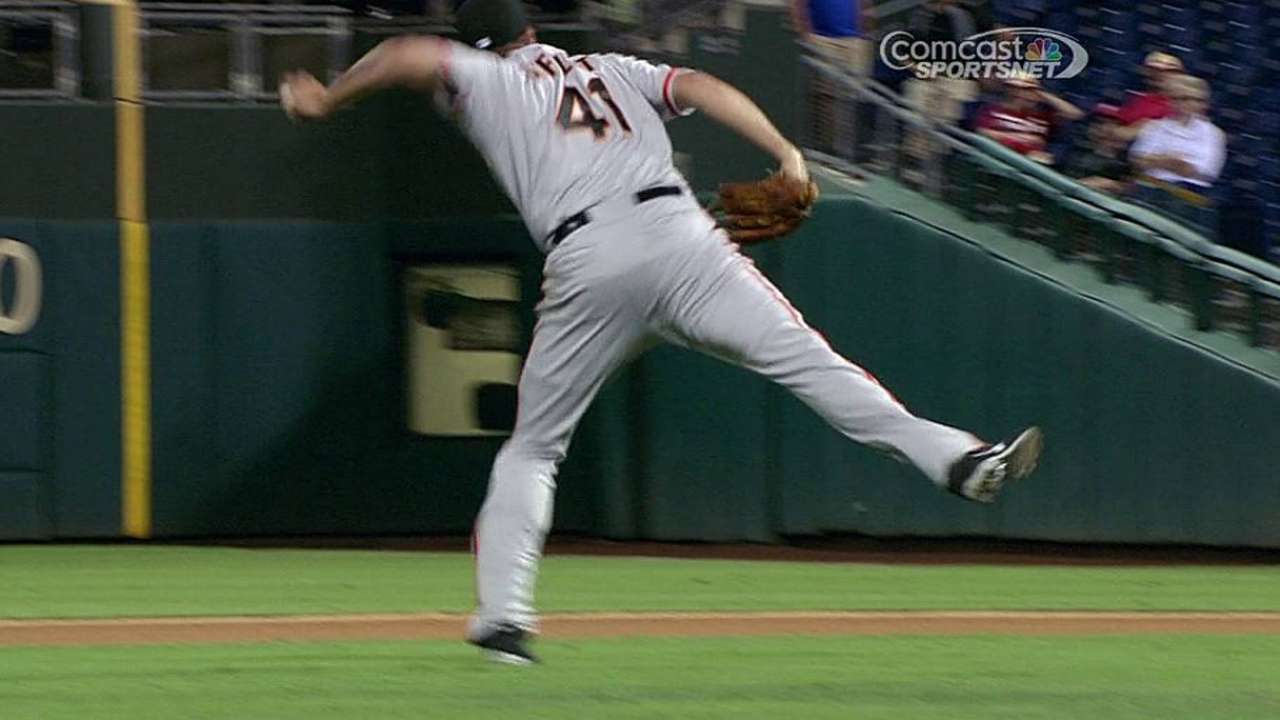 KANSAS CITY -- Jeremy Affeldt spent his first five Major League seasons in Kansas City, and former Royals pitcher Paul Byrd's version of rookie initiation -- making the novices belt out tunes on the team bus -- still stands out as one of the more vivid memories in the Giants reliever's career.
"All that stuff was pretty extreme for me but it was fun, and it was fun just being [in Kansas City] getting to know a lot of guys," said Affeldt, a Royal from 2002-2006. "I've been on a lot of teams, but three good friends of mine are still from this original team."
Eight seasons -- spent on three different teams -- have passed since Affeldt was a Royal, but the Giants' three game-series in Kansas City marks Affeldt's first trip back to Kauffman Stadium in a different uniform.
"For me, coming back to the place that initially gave me my first shot at the big leagues -- I was raised up through the Minor Leagues with these guys -- it's pretty awesome," Affeldt said.
The left-hander began his career in Kansas City, splitting time between the bullpen and starting rotation. He pitched in 184 games for the Royals, starting 42.
The only current Royal that remains from Affeldt's Kansas City tenure is Raul Ibanez. But plenty of former Royals left an indelible mark on him.
"Some of my teammates, like Mike Sweeney, Joe Randa and Jason Grimsley, and guys like that that helped raise me in the game were some pretty fun memories for me," Affeldt said.
In 344 relief appearances, spanning six seasons with San Francisco, Affeldt holds a 2.66 ERA. The only time Affeldt faced the Royals in his career was 2007, a year after Kansas City shipped him to the Rockies.
"[Returning to Kansas City] was definitely something I knew was going to happen sooner or later, but it's kind of a cool feeling," Affeldt said.
Jackson Alexander is an associate reporter for MLB.com. This story was not subject to the approval of Major League Baseball or its clubs.