Duffy has 'wild ride' in recent days with Giants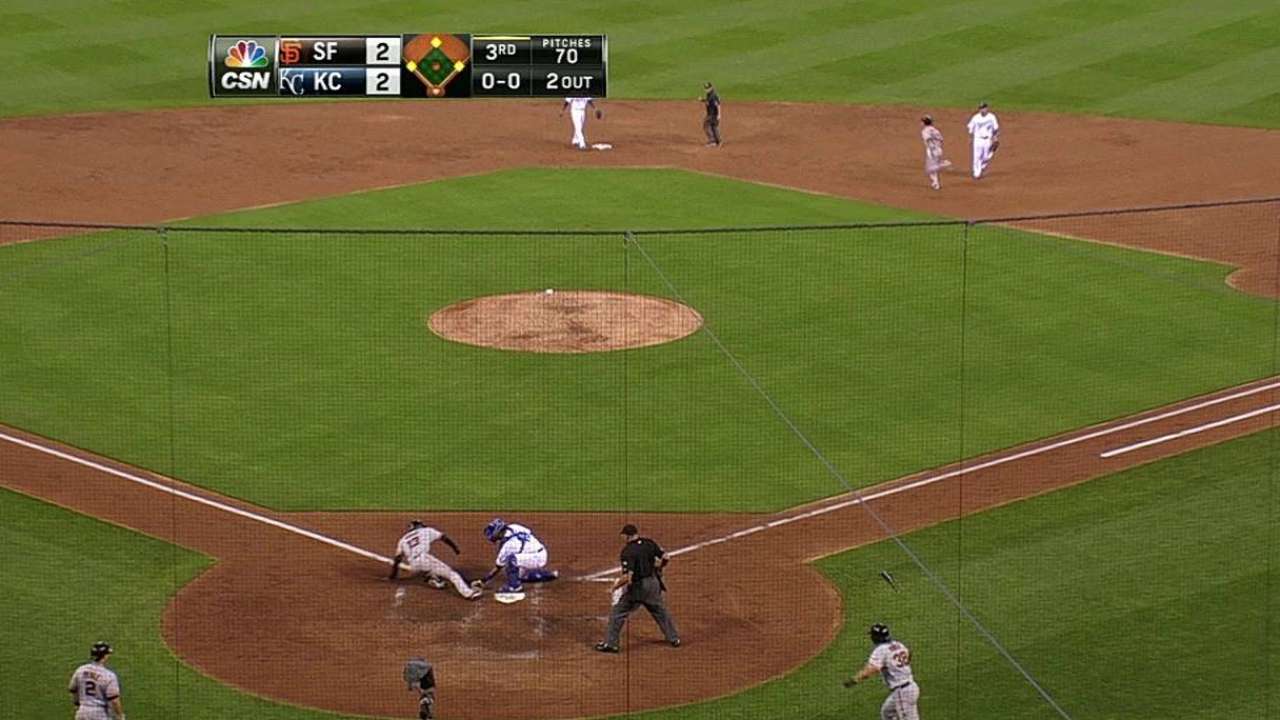 KANSAS CITY -- Matt Duffy's whirlwind last 48 hours began with a demotion and a callup separated by less than 24 hours and was capped off by his first Major League multi-hit game and debuts at shortstop and third base.
"It's just been a wild ride," Duffy said, hours before starting at shortstop Saturday for the Giants against the Royals.
Just before Thursday's series finale with the Brewers, Giants manager Bruce Bochy informed Duffy that he had been optioned to Double-A Richmond. But Bochy also told Duffy to hang out with the team, in case Brandon Belt's headaches persisted. They did, and an hour before Duffy was scheduled to board a flight to Richmond on Friday morning, Duffy was recalled to take Belt's spot.
Bochy penciled him into the lineup at second base that same night. Duffy collected a pair of hits, including an RBI single in the team's 4-2 loss, and made his first big league appearance at third when he shifted there in the eighth inning. Finally, Duffy gave starting shortstop Brandon Crawford a respite Saturday, making his Major League debut at his natural position.
"It looked like he handled it well last night," Bochy said, adding, "He's a tough kid that can deal with some things that you have to deal with up here."
San Francisco originally called up Duffy on Aug. 1, after the infielder hit .332 in his first 417 plate appearances at Richmond.
"If you would have told me I'd be here a year ago, I wouldn't have believed you," Duffy said.
Jackson Alexander is an associate reporter for MLB.com. This story was not subject to the approval of Major League Baseball or its clubs.