Sanchez rattled by foul tip in rehab game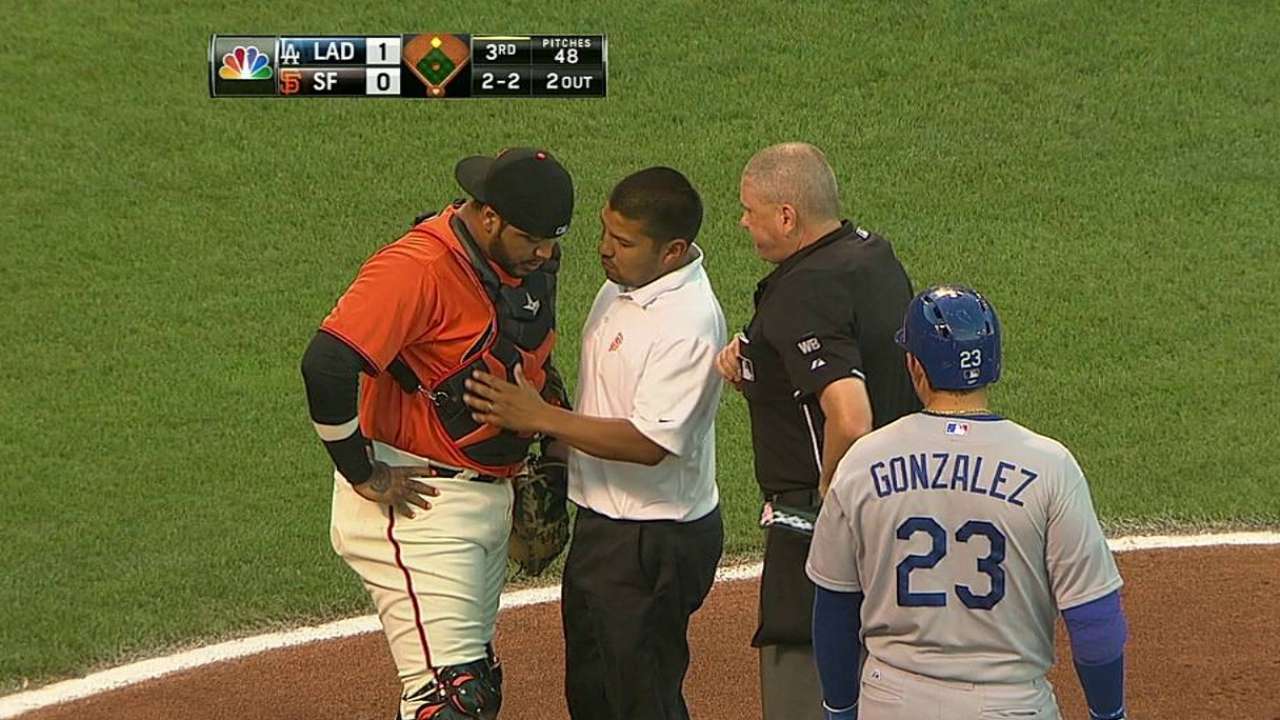 KANSAS CITY -- Hector Sanchez left after three innings of his Triple-A Fresno rehab stint Friday after taking a foul tip off his catcher's mask.
"He's getting some tests done now," Giants manager Bruce Bochy said. "I don't have any results or anything for you or anything like that, but I think [it was] another foul tip.
"There's concern there," Bochy said.
On July 26, San Francisco placed Sanchez on the seven-day concussion disabled list.
"I wish I had a reason why he takes a lot of shots there, but for some reason he takes more than everybody else," Bochy said. "We're at a point where it's frustrating for all of us, including him. We've got to do something different."
Jackson Alexander is an associate reporter for MLB.com. This story was not subject to the approval of Major League Baseball or its clubs.