Cain's lingering pain casts uncertainty on return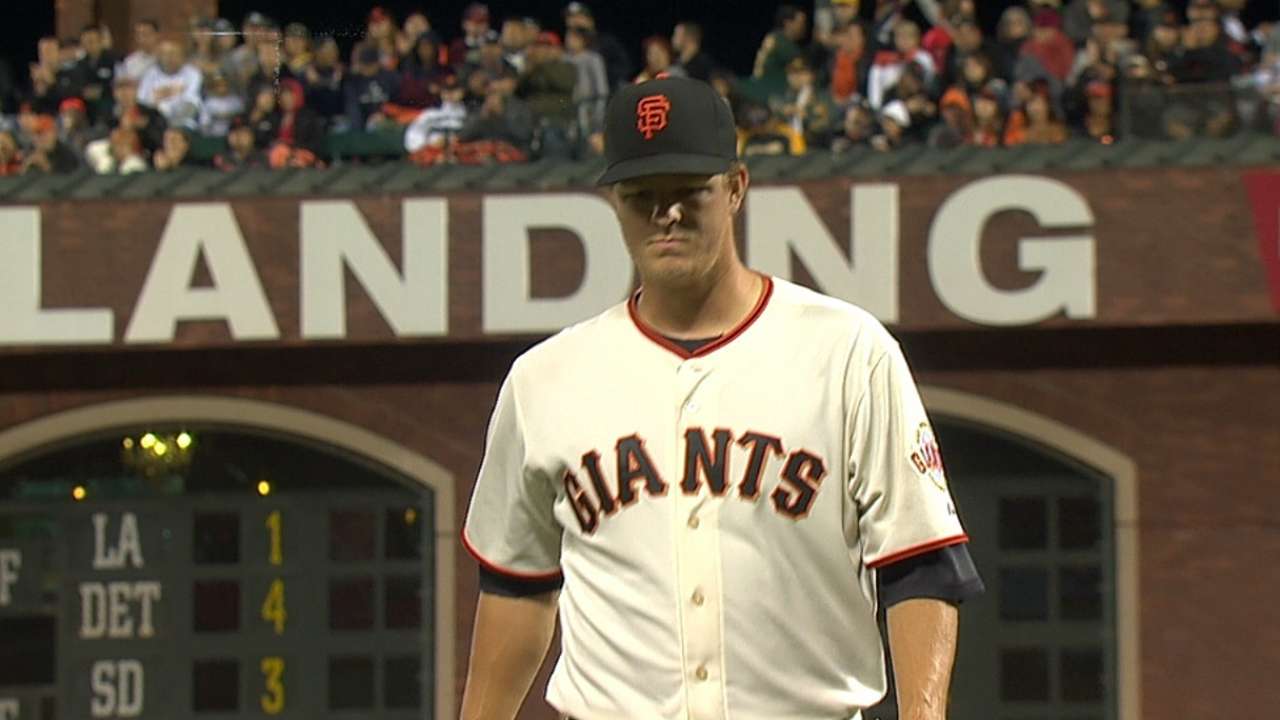 SAN FRANCISCO -- The good news for the Giants is that they acquired Jake Peavy, the pitcher who was recommended they trade for as a No. 4 starter by eight scouts who watched him in eight different games this season.
The bad news is why the club felt the need to accelerate pulling the trigger on the trade with the Red Sox: the elbow inflammation that landed Matt Cain on the 15-day disabled list earlier this week hasn't improved during his rehab regiment, and when he'll return -- if he returns -- is up in the air.
"We really felt he's going to be out for a while no matter what and we didn't want to stay as constituted," general manager Brian Sabean told the media on Saturday afternoon. "We were fortunate in the timing. Everybody knows that we're not in a good [standing] roster-wise, especially this series missing [Brandon] Belt, [Angel] Pagan and Cain.
"The longer [Cain] goes in this dormant stage, the more we're probably going to have to seek second opinions and more diagnostics, thus the timeline gets stretched out. There may be a worst case. We haven't gotten to that point yet."
The odds, though, are growing that Cain's 2014 season could end early.
Cain, the longest-tenured Giant, is 2-7 with a 4.18 ERA in 15 starts this season.
Ryan Hood is an associate reporter for MLB.com. This story was not subject to the approval of Major League Baseball or its clubs.