Adrianza, Scutaro placed on disabled list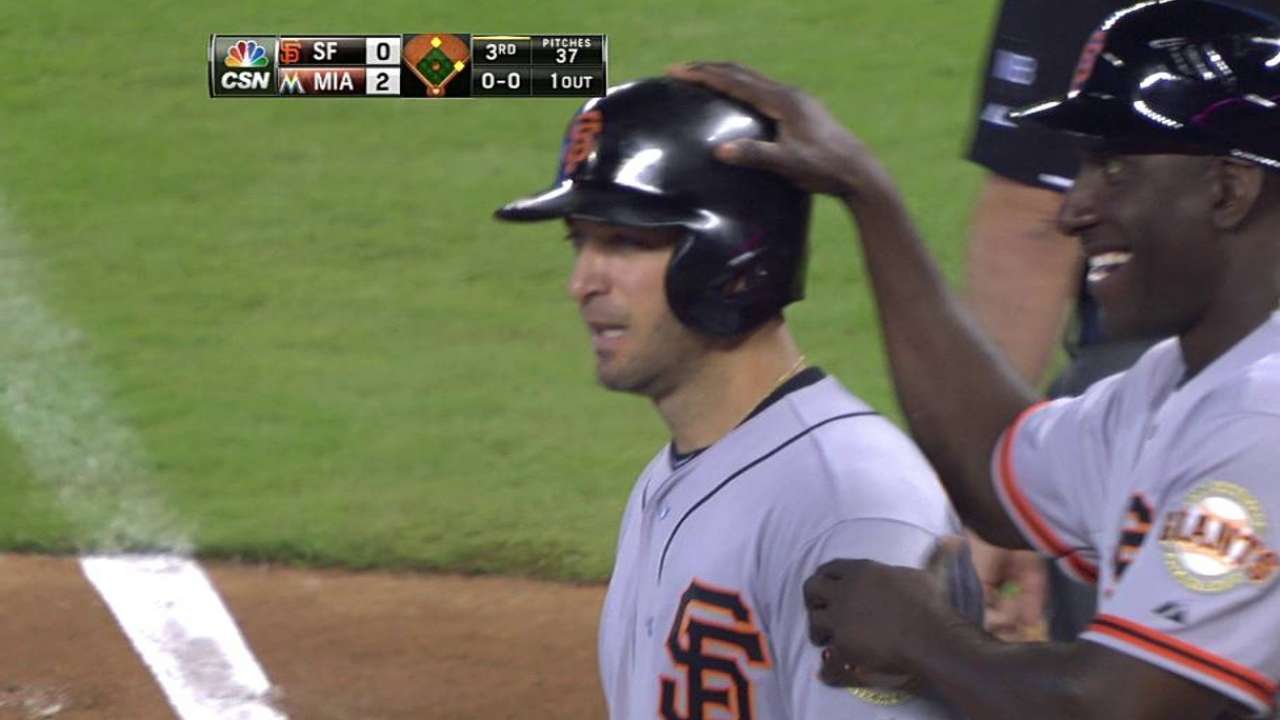 SAN FRANCISCO -- Second basemen Ehire Adrianza (right hamstring strain) and Marco Scutaro (lower back strain) were each placed on the 15-day disabled list on Friday.
In their place, infielders Tony Abreu and Dan Uggla were called up from Triple-A Fresno.
"We haven't been able to use him as much as he would like or we would like," manager Bruce Bochy said of Scutaro.
Scutaro will receive treatment throughout the weekend; the Giants are hopeful he'll return when his time on the DL expires. The 38-year-old Scutaro played just five games and recorded one hit since being activated July 11.
The hope was that the 38-year-old would play three or four games per week and give the Giants the production they've lacked from second base this season, but after the back troubles again became too much to overcome, Scutaro finds himself back on the DL. With Scutaro struggling, Brandon Hicks gone and Joe Panik struggling, the Giants are on to Plan D at second base, Uggla.
When asked about Adrianza, Bochy sounded a bit more grim, saying "it's going to be a little while for him."
Ryan Hood is an associate reporter for MLB.com. This story was not subject to the approval of Major League Baseball or its clubs.