Arias gets chance to improve numbers vs. lefties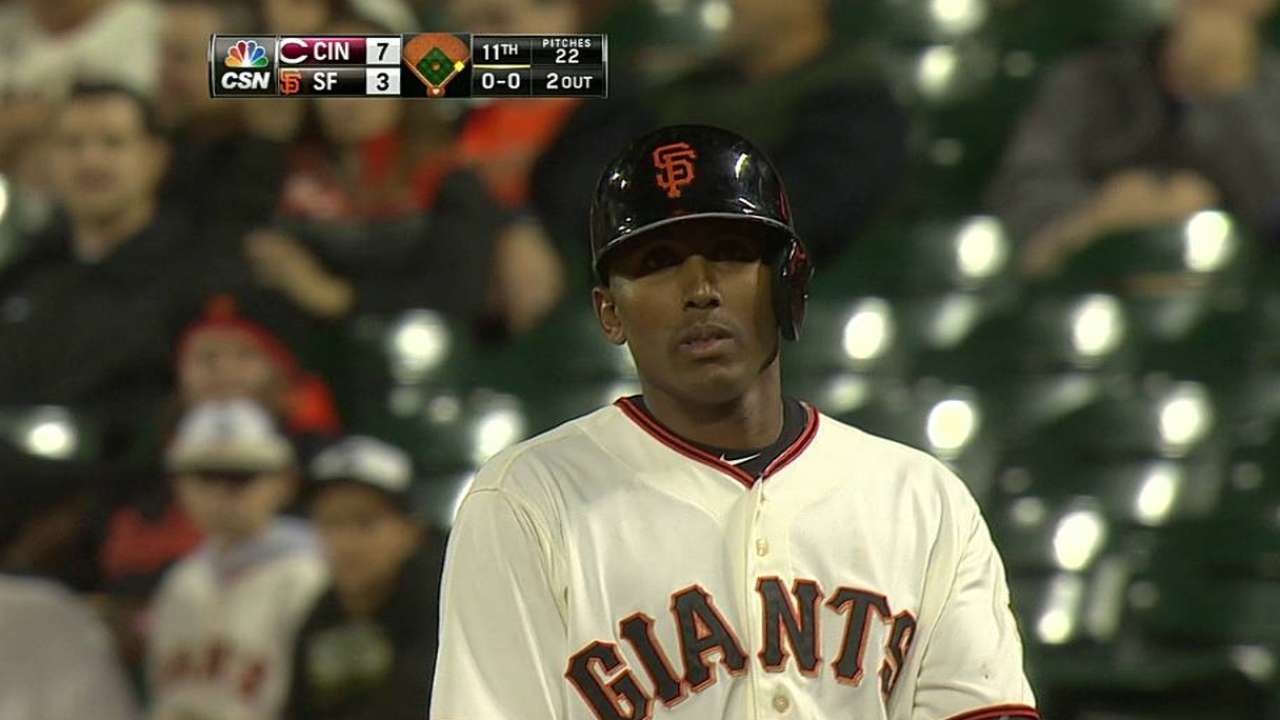 MIAMI -- Shortstop Brandon Crawford was out of the Giants' lineup and Joaquin Arias was in Sunday at Marlins Park -- but manager Bruce Bochy confirmed he was just invoking a routine day-game-after-night-game strategy in order to give Arias a chance against Marlins lefty Brad Hand.
"This isn't a message," he said. "[Crawford is] hitting lefties. The numbers show it."
Entering Sunday, Crawford had lit up southpaws this season with a .322 average, 11 extra-base hits and 14 RBIs in 87 at-bats against them. Arias, however, was only 10-for-54 when facing left-handed pitching. He ended up going 0-for-3 against Hand.
But Bochy believes part of the reason for Arias' struggles has been his lack of playing time.
"I think that's the biggest reason he probably hasn't gotten on track with the bat," Bochy said. "More of his at-bats are against righties and he hasn't gotten consistent at-bats against lefties."
Considering the funk Crawford got into at the end of the first half -- he had just six hits in 38 at-bats to kick off his first 12 games in July -- Bochy has resolved to give his regular shortstop more rest as the season goes on, thus giving Arias a bigger opportunity to improve.
It won't always be Crawford out of the lineup in Arias' place, though. Bochy suggested he could put him in at second base as well.
And with Brandon Belt having to miss more of the season after being diagnosed with a concussion Sunday, it could be that Arias will play more even more often. He's already appeared in 67 games and is batting .182 in 121 at-bats.
Maria Torres is an associate reporter for MLB.com. This story was not subject to the approval of Major League Baseball or its clubs.