BP incident could mean concussion for Belt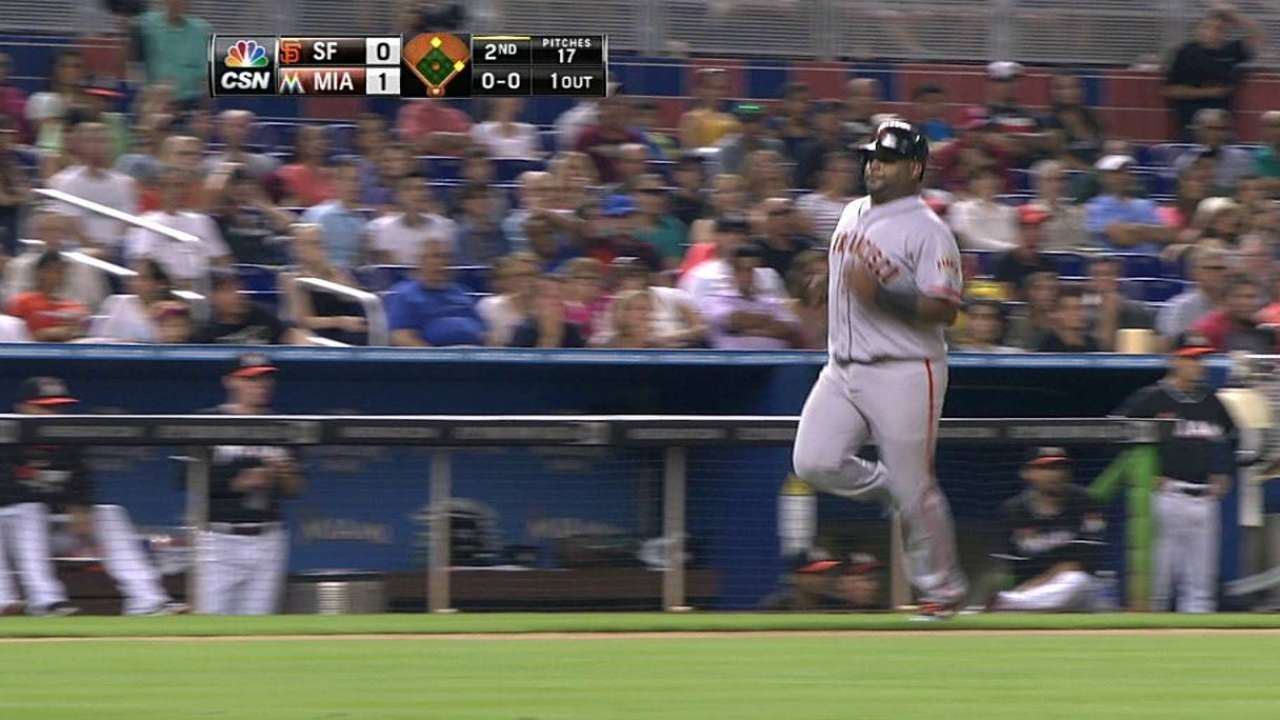 MIAMI -- Giants first baseman Brandon Belt will be tested for a concussion before Sunday's series finale against the Marlins. He was removed from Saturday's game in the bottom of the third inning due to dizziness.
When he was fielding at first base during batting practice, some miscommunication caused Belt to get hit in the face with a throw. Manager Bruce Bochy said the accident happened as two throws came at him at the same time. Belt had been fine coming off the field and even drove in the Giants' first run of the night with a second-inning double.
But then he started complaining of headaches, dizziness and nausea, so Bochy took him out of the game in hopes that the ailments would fade. Belt, however, was still feeling repercussions from the incident when the game ended, so the Giants elected to have him tested.
He will not be in the lineup Sunday and will likely need a few days of rest.
"We're just hoping he passes these tests," Bochy said. "He'd just miss some time."
Belt doubled down the right-field line in his only at-bat of the night. The drive plated Pablo Sandoval, who had reached second on a bloop hit to third base. Belt then scored when Marlins catcher Jarrod Saltamacchia allowed a passed ball and committed a throwing error.
Since being activated from the disabled list July 4, Belt has gone 6-for-36 with a homer and five RBIs.
He was scratched from the lineup last Sunday due to some spasms in his back, which he said wasn't unusual for someone who'd spent so much time inactive. Belt was on the disabled list with a broken left thumb for 50 games.
Maria Torres is an associate reporter for MLB.com. This story was not subject to the approval of Major League Baseball or its clubs.