Giants showing signs of life on offense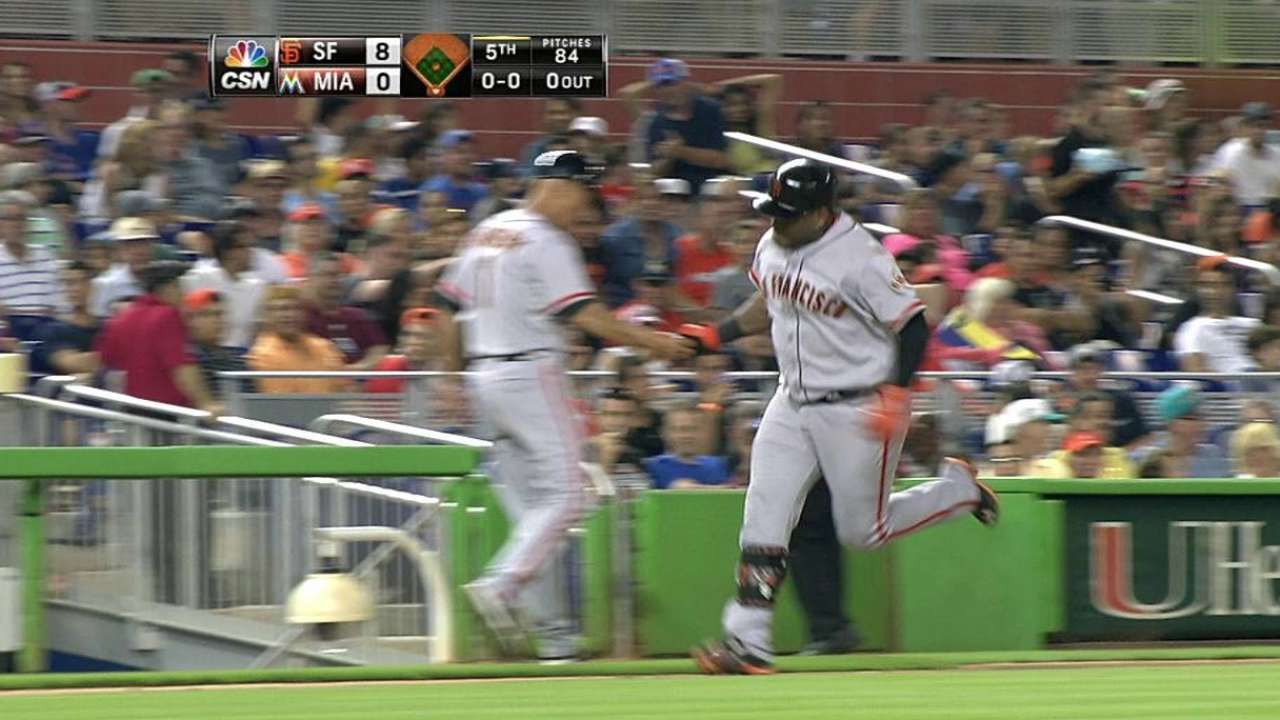 MIAMI -- The Giants were tied with the Braves for the second-best record in the National League (53-43) before Saturday's game. That's in spite of the team's well-documented 32-game swoon to close out the first half and in spite of its cumulative power numbers.
San Francisco's bats were doing damage throughout the first two months of the season -- 120 runs scored in March/April and 123 in May. Along with those numbers, the team put up a .717 OPS (on-base plus slugging percentage) in the first month and a .706 OPS in the second.
June saw a massive dropoff in power. All of a sudden, the Giants were scuffling and unable to get as many clutch hits as they were used to, causing them to finish the month with 93 runs and a .677 OPS.
But, if the last few games are anything to go by, it looks like the Giants might finally be waking up from that June slumber. They scored 17 runs combined in the game before the All-Star break and Friday night and in the process returned to their old two-out, clutch-hitting ways with eight RBIs in those situations across both games. They also went a combined 9-for-19 with runners in scoring position.
On Saturday, they added three more two-out RBIs, but this time went 2-for-13 with runners in scoring position.
"This is who we were the first 60-plus games," manager Bruce Bochy said after his team's 9-1 rout Friday, in which Pablo Sandoval hit a high fastball for a three-run homer in the fifth inning. "The first half, it was a tale of two teams. We had some good at-bats today, some two-out hits. And Pablo, I don't know how he hit that pitch."
Maria Torres is an associate reporter for MLB.com. This story was not subject to the approval of Major League Baseball or its clubs.