Stiff neck keeps Scutaro out of series-opening lineup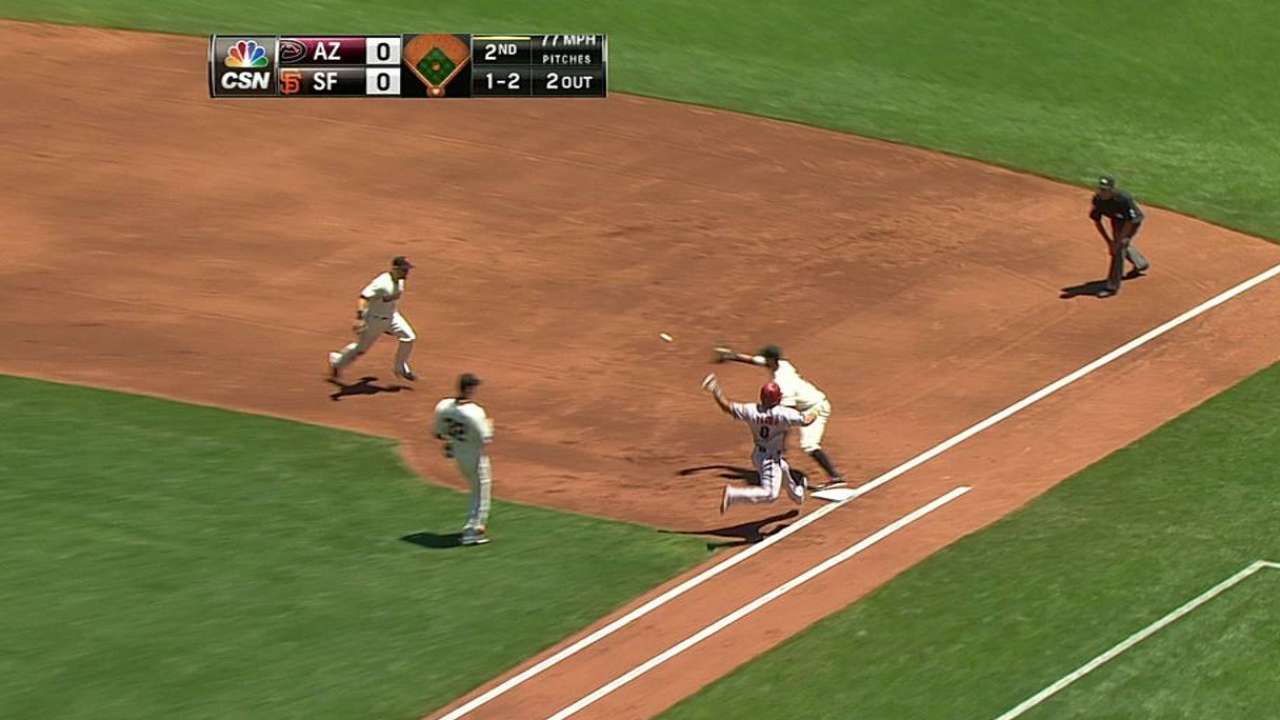 MIAMI -- This time, it wasn't Marco Scutaro's back that kept him out of the Giants' lineup. In fact, manager Bruce Bochy said the second baseman's ailment that kept him out of Friday's series opener against the Marlins was related instead to a stiff neck, which has been bothering Scutaro since Thursday.
Scutaro, who took batting practice, was available to pinch-hit on Friday.
The 38-year-old missed San Francisco's last game prior to the All-Star break on Sunday. He had just come off the 60-day disabled list -- where had spent all season due to a lower back strain -- before last Friday's matchup against the D-backs. Scutaro went 0-for-3 at the plate in his 2014 debut on Saturday while experiencing tightness in his back.
Bochy also said Angel Pagan, another one of his players plagued with back issues, will not return until August, at the earliest. The center fielder, who has been running and otherwise conditioning at the team's facility in Scottsdale, Ariz., has yet to swing a bat.
Pagan received an epidural on July 3 to relieve pains associated with a bulging disk. Prior to that setback in his recovery, he had been scheduled to return from the DL on July 1.
In 63 games this season, Pagan hit .307 with three home runs and 19 RBIs and 11 stolen bases -- which is still a team high.
Maria Torres is an associate reporter for MLB.com. This story was not subject to the approval of Major League Baseball or its clubs.