Cain drops to fifth in Giants' post-break rotation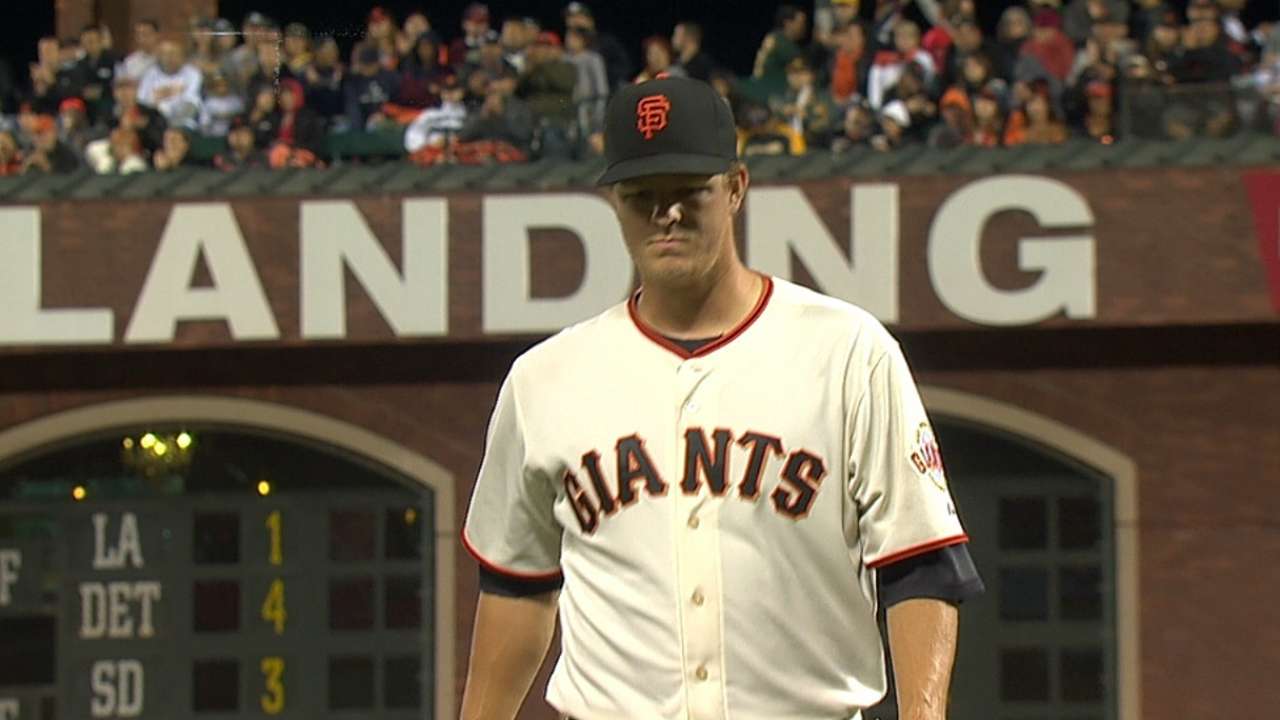 SAN FRANCISCO -- Manager Bruce Bochy revealed the plan for his post-break pitching rotation after the Giants' 8-4 victory Sunday.
Madison Bumgarner will remain atop the rotation, but everyone else has been shuffled. Bochy said Tim Hudson will be the No. 2 starter, barring a lengthy outing in Tuesday night's All-Star Game. Tim Lincecum's recent excellence has moved him from the fourth slot to the third, and Ryan Vogelsong moved from fifth to fourth, as Matt Cain was dropped from the second spot to the bottom of the rotation.
"He's fine," Bochy said of Cain. "We're just going to push him back a little bit."
Cain's spent two stints on the disabled list this season. Bochy believes Cain will benefit from the extra rest he'll get with a five-game wait following the All-Star break. Bochy added that Cain falling in the order had more to do with everyone else's successes than any shortcomings of Cain.
Ryan Hood is an associate reporter for MLB.com. Follow him on Twitter @ryanhood19. This story was not subject to the approval of Major League Baseball or its clubs.