Back stiffness knocks Belt out of first-half finale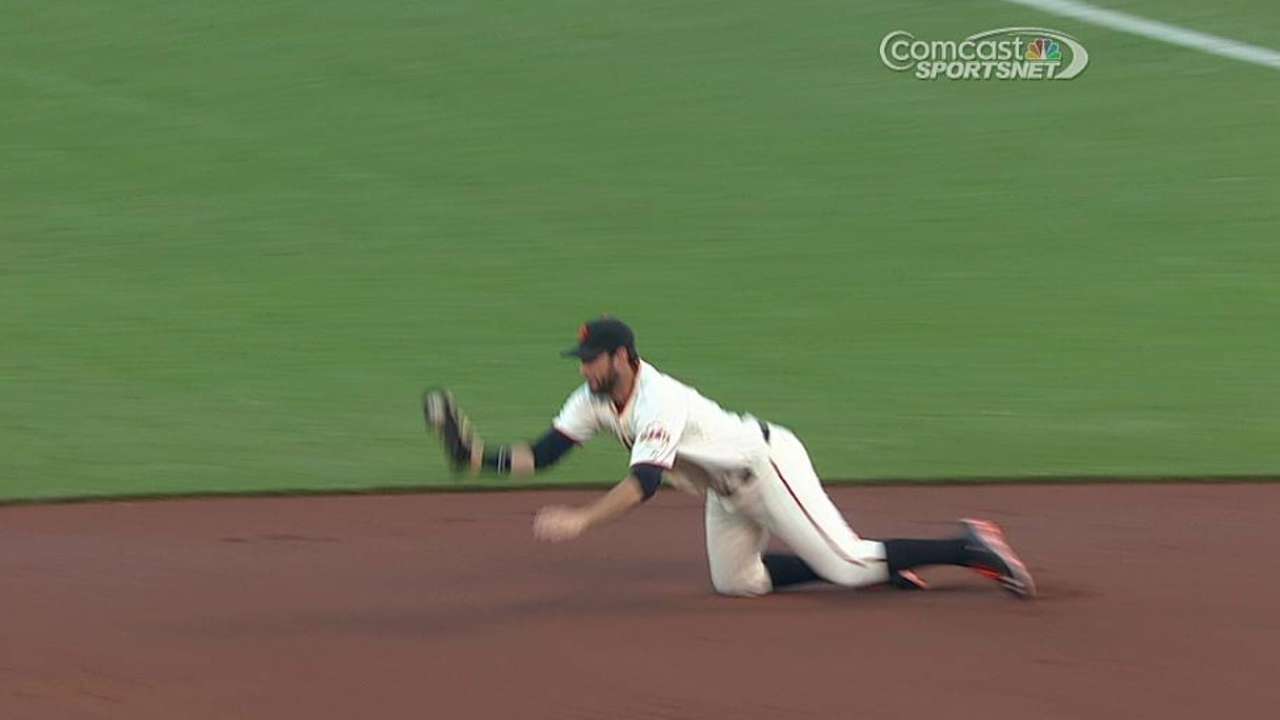 SAN FRANCISCO -- First baseman Brandon Belt was a late scratch from the Giants lineup in the team's 8-4 victory on Sunday afternoon with back stiffness.
After the game, Belt said the back "locked up" on him. He said it's happened before and will happen again, but he will be good to go at the conclusion of the All-Star break.
Belt wrote about the minor injury after Sunday's game on the blog he shares with Brandon Crawford.
From the post: "I was scratched from the lineup right before the game. I tweaked my back in batting practice and started spasming. It's nothing new. It happens about twice a year. It almost [always] happens in spring training because I'm not used to playing. That's probably the reason it happened today, too. My body is not all the way back from my time off with the thumb injury.
"I did treatment in the training room all afternoon, but nothing helped. I'm about to get on a plane back home to Texas tonight, so I'll take a pain reliever. I'll rest it over the next few days of the All-Star break, and it'll be fine."
In Belt's place, Ehire Adrianza was inserted into the lineup at second base. Joaquin Arias started at first, after originally being slated to start at second.
The scratch came a day after Belt went 1-for-2 at the plate with two walks. He's hitting .167 (5-for-30) with a home run and four RBIs in nine games since returning from a broken left thumb.
Ryan Hood is an associate reporter for MLB.com. Follow him on Twitter @ryanhood19. This story was not subject to the approval of Major League Baseball or its clubs.