Giants hoping for spark as Scutaro comes off DL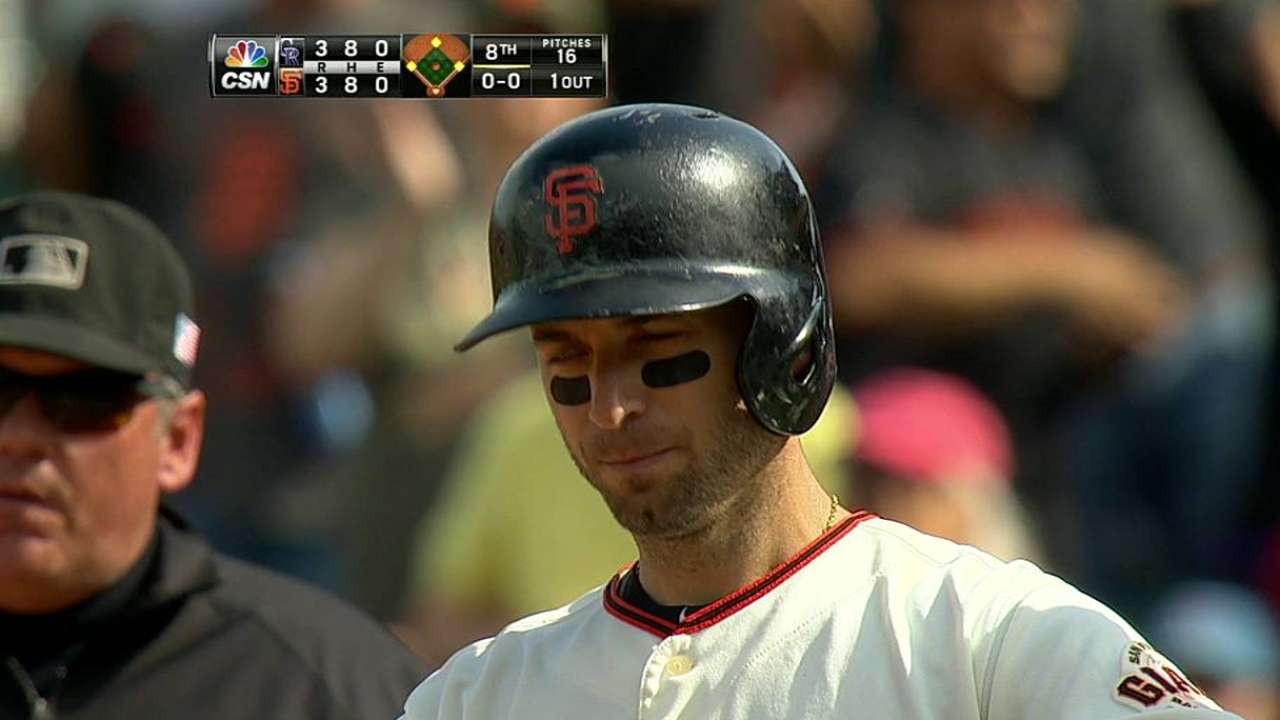 SAN FRANCISCO -- After weeks of anticipation, The Return occurred at AT&T Park on Thursday afternoon.
OK, so Marco Scutaro returning to the Giants isn't quite as monumental as LeBron James' decision to return to Cleveland, but the veteran is a very welcome addition to the struggling club.
With an afternoon game Saturday, Scutaro was held out of the starting lineup Friday night, but manager Bruce Bochy said Scutaro would make his first start of the season Saturday. How often Scutaro plays will depend on how his back holds up, but the Giants' hope is that his presence alone can provide a boost for the team.
"His experience and that veteran leadership he provides, that's invaluable," Bochy said of Scutaro, whom he referred to as a "core player." "It's good to have him back. He's very popular in that clubhouse, so hopefully he's going to be a shot in the arm for us."
That is, if his back holds up.
"My back is better, but it's not the way it used to be," Scutaro said. "The pain is still there. Sometimes I have a good day, sometimes I have a bad day. I'm just going to try and go day by day."
Scutaro said rotation from swinging the bat causes aggravation in his back with each swing, making the back tougher to cope with in the batter's box than in the field. Though the problem is an issue he has to contend with all the time, on or off the field.
"You're sitting, it hurts. Standing up, it hurts. Laying down, it hurts. It's not just your stroke, but your whole life," Scutaro said. "Tie your shoe, it hurts. Every step you make, it hurts. It just [stinks], pretty much."
Bochy said the 38-year-old won't play both games when an afternoon game follows a night game, but aside from that, how the platoon at second base with Joe Panik and Scutaro will play out remains to be decided.
Ryan Hood is an associate reporter for MLB.com. Follow him on Twitter @ryanhood19. This story was not subject to the approval of Major League Baseball or its clubs.