Giants designate infielder Hicks for assignment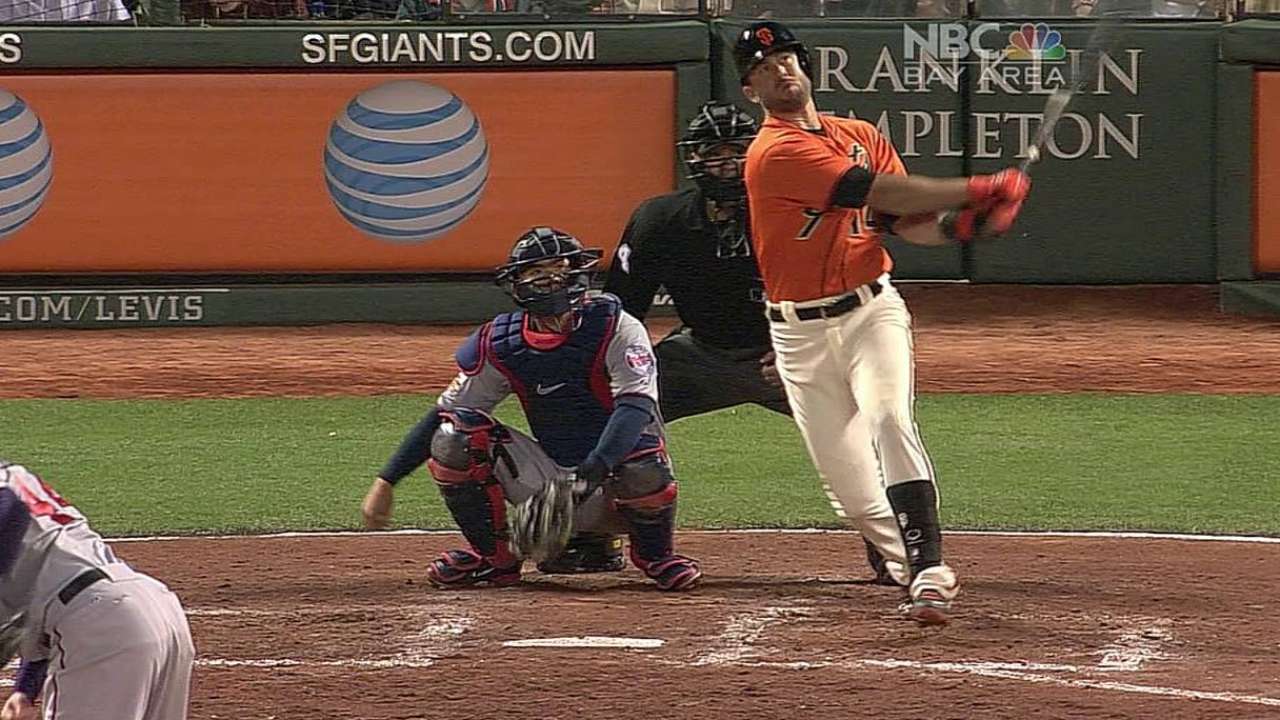 SAN FRANCISCO -- One month to the date of his last hit, infielder Brandon Hicks was designated for assignment Thursday by the Giants, who needed to make room on the roster for Marco Scutaro, who was activated after batting practice.
Hicks was hitless in his last 25 at-bats and had just one hit in his last 34 (.029). Fifteen of Hicks' 33 hits this season were extra-base hits, which is why manager Bruce Bochy stuck with him in the lineup for so long -- the hits weren't all that common, but at least they were impactful.
With the hits nonexistent, Scutaro healthy enough to return and rookie Joe Panik making strides as he becomes more seasoned, Hicks became the odd man out at second base. He hit .162 with eight home runs and 22 RBIs.
Ryan Hood is an associate reporter for MLB.com. Follow him on Twitter @ryanhood19. This story was not subject to the approval of Major League Baseball or its clubs.