Adrianza could see time at short after break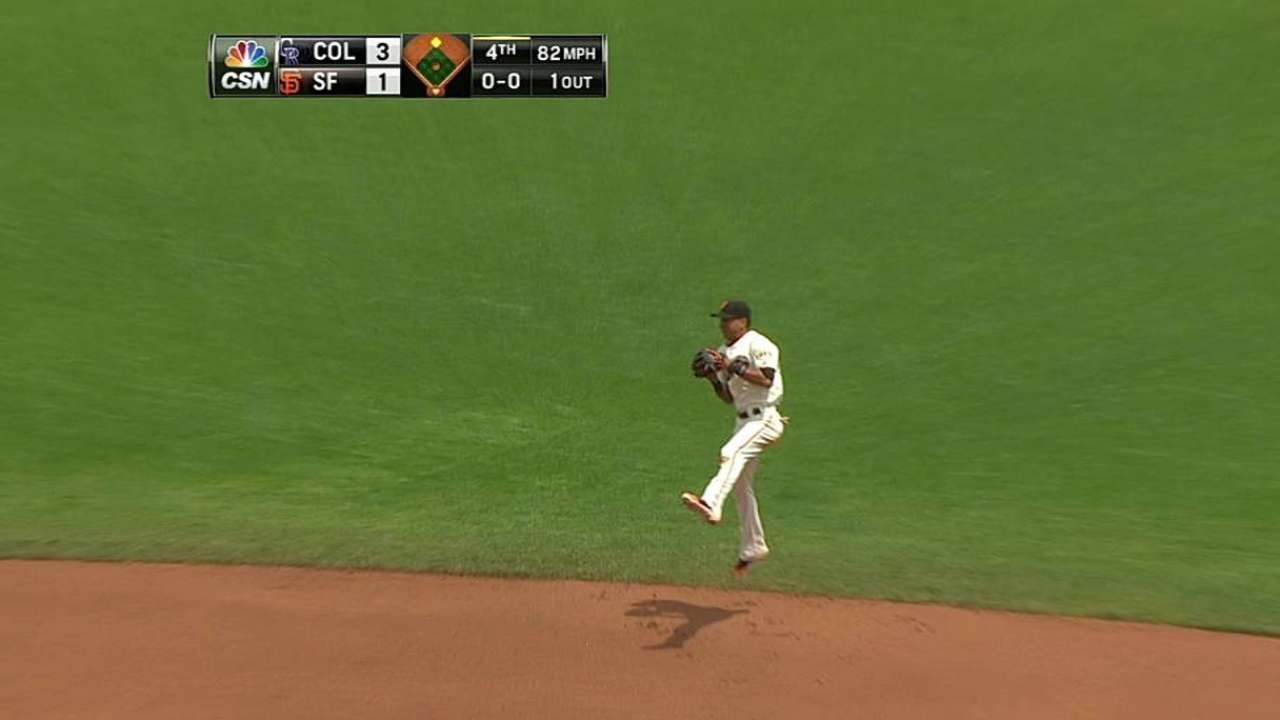 SAN FRANCISCO -- After a brief hiatus, a familiar face returned to the Giants clubhouse Thursday morning.
Ehire Adrianza was activated from the 15-day disabled list before Thursday's game. Recovered from his right hamstring strain, Adrianza wasn't in manager Bruce Bochy's lineup, but was listed as available for the game.
With the Giants playing a handful of series on the East Coast after the All-Star break, Bochy said Adrianza will receive more playing time at shortstop after the break, to help spare Brandon Crawford some wear and tear.
Adrianza missed 15 games due to a right hamstring strain. In 46 games this season entering Thursday, he's hit .213 (16-for-75) with four RBIs. He'd shown improvements before getting hurt, though, as he hit .333 (6-for-18) with one RBI and two doubles in his last five games before the injury.
Ryan Hood is an associate reporter for MLB.com. Follow him on Twitter @ryanhood19. This story was not subject to the approval of Major League Baseball or its clubs.