Giants could use Colvin, Pence in center field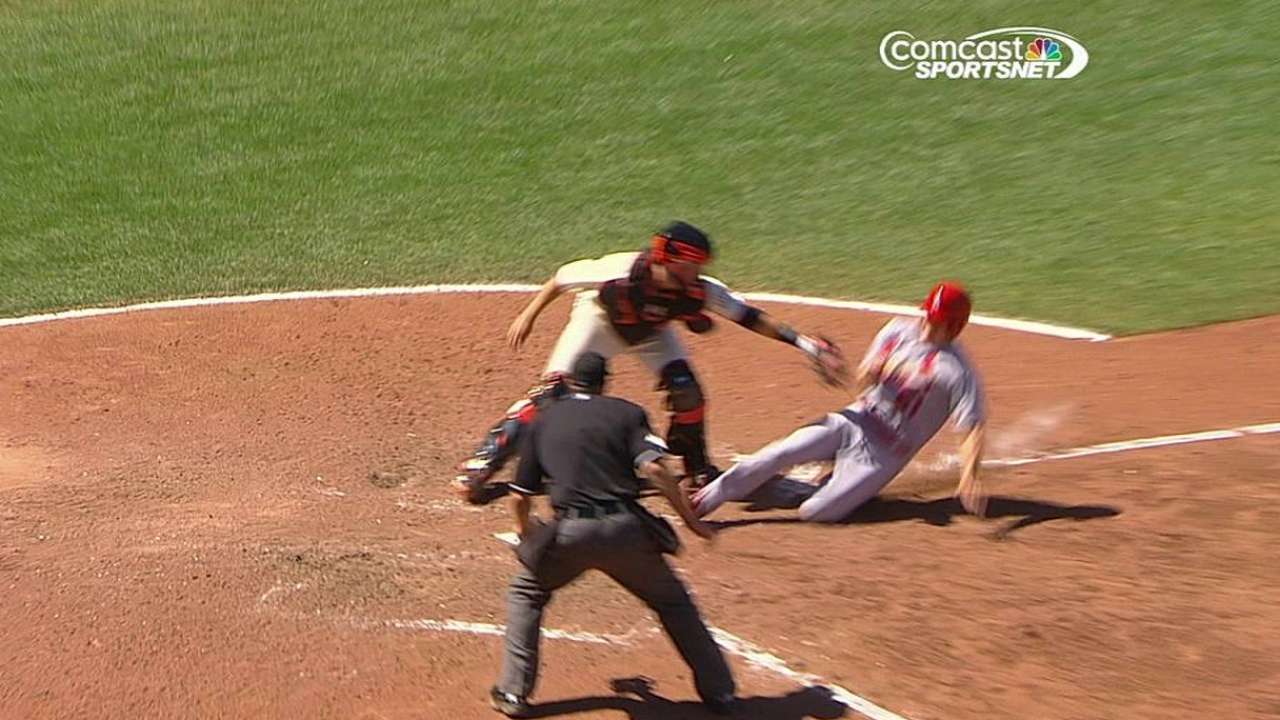 SAN FRANCISCO -- With Angel Pagan rehabbing an injured back in Arizona and Juan Perez optioned to Triple-A, Giants manager Bruce Bochy has one fewer outfielder on his 25-man roster than usual.
His confidence in Tyler Colvin to play center field if needed allowed Bochy to comfortably proceed with one fewer outfielder. But for now, expect Gregor Blanco to start every game in center with Pagan sidelined. Hunter Pence would play center in an emergency situation, Bochy said.
"He plays center half the time anyways," Bochy quipped about Pence on Thursday morning. "You see Blanco making a catch and there's Hunter, right behind him."
The Giants optioned Perez to Triple-A Fresno after the team's 5-2 win against the A's on Wednesday night to make room for infielder Ehire Adrianza, who was activated from the 15-day disabled list Thursday.
Perez has started nine games for the Giants this season and has recorded seven hits in 45 at-bats. The highlight of the 27-year-old's season has been a game-winning two-run home run against the Reds on June 4.
Ryan Hood is an associate reporter for MLB.com. Follow him on Twitter @ryanhood19. This story was not subject to the approval of Major League Baseball or its clubs.