Pagan to work on back problem in Arizona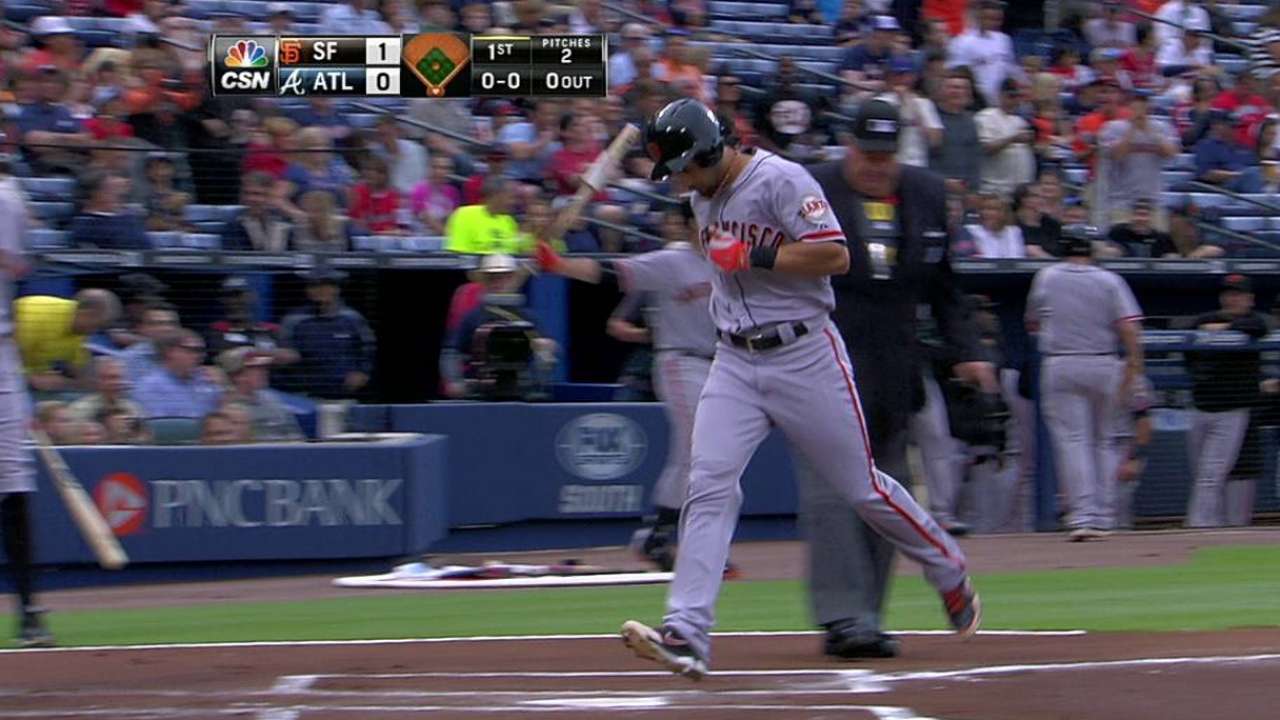 OAKLAND -- Giants outfielder Angel Pagan is heading to Arizona to aid in his recovery from a lower back strain.
Manager Bruce Bochy said both Pagan and the Giants' brass believed a trip to Arizona would prove beneficial, as it'd allow the leadoff hitter to get one-on-one treatment and "clear his head."
The plan is for Pagan to rest Tuesday and then resume baseball activities Wednesday, so Bochy said the Giants would have a better idea of where Pagan stands come Wednesday.
Bochy hopes for Pagan to return "soon after the All-Star break," but said he does not expect Pagan back for the first post-break game.
Elsewhere along the injury front, Marco Scutaro (lower back strain) was scheduled to play seven innings at Triple-A Fresno on Monday night.
"He says he thinks he's ready, but he needs playing time," Bochy said. "I've seen guys go down there, they feel good, they play a game or two and they think they're ready, but he needs at-bats. He's missed so much time. He's got to play nine innings."
The plan is to stretch Scutaro out in the next few days and then the Giants will have a clearer picture of where he stands.
Ryan Hood is an associate reporter for MLB.com. Follow him on Twitter @ryanhood19. This story was not subject to the approval of Major League Baseball or its clubs.