Giants finding it hard to give Crawford rest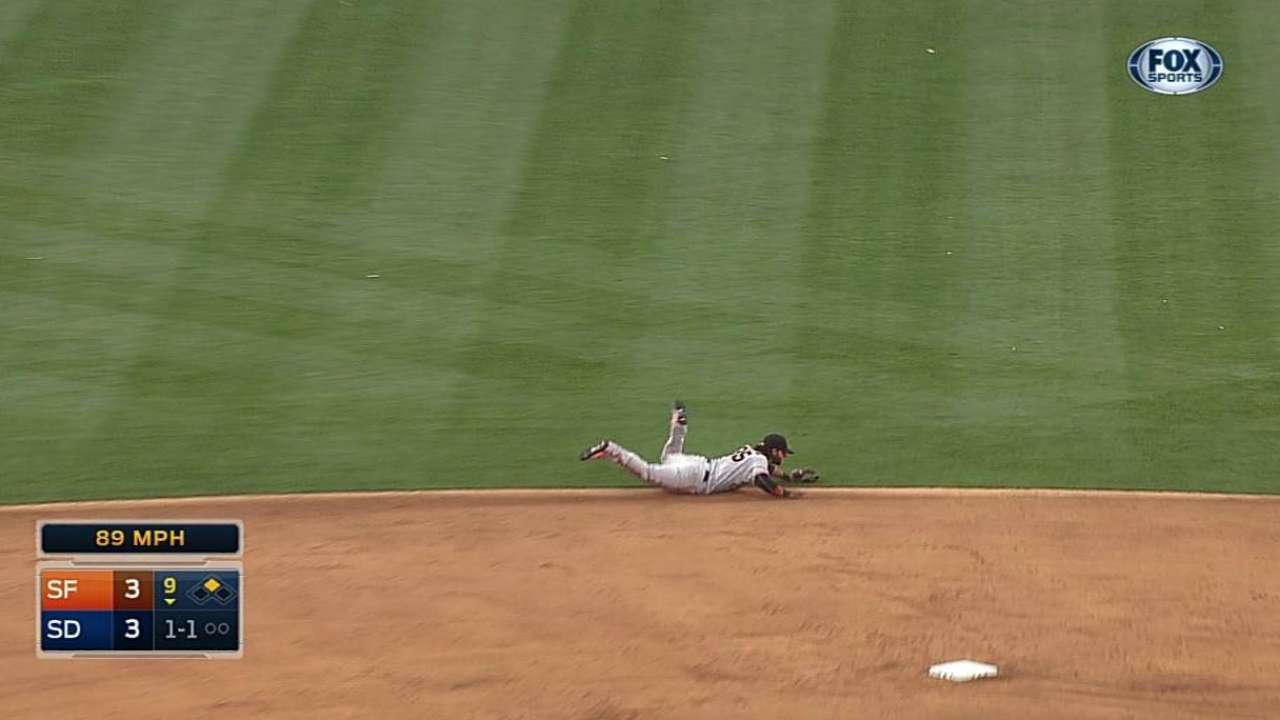 OAKLAND -- Giants manager Bruce Bochy thinks Brandon Crawford could use a break. He just isn't being afforded the chance to give him one, not with the Giants' weak bench and Crawford's strong defensive play, which helped preserve the team's victory against the Padres on Saturday.
That was before Crawford committed two errors in the Giants' 5-0 loss to the A's on Monday night. His manager's confidence in the shortstop was unchanged after the game.
Said Bochy: "He's won too many games for us to be frustrated with him."
Bochy thinks Crawford's hands have been too high on the bat, and he told his shortstop Sunday that he believes a break would be beneficial.
"He's winning games for us," Bochy said before the game. "We need him in the lineup."
Crawford, who's started 82 of the team's 90 games at shortstop, is just 6-for-his-last-42 (.142) at the plate and has hit .091 (1-for-11) with three walks in the Giants' last four games.
Ryan Hood is an associate reporter for MLB.com. Follow him on Twitter @ryanhood19. This story was not subject to the approval of Major League Baseball or its clubs.