Posey surging toward All-Star consideration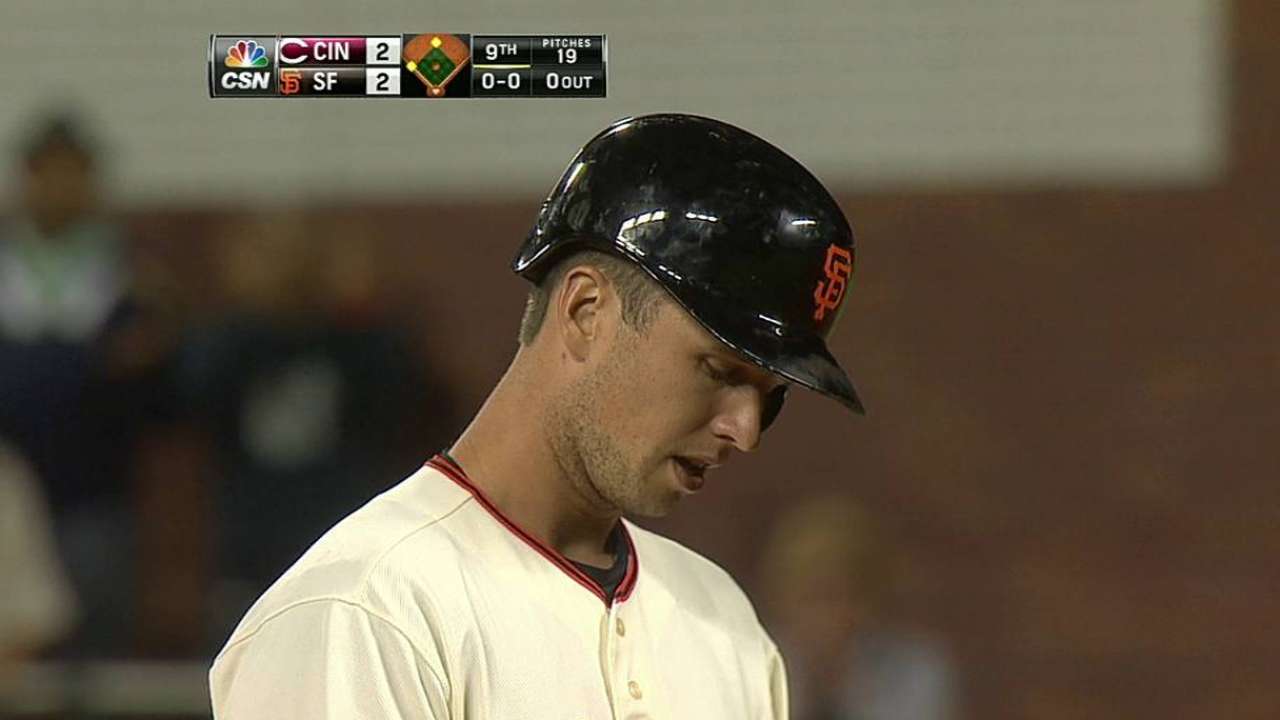 SAN FRANCISCO -- Online-only voting for the 2014 All-Star Game commenced Thursday, which signaled the arrival of the final push for this year's balloting. The Giants have the National League's second-best record but no players atop their positions in the voting.
Catcher Buster Posey is one of three players -- Brandon Crawford and Pablo Sandoval are the others -- in third at his position. Posey trails the Cardinals' Yadier Molina by roughly 900,000 votes and the Brewers' Jonathan Lucroy by more than 200,000 votes.
While the Giants have maintained throughout the season that they don't care about All-Star appearances, Posey's recent play has increased his worthiness to be the NL's starter behind the plate. Entering Sunday afternoon's game, he had hit safely in 21 of 24 games this month, good for a .367 average (33-for-90) in that span. Posey was second among NL catchers with a .293 average, fourth with nine home runs and tied for third with 40 RBIs on the season.
Fans can cast their votes for starters at MLB.com -- online or on a mobile device -- using the 2014 All-Star Game MLB.com Ballot Sponsored by Experian until Thursday at 8:59 p.m. PT. The 2014 All-Star Game will be played at Target Field on Tuesday, July 15, on FOX.
Ryan Hood is an associate reporter for MLB.com. Follow him on Twitter @ryanhood19. This story was not subject to the approval of Major League Baseball or its clubs.