Belt takes BP, could start rehab stint soon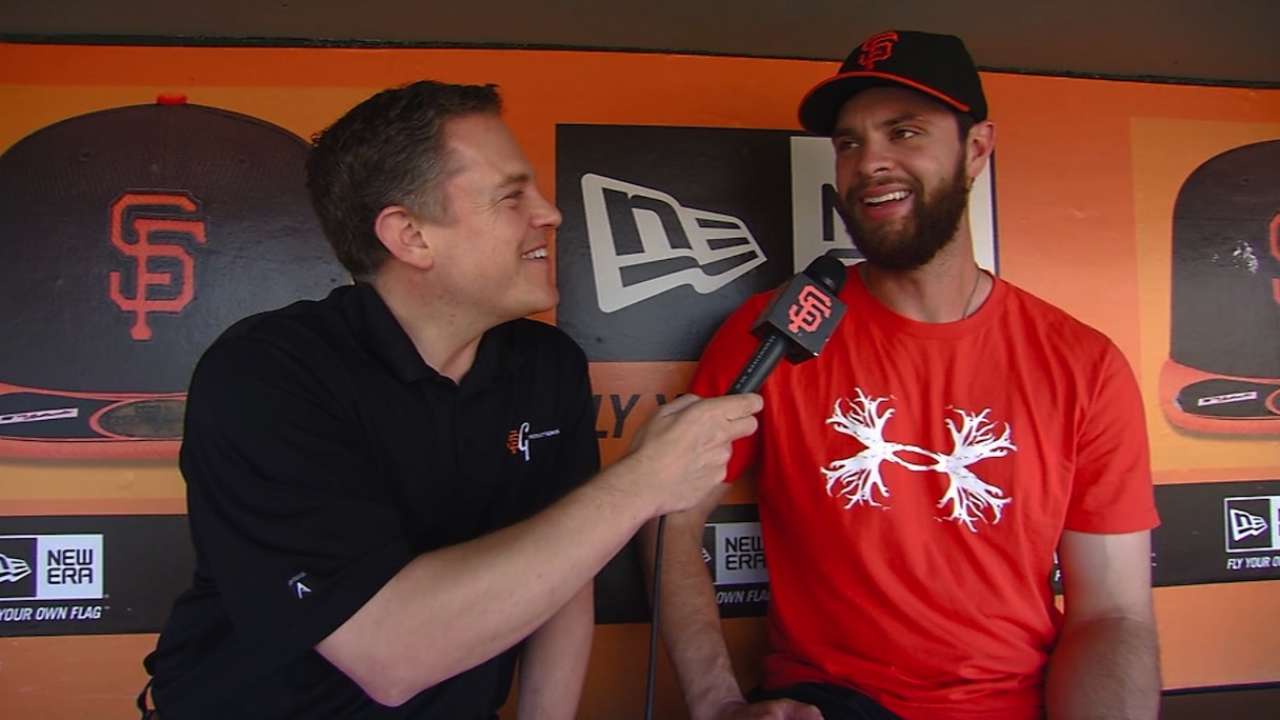 PHOENIX -- First baseman Brandon Belt has been on the disabled list since suffering a broken left thumb May 9, but he is making strides toward returning to the Giants.
Belt took batting practice Friday for the first time since the injury and is looking to start a rehab stint within the next 10 days.
"I'm not in charge of it, but I think the initial time frame would be I would do some rehab stuff a week to 10 days from now," Belt said. "I'm on schedule right now and I feel pretty good."
Belt said batting practice went well, and his thumb didn't bother him.
"The more I pushed it, the better it felt," he said.
Manager Bruce Bochy said Belt's performance in batting practice could result in an accelerated start to his rehab stint.
"He's further along than I thought, the way he was swinging," Bochy said. "There's a possibility we could ramp up his work and get his rehab started even earlier.
"You watch them, you see where they're at, how they're playing, their timing. We like to keep them down there till we think they're ready."
Adam Lichtenstein is an associate reporter for MLB.com. This story was not subject to the approval of Major League Baseball or its clubs.