Bochy ejected near end of frustrating game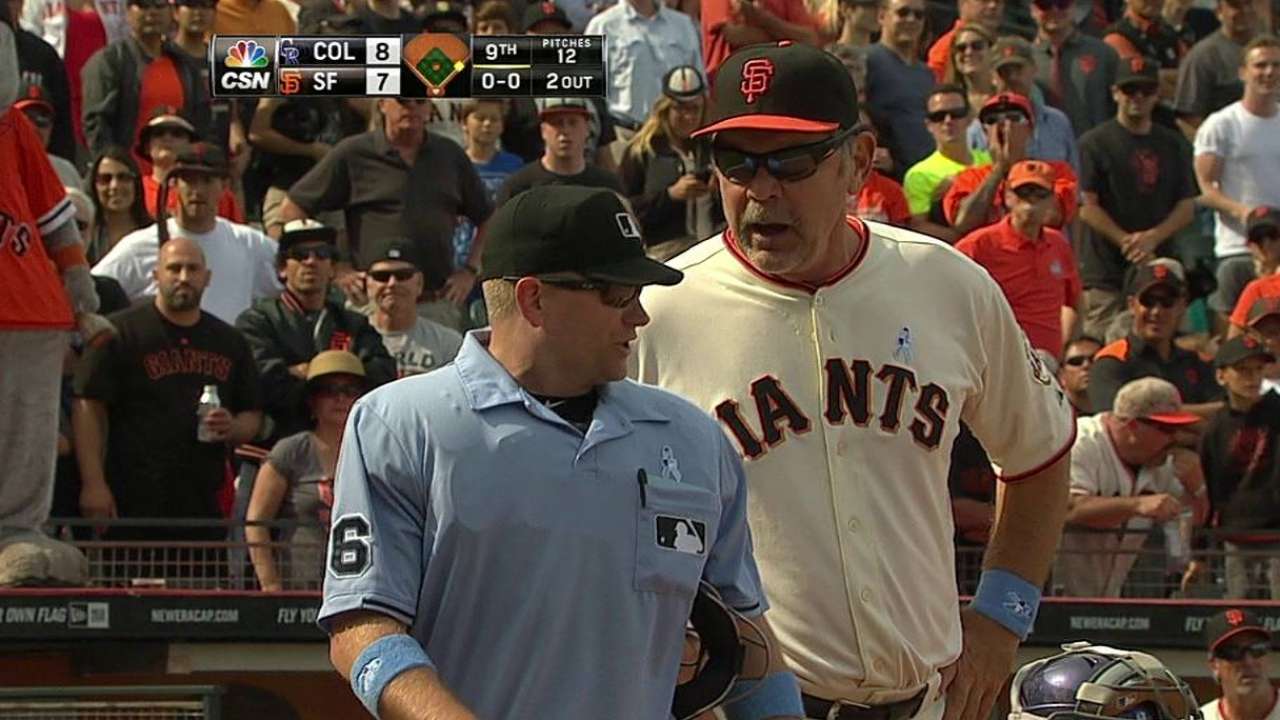 SAN FRANCISCO -- A third consecutive disappointing day at the ballpark ended prematurely for Giants manager Bruce Bochy, who was ejected for arguing balls and strikes in the ninth inning by home-plate umpire Mike Muchlinski on Sunday afternoon.
Bochy argued a called third strike that rung up Juan Perez and moved the Giants one out away from succumbing to an 8-7 loss and the Rockies' three-game sweep.
"I'm not concerned," Bochy said when asked about his team losing six of its last seven games. "You're going to have these tough times during the season. What's important is how we deal with it and I was proud of how the guys came out and played."
Ryan Hood is an associate reporter for MLB.com. Follow him on Twitter @ryanhood19. This story was not subject to the approval of Major League Baseball or its clubs.