Posey feels 'fine' after taking foul tip to mask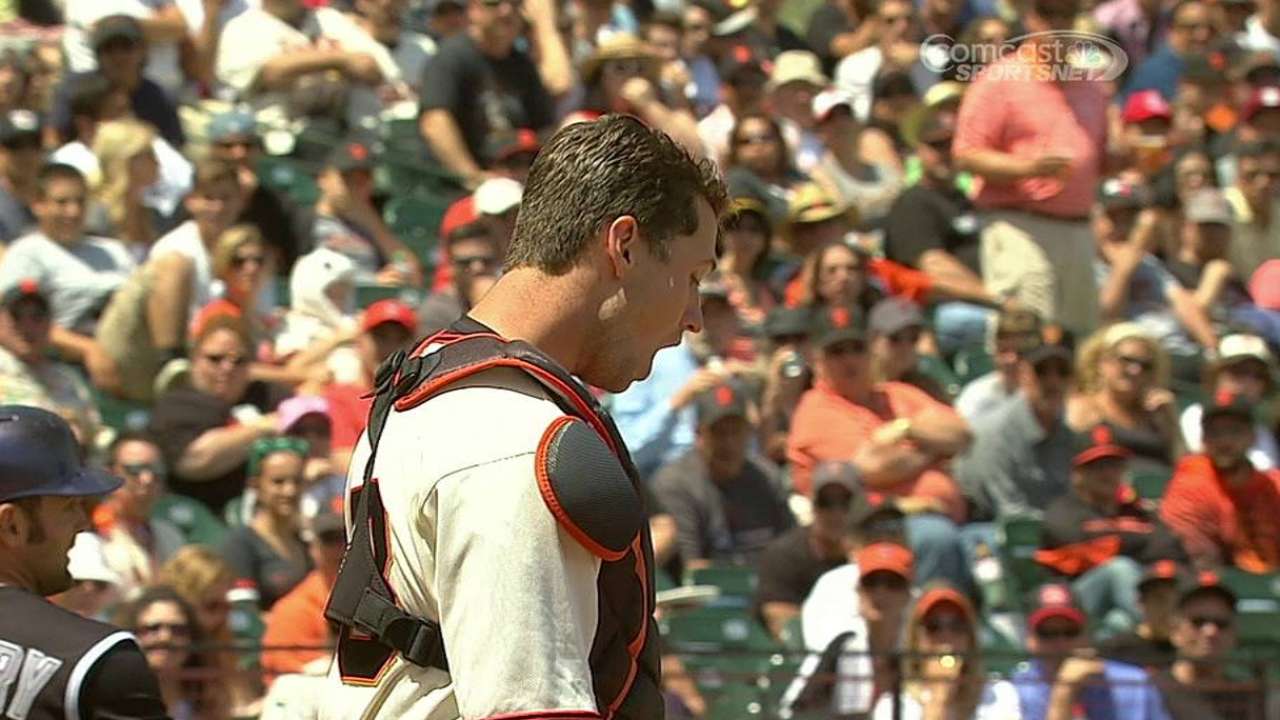 SAN FRANCISCO -- It appears the Giants' Sunday afternoon won't regress from bad to worse.
Catcher Buster Posey, removed from Sunday's 8-7 loss to the Rockies in the fourth inning after taking a hard foul tip to the mask, doesn't anticipate missing any playing time.
"I feel fine. It just kind of stung me a little bit. I feel normal," said Posey, who thinks he "probably" will be available to play Tuesday.
Posey was filling up his bat bag at his locker after the game; he expects to be joining his teammates on their upcoming road trip, which starts with a two-game series vs. the White Sox.
Posey remained in the game for the top half of the fourth, but manager Bruce Bochy said Posey was dealing with headaches after returning to the dugout, so his day was over. Posey said after the game that the headaches had dissipated and that he underwent a battery of tests that came back concussion-free.
A concussion would be Posey's first in the big leagues and second of his life; he said he was concussed after being hit in the head by a pitch while playing for Class A Advanced San Jose.
Posey also took a hard foul off the mask in Tuesday's game vs. the Nationals, but he didn't think there was any carryover effect from that blow.
Recently recovered from back irritation, Posey is hitting .271 with nine home runs and 32 RBIs on the season.
Ryan Hood is an associate reporter for MLB.com. Follow him on Twitter @ryanhood19. This story was not subject to the approval of Major League Baseball or its clubs.