Sanchez taking extra practice to improve defense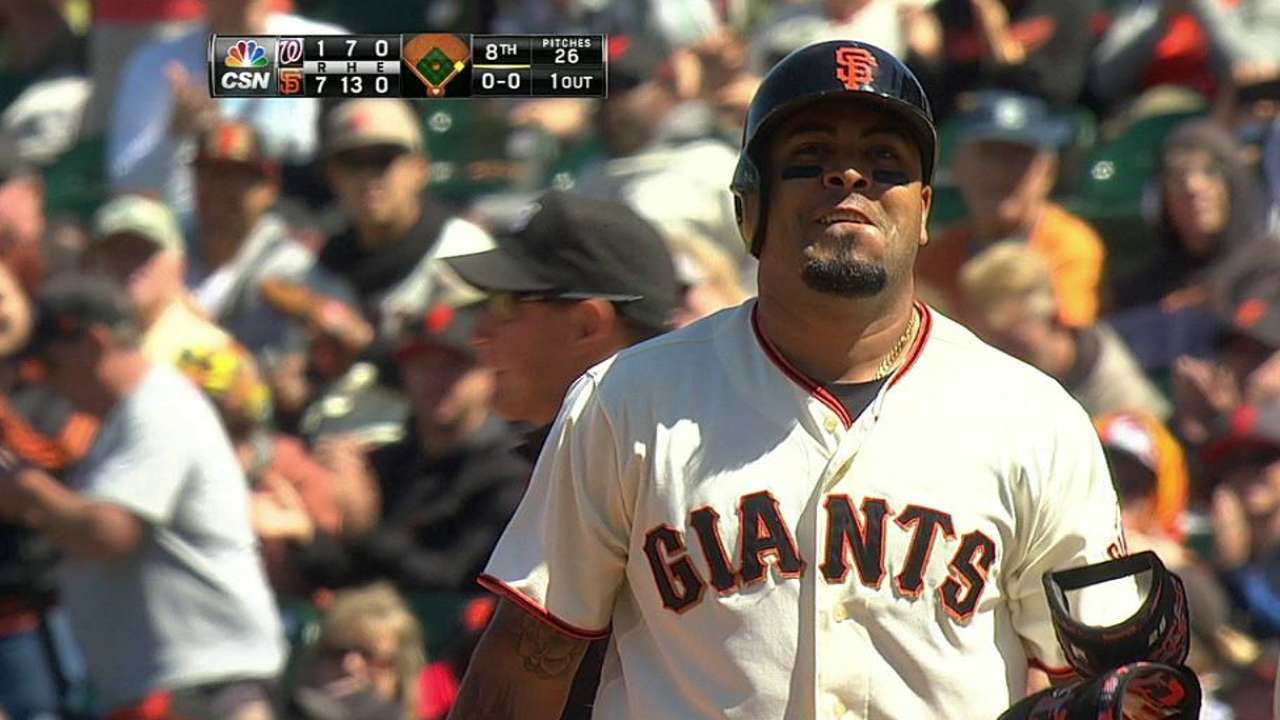 SAN FRANCISCO -- Hector Sanchez took to the field inside AT&T Park early Tuesday, before batting practice, to work on his throws to second from behind the plate.
The success of the throws fluctuated from on the mark to too high and to the right. The pre-everything practice is something the Giants haven't done as much of with Sanchez of late, because of the increased time he's seen behind the plate.
It's an increase in playing time the opposition has taken advantage of -- nine of the last 10 runners to attempt to steal on Sanchez have arrived successfully. On the season, Sanchez has thrown out six of 30 (20 percent) would-be basestealers. Buster Posey, for comparison, has thrown out 10 of 38 (26.3 percent).
Given opponents' recent success when running against Sanchez, the Giants figured it was time to go back to the drawing board.
"He got out of sequence with his throwing," manager Bruce Bochy said. "His feet weren't underneath him so that's what they were working on today."
Sanchez was in the starting lineup behind the plate Friday against Colorado for the first time since the defensive fine-tuning session.
Sanchez didn't want to make excuses for his recent struggles behind the plate, but he acknowledged staving off the rust is difficult, since he plays just enough to rarely do extra catching before batting practice.
"It's not easy, to be honest," Sanchez said, "but I know my job and I have to be ready and I have to keep working because you never know what can happen with Buster or another teammate. So I have to keep working and I have to be ready."
Sanchez is aware of his recent woes, but said catchers -- like pitchers -- must have quick memory loss.
The Rockies entered play Friday tied for thirteenth in the majors with 39 stolen bases. They've been caught stealing 13 times.
Ryan Hood is an associate reporter for MLB.com. Follow him on Twitter @ryanhood19. This story was not subject to the approval of Major League Baseball or its clubs.