MLB.com Columnist
Barry M. Bloom
Since its inception, Hall in good hands with Clarks
On museum's 75th anniversary, family takes time to reflect, look to future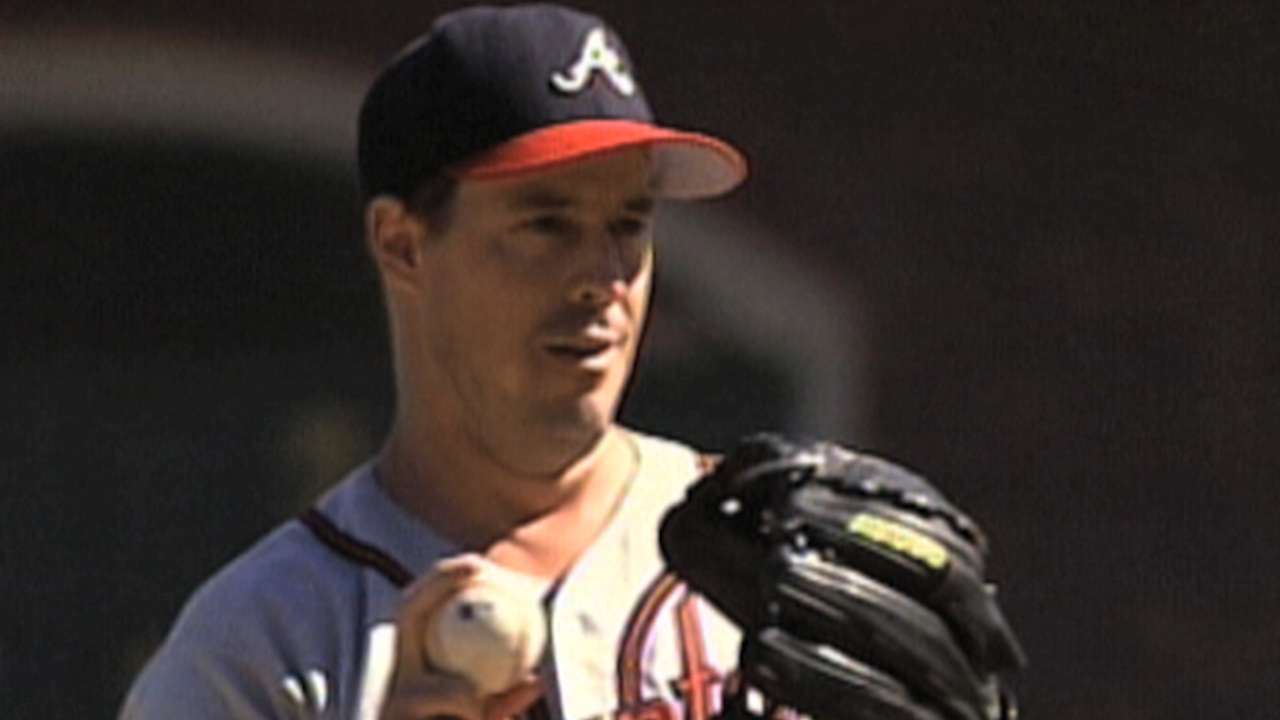 COOPERSTOWN, N.Y. -- The National Baseball Hall of Fame may have been founded for the simplest of reasons: Susan Clark didn't want a dirty baseball on the mantle of her nearby home.
In 1935, her husband, Stephen Carlton Clark Sr., had paid $5 for that baseball, allegedly owned by Abner Doubleday and found in the trunk of a local resident long since having moved to Colorado. The misshapen ball seemingly proved that Doubleday invented the game somewhere in the Lake Otsego area.
"He bought it and my grandmother didn't think it was very attractive," said Jane Forbes Clark, the chair of the Hall's board of directors since 2000. "It came home for awhile anyway and then she said, 'No!' That's when he took it to the mantle of the village office building across the street, and that's where it resided until he built it its home."
Thought the Doubleday myth has long been debunked, that ball is still nestled in a glass case on the second floor of the museum, which celebrated its 75th birthday Thursday with Hall of Famers Cal Ripken Jr. and Phil Niekro presiding over the cake-slicing celebration.
And since then, the Clark family has operated the Hall as part of a non-profit trust. From her grandfather, Stephen Sr., to her father Stephen Jr., and then on to Jane Forbes herself, the gift of baseball's greatest artifacts have rested in the hands of the Clark family.
For the weighty $100,000 piece of the Clark fortune back then, Frank Whiting, a local architect, designed the original building, which replaced a high school gym that had existed on part of the lot near the end of Main Street.
The Clarks were art patrons back then and made a major contribution to the founding of two other local museums -- The Farmers' Museum and the James Fenimore Cooper Art Museum -- and still control both institutions.
The Clark Family foundation donates nearly $3 million to area students for college scholarships and the family owns more than 10,000 acres of land around the lake to protect from development.
The Hall of Fame itself employs 85 people full-time and has a $12 million annual operating budget.
Jane Forbes Clark was 6 years old when her grandfather died at 78 in 1960 and doesn't remember much about the man, the myth or the original Hall.
"I didn't understand a lot of things my grandfather was talking about back then, but it dawned on me as I grew up what a visionary he was by giving Cooperstown things that would take it into the next century," she said Thursday. "I think he would have been very proud of his work. He would be so happy, and even though he was a visionary and saw the world in a much longer-term fashion than most, he would be in awe of what's happened in Cooperstown."
Jane's father put her to work in the museum as a youngster and it was a natural progression for her to assume the lead at the Hall when he passed away. She worked in the basement of the art museum categorizing silver and glass objects and later as a tour guide. Clark was 20 when she became her father's assistant.
"I came with the background of sitting around the dinner table at home at meals, listening to my parents talk about Cooperstown and the family's commitments over generations," Clark said. "But they made me work every summer starting when I was 12. By the time I was 20, I knew all the staffs. Sort of knew the operations, should we say, from the basement up, and it just gave me a passion for working in Cooperstown and for these institutions."
Clark, at 59, is not married and doesn't have any children, but said she's not concerned about an immediate line of succession. The Hall will continue to remain under the Clark family's purview for the long term.
"It's an unbroken chain of Clarks," she said. "I have family members who are interested, who maybe have not had the deep background that I've had, but are interested in a lot of aspects of what we do up here. It will all be very safe."
Barry M. Bloom is a national reporter for MLB.com and writes an MLBlog, Boomskie on Baseball. Follow @boomskie on Twitter. This story was not subject to the approval of Major League Baseball or its clubs.