Bochy gives Hicks vote of confidence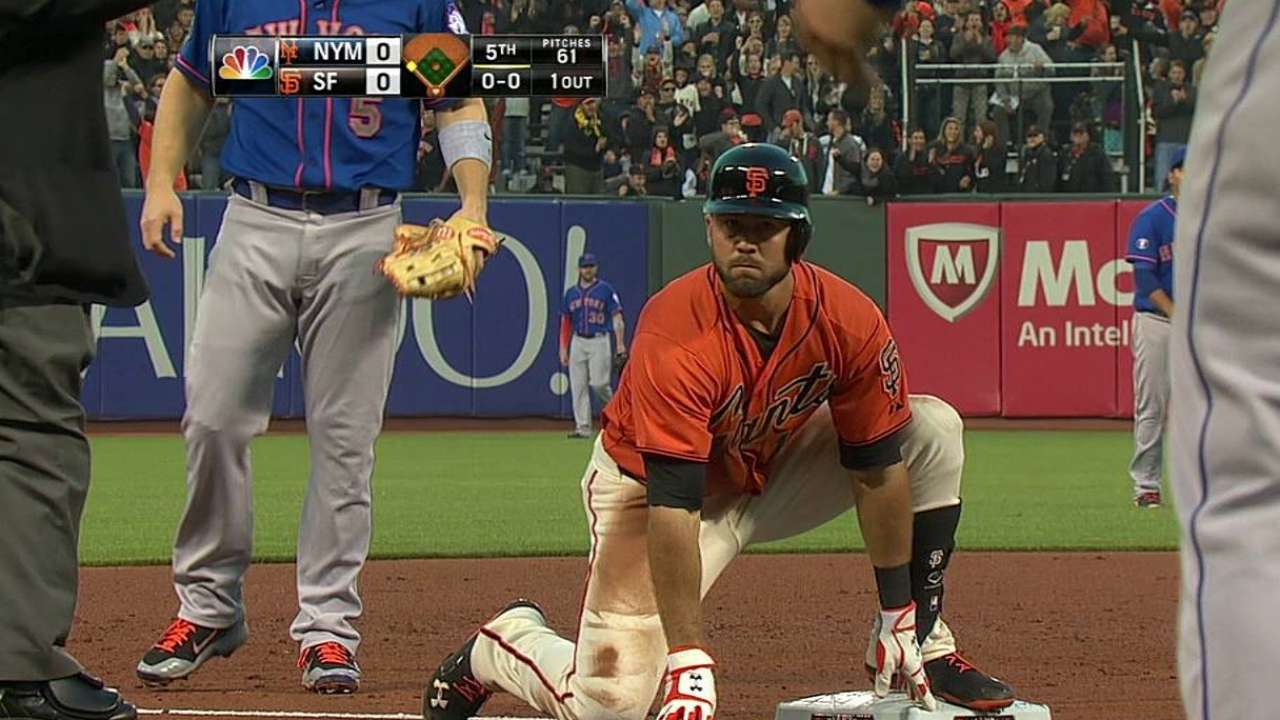 SAN FRANCISCO -- Glance at a stat sheet and Giants second baseman Brandon Hicks stands out for a bad reason: his sub-Mendoza line .187 average at the plate.
Despite the small quantity of hits, manager Bruce Bochy on Sunday morning reaffirmed his confidence in Hicks. Hicks' hits haven't been plentiful, but they've been timely and impactful.
Entering Sunday, Hicks' eight home runs ranked third among all second basemen, topped only by Minnesota's Brian Dozier (12) and Pittsburgh's Neil Walker (11). His 20 RBIs rank seventh on the team.
"You look at the average and we've talked about that and really it's a number that's way overrated," Bochy said before Sunday's series finale vs. the Mets. "He's had some huge hits for us. Two nights ago, he and [shortstop Brandon] Crawford were the reasons we won the game."
Bochy praised Hicks' performance in the field, too.
"He's turned a nice double play all year," Bochy said. "He's got a lot of energy, goes out there and grinds every day. Hicks has done a real nice job."
It appears Bochy will need that to continue, since Marco Scutaro needed about a week off to heal after taking a platelet-rich plasma injection in his back and has just begun conditioning work in Arizona, without baseball activity.
Willie Bans is a contributor to MLB.com. Ryan Hood is an associate reporter for MLB.com. Follow him on Twitter @ryanhood19. This story was not subject to the approval of Major League Baseball or its clubs.