Belt slated to get pins out of broken thumb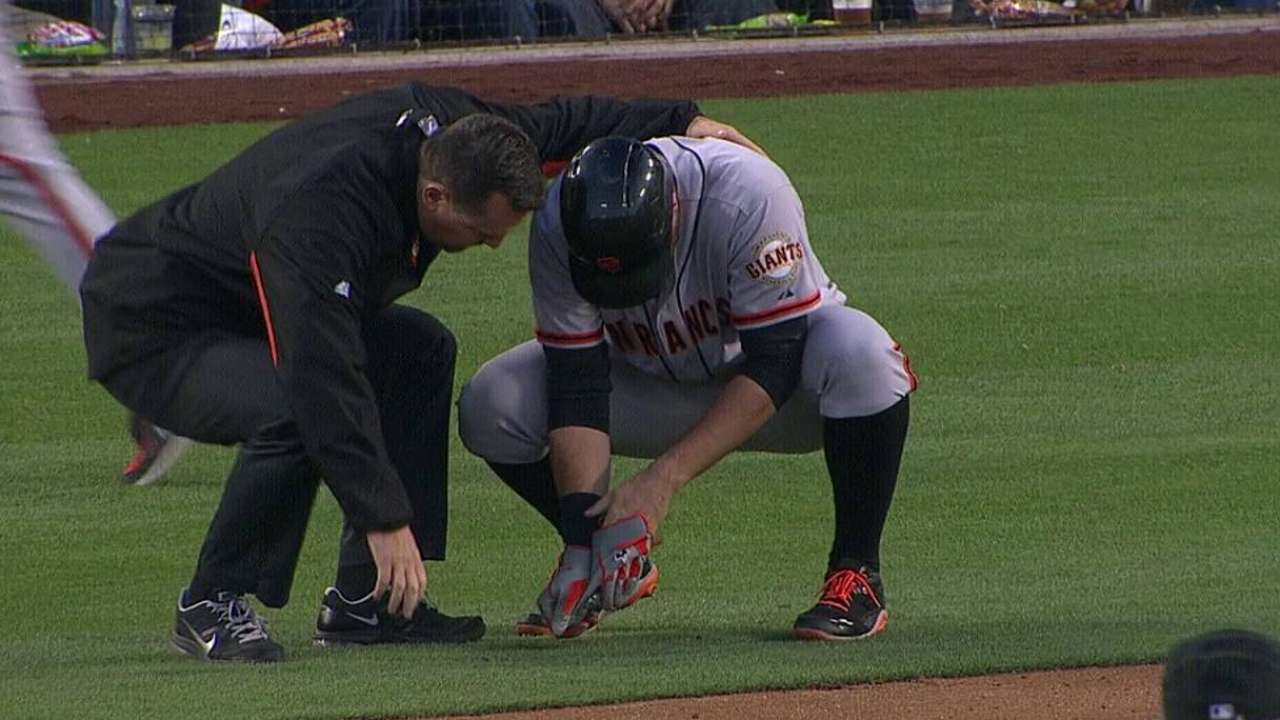 CINCINNATI -- San Francisco first baseman Brandon Belt is scheduled to visit a doctor Friday and have two pins removed from his fractured left thumb, Giants manager Bruce Bochy said Thursday.
"It will depend on how the next 10 days to two weeks go as far as when he can start rehab," Bochy said.
Belt, 26, had the pins inserted May 13. He was hit on the hand by an 87 mph fastball from Dodgers starter Paul Maholm during a May 9 game at Los Angeles.
Andy Call is a contributor to MLB.com. This story was not subject to the approval of Major League Baseball or its clubs.