Crawford meets with Thompkins' college class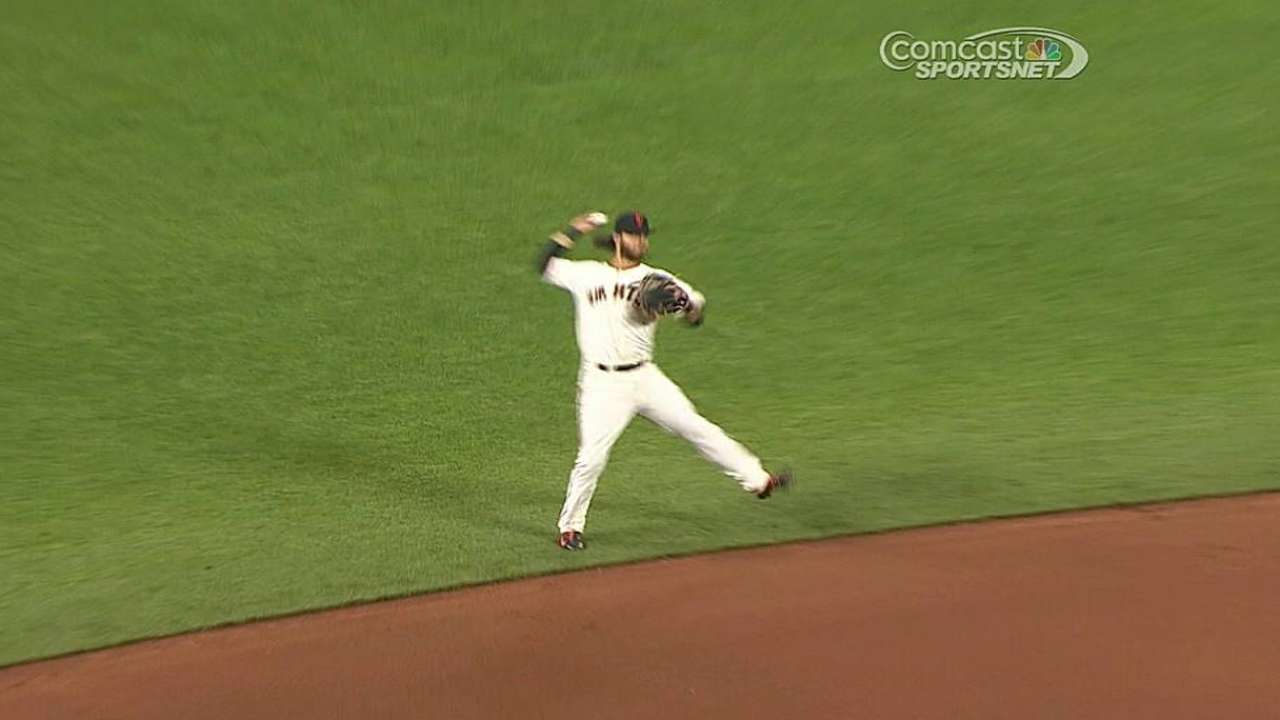 SAN FRANCISCO -- Giants shortstop Brandon Crawford found himself in the Giants dugout, surrounded by 15 students from the Dominican University's Sports Writing for Television class taught by national broadcaster Barry Thompkins.
Thompkins brought the group to watch Giants batting practice before Tuesday night's game against the San Diego Padres, and Crawford took some questions.
"It was nothing hard hitting," Crawford said. "They asked student-type questions about superstitions, that kind of thing."
Thompkins, who is married to former San Francisco Chronicle sportswriter Joan Ryan, said he has changed the direction of the course and will rename it Storytelling for Broadcasting in the next go-around.
A few of the students also corralled Comcast's Amy Gutierrez for an informal discussion in the dugout.
Rick Eymer is a contributor to MLB.com. This story was not subject to the approval of Major League Baseball or its clubs.