Sore knee nets Pagan a break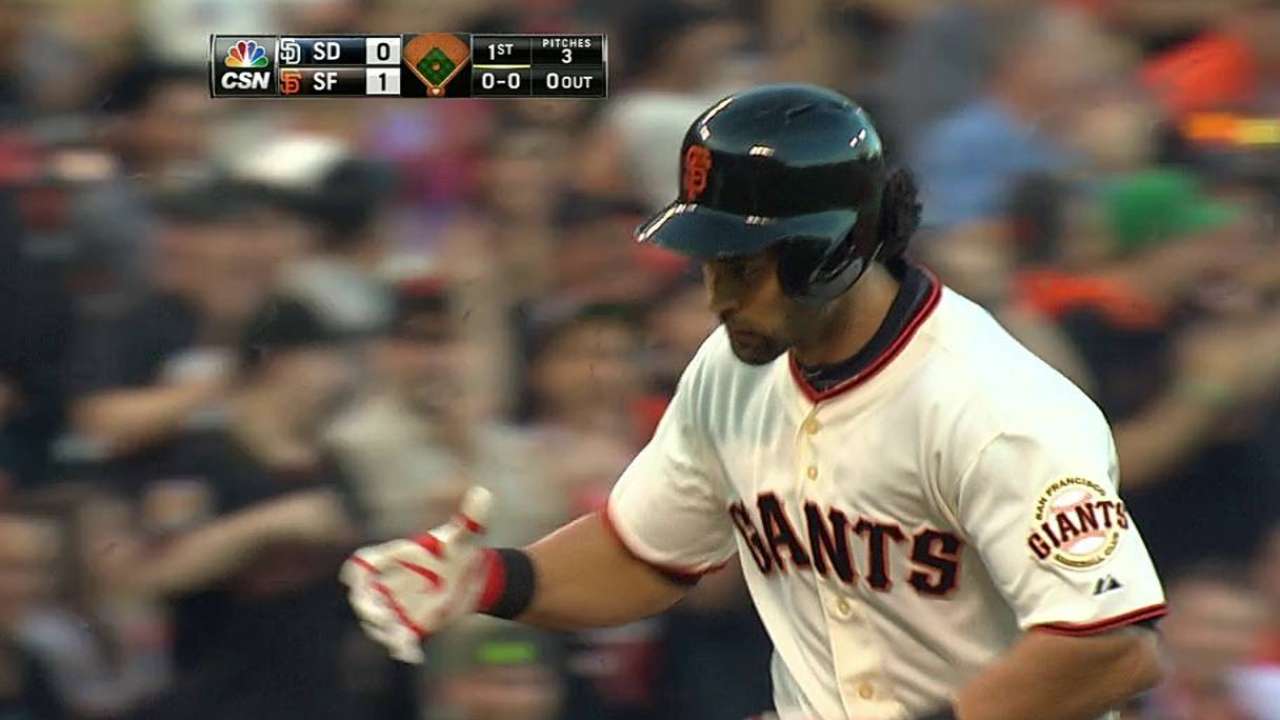 SAN FRANCISCO -- Outfielder Angel Pagan, who is nursing a sore knee, and third baseman Pablo Sandoval were each given a planned day off on Wednesday night as the Giants took the opportunity to get Juan Perez and Joaquin Arias some playing time in the series finale against the Padres.
"Arias and Perez need occasional playing time if they're going to help us off the bench," Giants manager Bruce Bochy said.
Arias has just three hits in his last 28 at-bats and is hitless in his last 13. This was his 11th start of the year.
Perez opened the season 0-for-10 before getting his first hit of the season on Tuesday night.
Pagan is on a five-game hitting streak after hitting a home run in the first inning on Tuesday. He has 11 multihit games, good for third in the National League.
Sandoval has been struggling most of the year, hitting .177 with two homers and six RBIs.
Rick Eymer is a contributor to MLB.com. This story was not subject to the approval of Major League Baseball or its clubs.