Bochy gets tossed for arguing strike-three call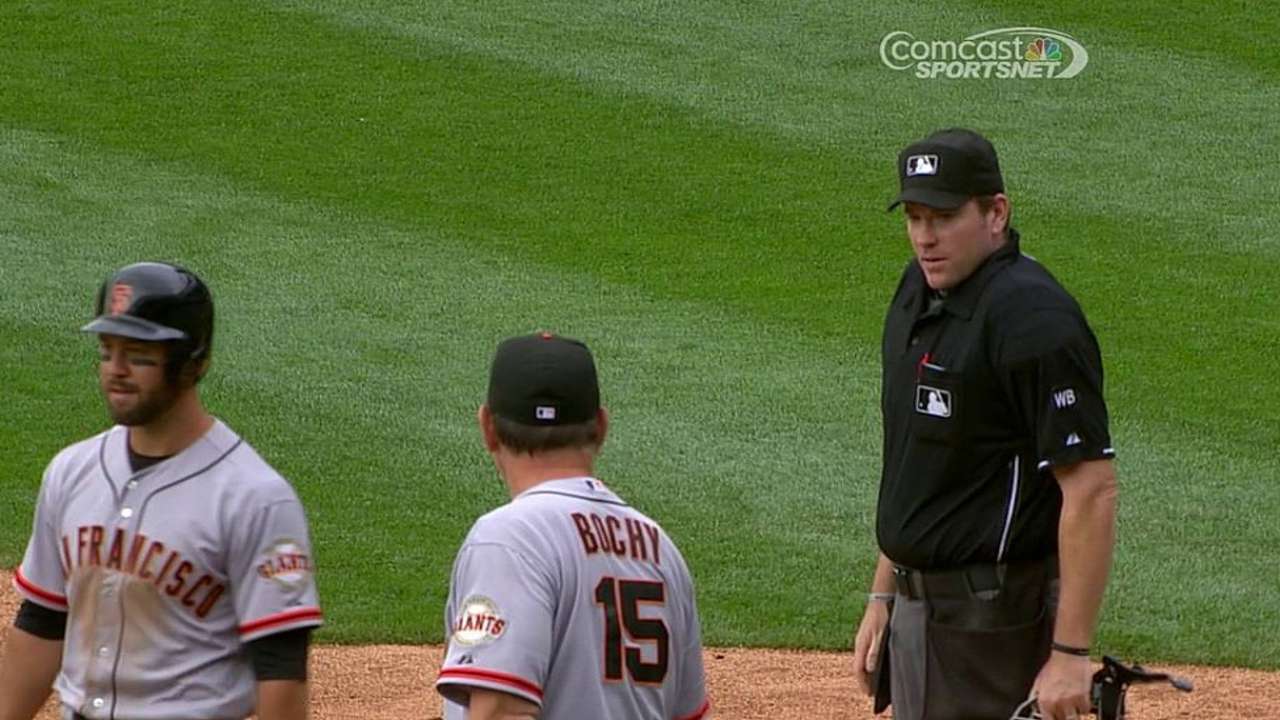 DENVER -- Giants manager Bruce Bochy was ejected by home-plate umpire Chris Conroy in the fourth inning of Wednesday's 12-10, 11-inning victory over the Rockies.
With one out and the score tied at 5, Brandon Crawford broke for second on a 3-2 pitch that Brandon Hicks thought was low and took for strike three. Crawford pulled up before reaching second and was easily tagged out by the Rockies' DJ LeMahieu.
"It's frustrating," Bochy said. "That's a big call. We got first and second there. Get the pitcher up, get him out of the way. Obviously, I didn't think the pitch was close. It's even more frustrating when you're up here watching [the replay]. I'll leave it at that."
Bochy vehemently objected and was face-to-face with Conroy, who ejected him. It was the second ejection for the Giants this year, both in this series. Home-plate umpire John Tumpane ejected center fielder Angel Pagan for arguing a called strike three Monday. It was the 61st career ejection for Bochy, who was ejected three times last season.
Jack Etkin is a contributor to MLB.com. This story was not subject to the approval of Major League Baseball or its clubs.