Belt bats third as Posey, Pagan get rest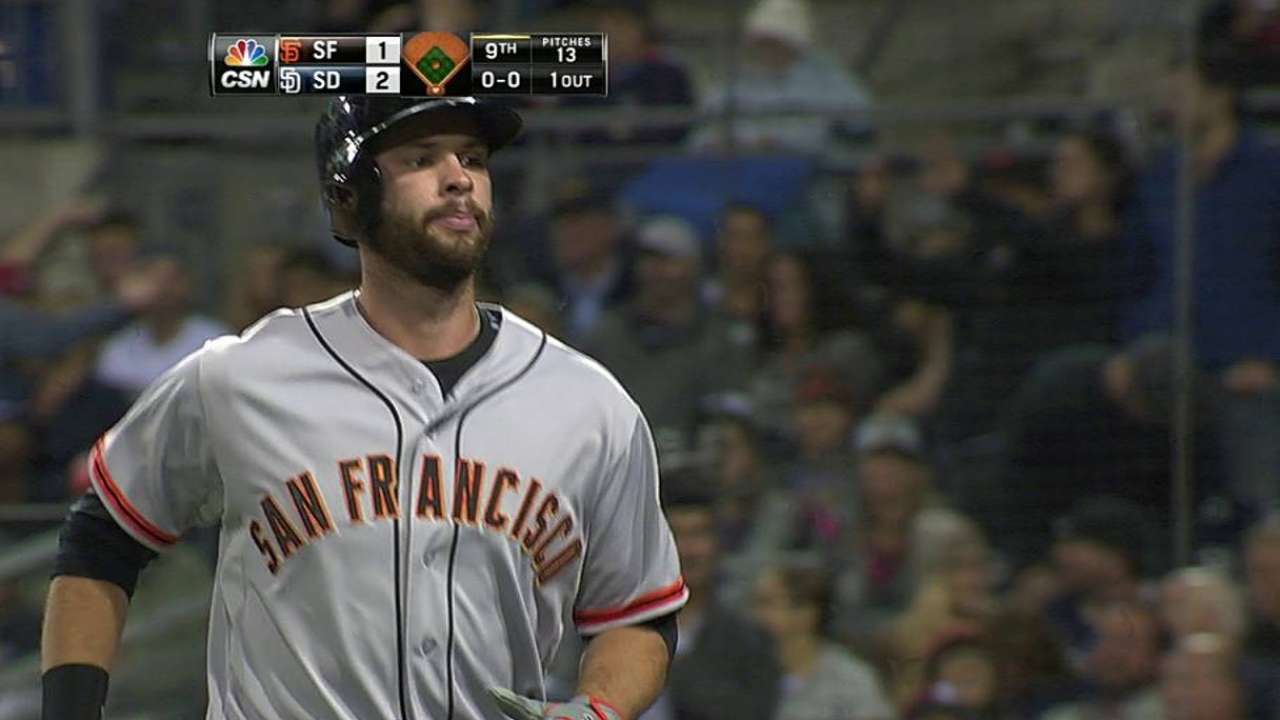 DENVER -- Seeking to spark the slumping Giants, manager Bruce Bochy wrote out a lineup Wednesday that had first baseman Brandon Belt batting third for the third time this season and catcher Buster Posey and center fielder Angel Pagan on the bench.
Posey is in a deep slump and was rested after catching four consecutive games. Pagan has been dealing with right knee soreness.
The Giants scored three runs while losing the first two games of this series with the Rockies and entered Wednesday having scored 12 runs in their previous seven games.
Belt primarily has been hitting second against right-handed pitchers and sixth against left-handers. He said he wasn't aware he was in the third spot until Hunter Pence, whose locker is next to Belt's, mentioned it to him Wednesday morning.
Belt batted third this season April 3 and last Friday. Before Tuesday's game, Bochy said Belt could be "a stabilizer" in the lineup batting third. He was productive in that spot the final two months of last season.
"I definitely feel comfortable there," said Belt. "It's a place where it gives you a lot of opportunity to create runs, and that's what you want to do as a hitter."
Posey entered Wednesday with three hits in his past 35 at-bats and is mired in one of the worst slumps of his career. According to STATS, he had a 2-for-35 tailspin last season from Sept. 10-22. Moreover, Posey is hitless in his past 19 at-bats against right-handed hitters.
He caught four consecutive games and with a day game Wednesday after Tuesday night's contest, Bochy wanted to rest Posey, who was intentionally walked as a pinch-hitter in the 10th inning of Wednesday's 12-10, 11-inning Giants victory.
Posey singled on his first at-bat Tuesday but then failed to hit the ball out of the infield in his final three at-bats.
"I wish I had something good to give you as far as explaining [his offensive woes]," Bochy said. "The fact is that he's human; he's going to have these moments, too. All hitters do."
Jack Etkin is a contributor to MLB.com. This story was not subject to the approval of Major League Baseball or its clubs.