Pagan to get off-day treatment on sore knee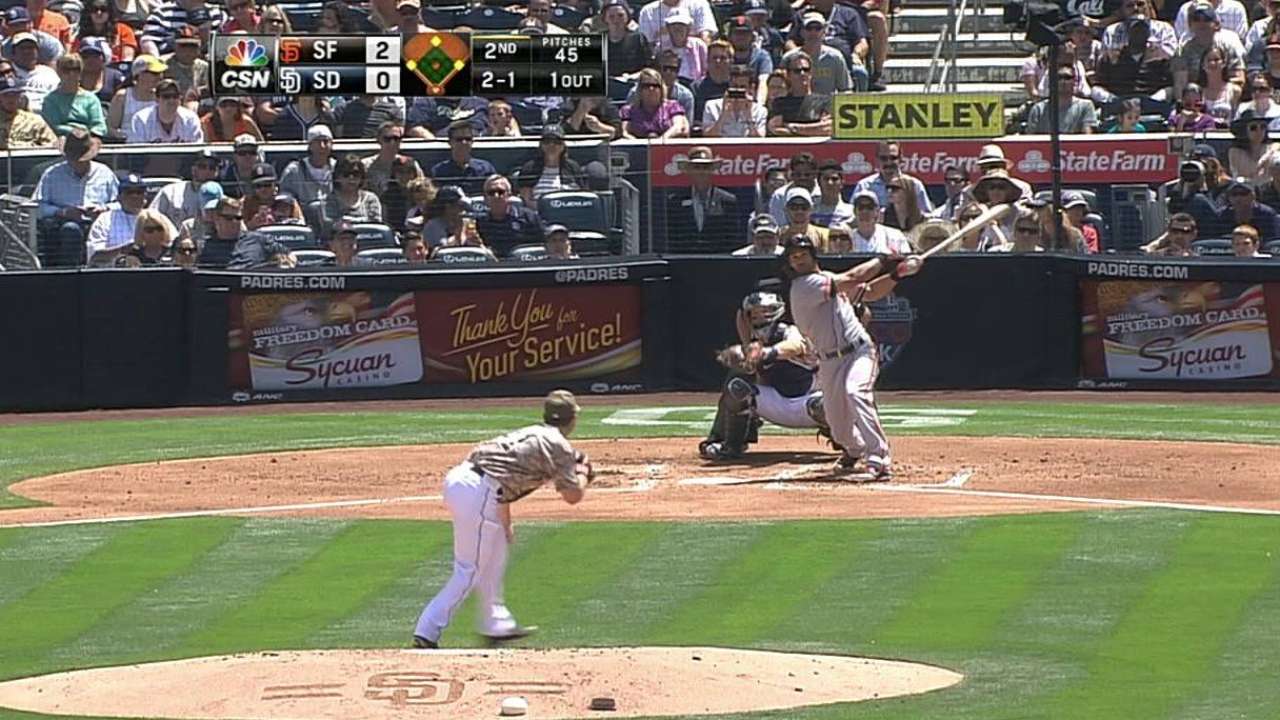 DENVER -- Giants center fielder Angel Pagan, who was not in the starting lineup Wednesday, did not break well on several balls that became bloop hits Tuesday night. Manager Bruce Bochy said Pagan will take treatment on his right knee Thursday in San Francisco, when the Giants are off, and could have some diagnostic tests.
"He says it's bothering him a little bit and [he] can deal with it," Bochy said Wednesday. "He could go out there today. He's such a good athlete and runs so well, you could tell he wasn't 100 percent yesterday. He's fine, but we just want to make sure he's OK and make sure there's nothing going on."
Pagan, who grounded out as a pinch-hitter in Wednesday's 12-10 Giants victory, went 5-for-21 on the just-completed road trip. In the first two games of the series vs. Colorado, he went 1-for-8 with four strikeouts. Bochy said the knee soreness is making it harder for the switch-hitting Pagan to bat right-handed when his right knee is his plant leg and bears his weight as he starts his swing.
Jack Etkin is a contributor to MLB.com. This story was not subject to the approval of Major League Baseball or its clubs.