Pence doesn't pay attention to numbers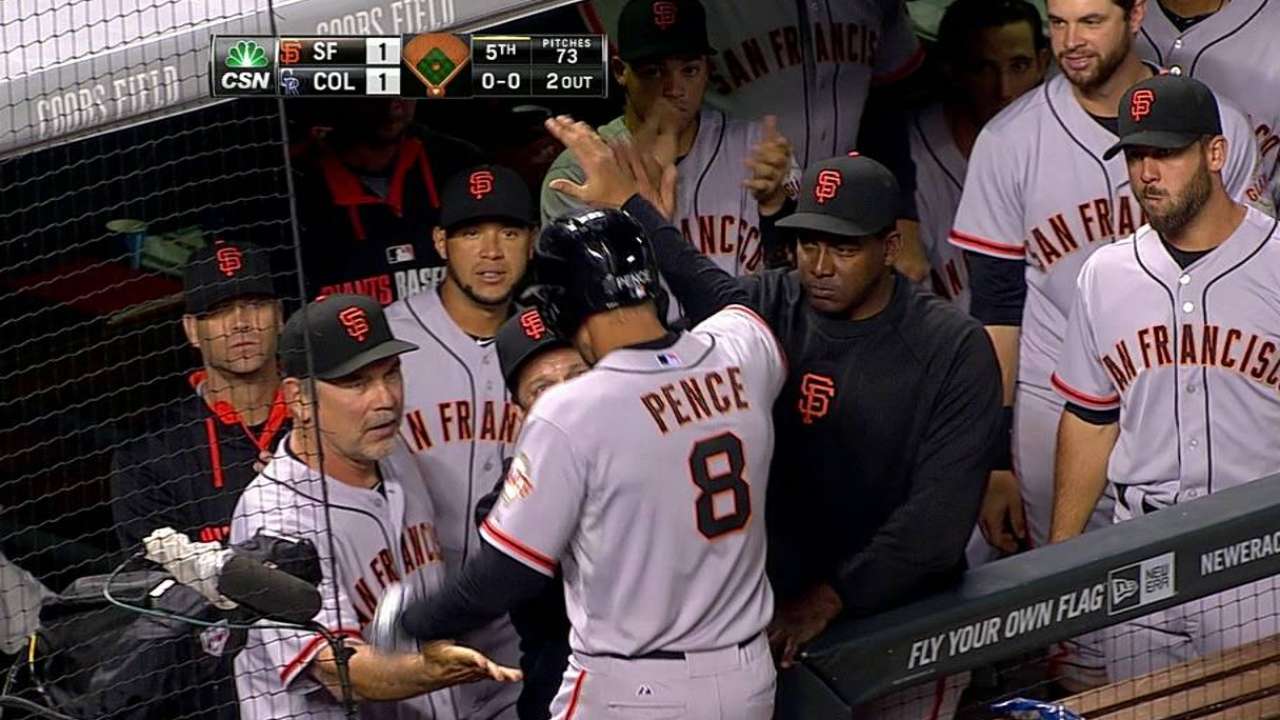 DENVER -- Giants right fielder Hunter Pence finished Wednesday's game with a .238 average (20-for-84), having hiked his average from .181 by going 2-for-4 in each of the first two games of the series, including a double Monday and a home run Tuesday, before going 3-for-4 with a double, two walks and three runs in Wednesday's 12-10 Giants victory to cap the series.
During his career, April has been Pence's most trying month. He has a career .258 average, .307 on-base percentage and .406 slugging percentage in April -- his lowest monthly figures in those categories.
By contrast, Pence has thrived in May hitting .330 with a .385 on-base percentage and .554 slugging percentage -- his highest monthly figures in each category.
"I block out what my numbers are as best I can," said Pence who entered the season hitting .285/.339/.476, "and just play that game, what's needed right now to win. It's never comfortable to not be doing well, but there's never a falter in my belief that I can come out and help the team win. No matter whether I'm on fire or I'm struggling, every time I step in the box, I feel that at-bat, I'm going to give you a good at-bat. It's never comfortable to have the start that I'm having, and I don't take it lightly. But I just continue to apply the things that I've been successful with."
Jack Etkin is a contributor to MLB.com. This story was not subject to the approval of Major League Baseball or its clubs.