Lincecum confident in being ready for first start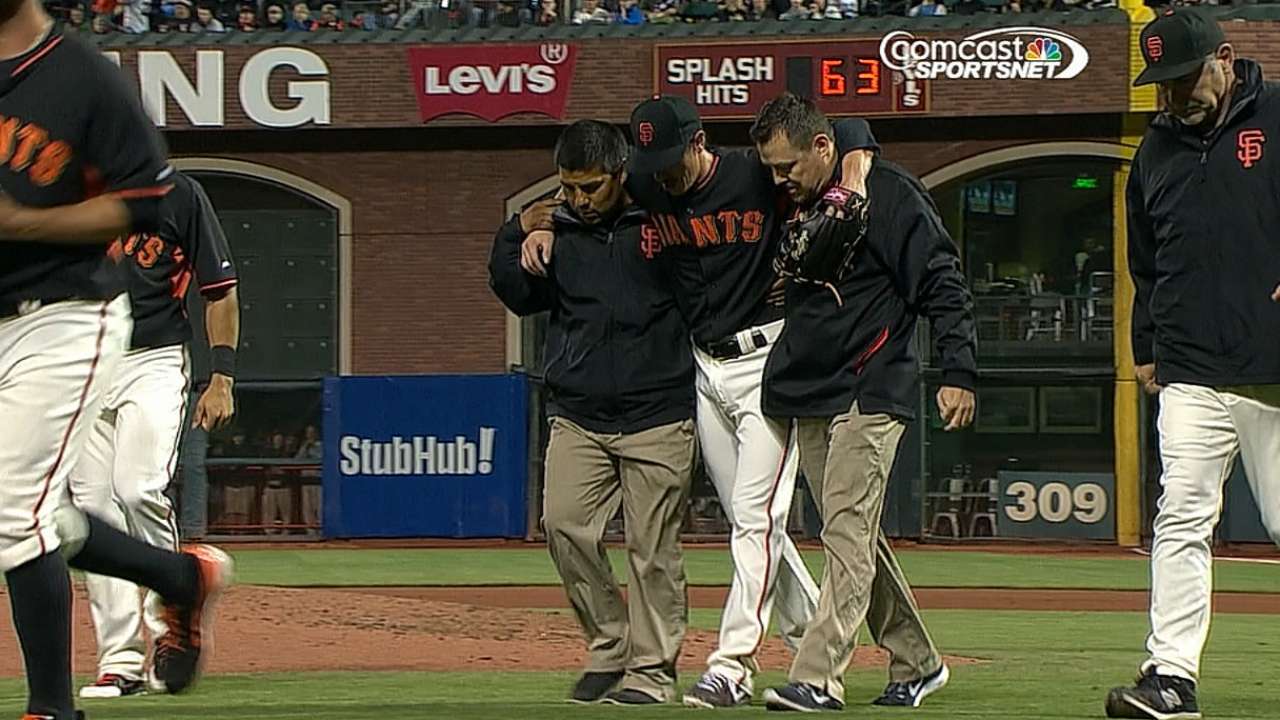 OAKLAND -- Less than 24 hours after being drilled by a line drive in his lower left leg, Giants right-hander Tim Lincecum sounded optimistic that he'll be able to make his first start of the season on Thursday in Arizona.
Lincecum collapsed to the ground and had to be helped off the field on Friday in the fourth inning, but said he sustained nothing more than a bad bone bruise. Asked if he'll be able to make his 2014 debut as scheduled, Lincecum on Saturday said, "I don't want to miss it. Right now, I feel like where I'm at right now, I should be fine by the time that comes around."
Likewise, Giants skipper Bruce Bochy is hoping to have Lincecum ready for the fourth game of the season.
"He's doing fairly well,," Bochy said. "I think right now, we're pretty comfortable that he'll be OK to go. Again, we'll keep an eye on him."
Lincecum's leg was wrapped as he walked around the clubhouse on Saturday, but he did so without a limp. He also rode on an exercise bike for about 10 minutes, but said he doesn't know when he'll pitch again.
For now, he's just icing and waiting for the OK from the team doctors.
"I'm able to walk on it and I'm moving around fine," Lincecum said. "But I think the trainers are going to want me to just take it slow. Probably take it day by day and see how it progresses. Just got to play it by ear."
The 29-year-old has struggled in recent years since winning back-to-back Cy Young Awards in 2008-09. Lincecum will surely be under the microscope once again this season after San Francisco signed him to a two-year, $35 million deal in October.
The way things stand now, it appears Lincecum will keep his career-long streak of staying off the disabled list intact.
"He's gifted with a rubber arm," Bochy said. "He's resilient."
Alex Espinoza is a contributor to MLB.com This story was not subject to the approval of Major League Baseball or its clubs.