Giants healthy, motivated entering regular season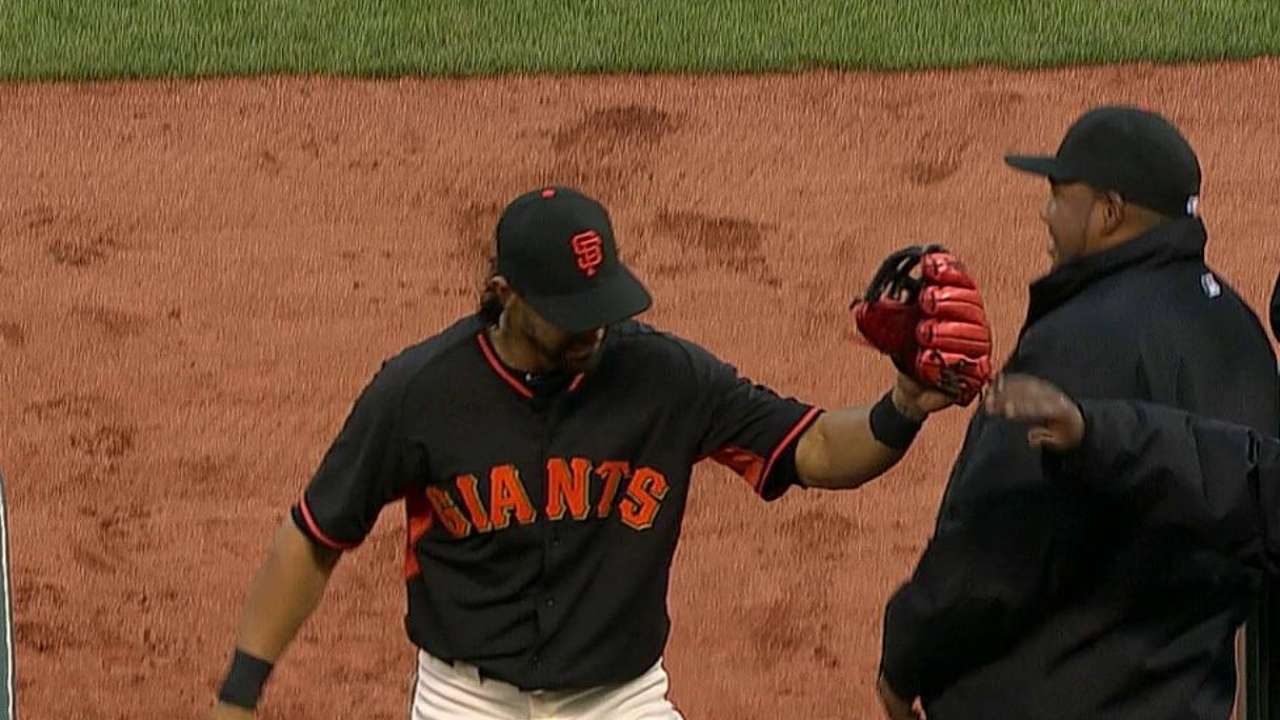 OAKLAND -- With a downpour that caused a cancellation and sewage problems at the Coliseum, the Giants and A's had an unceremonious end to Spring Training on Saturday.
The exhibition finale was cancelled because of inclement weather, while the A's coaching staff had to deal with overflowing showers and toilets in their locker room. But by Monday, the Giants will be in sunny Arizona to start the regular season, trying to bounce back from a disappointing 2013 campaign when they went 76-86 to finish in a third-place tie in the division.
"It was a tough year. We should learn from it," center fielder Angel Pagan said. "You don't want to be the team that goes home and watches the playoffs. We're a winning team. We've always had a winning environment and we need to get back to that."
The Giants posted a 17-12 record in Spring Training. More importantly, they made it through camp without any major injuries.
Marco Scutaro (back) and Jeremy Affeldt (knee) will start the season on the 15-day disabled list, and their absences will surely be felt to begin the year. Tim Lincecum also experienced a scare on Friday when he was drilled in the lower left leg on a comebacker from Daric Barton, but the bone bruise doesn't look too serious.
Otherwise, this roster is healthy and hungry to capture the form that led to World Series titles in 2010 and 2012.
"The talent is there. The health is there," Pagan said. "We all believe in what we've got, and what we've got is special."
Alex Espinoza is a contributor to MLB.com This story was not subject to the approval of Major League Baseball or its clubs.