Giants excited to feed off AT&T Park's energy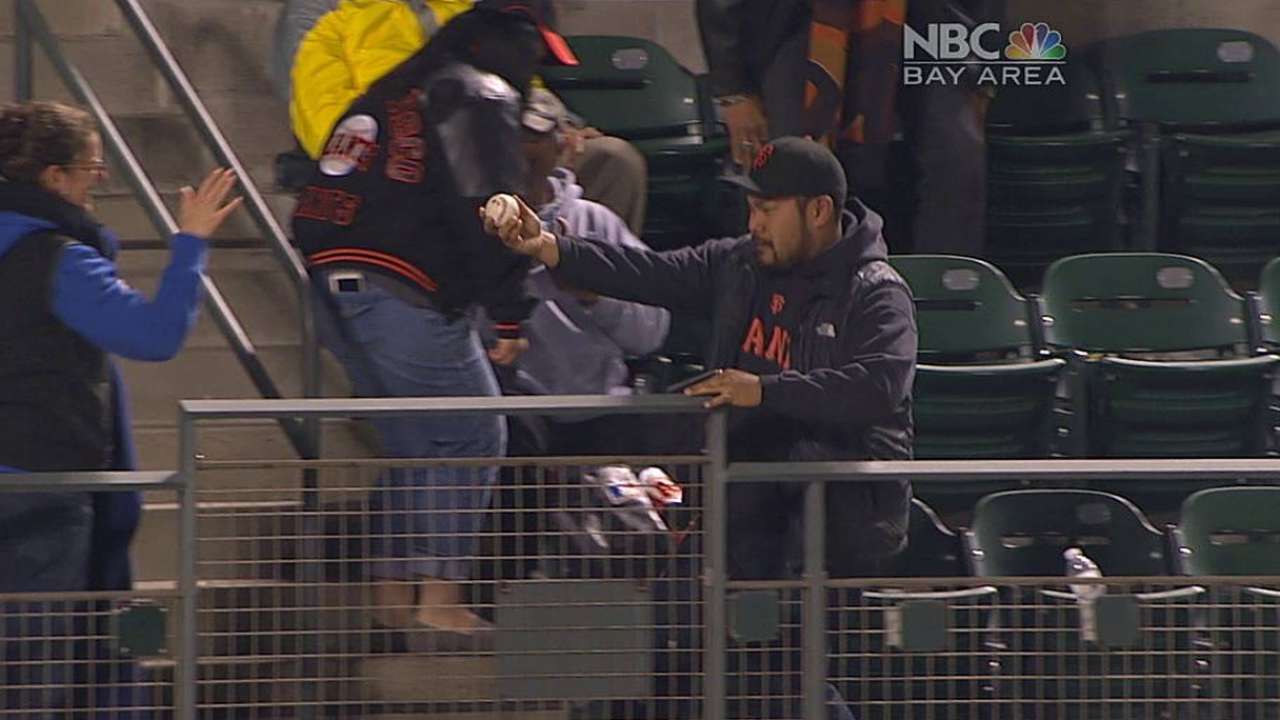 SAN FRANCISCO -- About 24 hours after wrapping up their 2014 Cactus League schedule, the Giants took batting practice on a breezy, sunny day by the bay at AT&T Park on Thursday.
Now that Arizona is in the rearview mirror, Giants manager Bruce Bochy said he's looking forward to playing in front of the home fans.
"It's always had that energy. I saw on the other side from being here," Bochy said of AT&T Park, which gets set to host its 15th season. "You see it every night, it's so consistent. Every game it's special. There are probably only two or three clubs that have what we have here. That's special and I think the guys really appreciate it, and we know how lucky we are to have this kind of fan base and support."
Giants fans have put together an MLB-best 246-game sellout streak heading into the home opener on April 8, following a seven-game road trip through Arizona and Los Angeles to start the season. Bochy said he's happy the team gets to tune up with a three-game set against the neighboring A's, in a Bay Bridge Series matchup that always gets the fans riled up.
"Even though they're still exhibition games, they're similar to a normal game," Bochy said. "It helps get you ready for the season. We'll have three games that will have some intensity to them because of two rivals."
Alex Espinoza is a contributor to MLB.com. This story was not subject to the approval of Major League Baseball or its clubs.