Vogelsong pleased despite rough stats line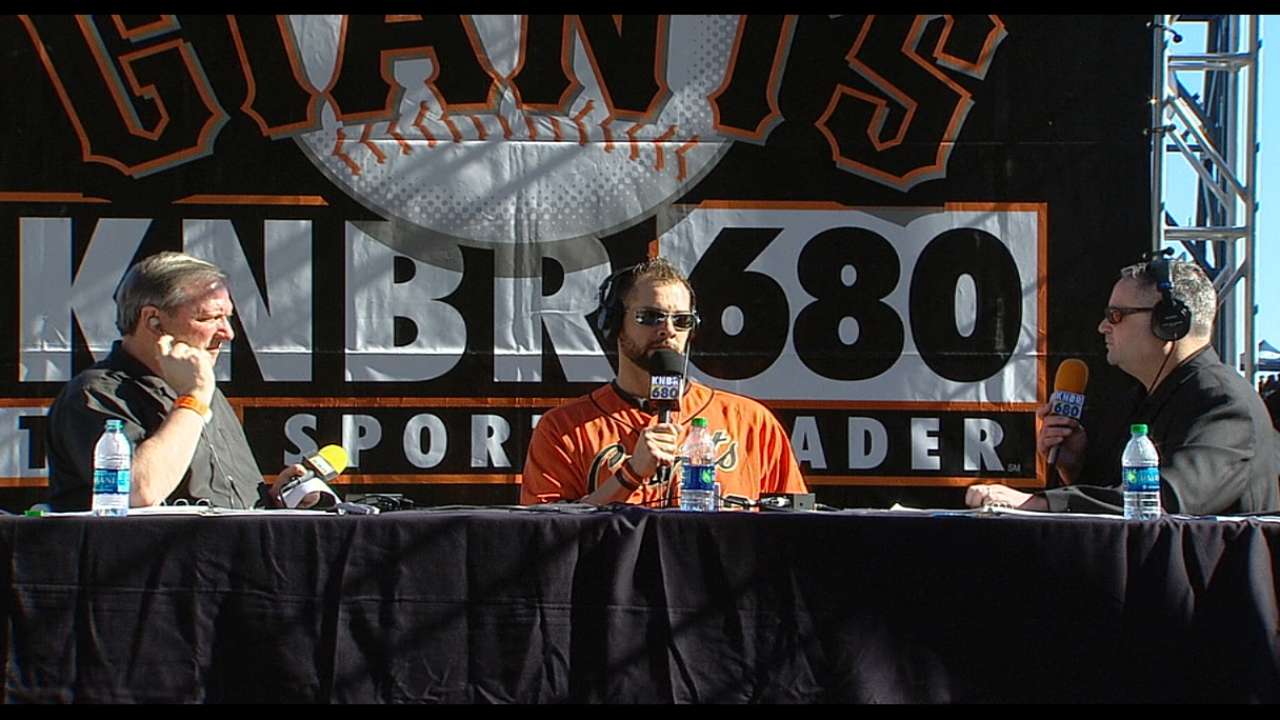 GOODYEAR, Ariz. -- Ryan Vogelsong found a solitary, contemplative spot at the end of the bench in the Giants' dugout after his 2 2/3 innings of work Tuesday night, but anyone of the mind he was pondering the garish numbers on the scoreboard was missing the point of Spring Training.
Certainly, Vogelsong wasn't disappointed in his fifth outing of the spring, despite allowing nine runs (eight earned) on 11 hits, including two homers -- one a huge blast by Jeff Francouer.
"I felt really good tonight, honestly," the veteran right-hander said after his outing. "The home run I gave up to Francouer, the ball was just up and it spun out of my hand. I know it looks bad because there's nine runs up there, but I was really happy with the way everything else came out of my hand."
Vogelsong (9.00 ERA in 15 innings) said he had his best curveball of the spring and his changeup felt good, and if there was anything major he did wrong, it was his mental approach against left-handers, using only the outside part of the plate and not going inside enough.
In an ultimate testament to getting work in trumping results in Spring Training, Vogelsong said his night on the mound at Goodyear Ballpark -- only part of what was an offensive show between the Giants and Indians -- was a success, regardless of what the scoreboard said.
"I felt tonight was the best stuff I've had," Vogelsong said. "I think I made some mental mistakes, and those are things we have to work on down here as well. I'm not discouraged by tonight at all. ... It might be hard to believe and understand because there's a lot of runs and hits up there, but from a pitching standpoint, I felt good out there."
Giants manager Bruce Bochy sounded a little less pleased than Vogelsong with the pitcher's second rough result in his last three starts, but agreed it's all part of the spring process.
"All you can do is keep going out there," Bochy said. "He just probably needs to make a little adjustment to keep the ball down more consistently."
John Schlegel is a national reporter for MLB.com. You can follow him on Twitter at @JohnSchlegelMLB. This story was not subject to the approval of Major League Baseball or its clubs.