Lincecum learning to live without strikeouts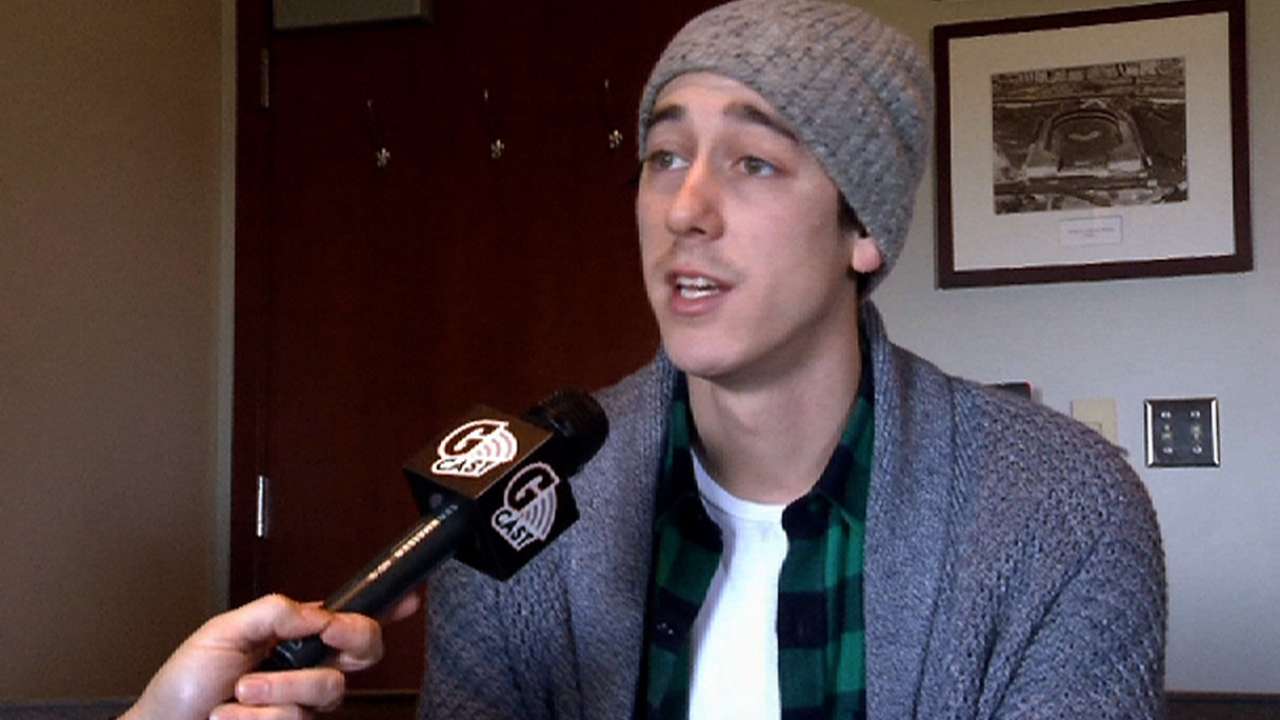 TEMPE, Ariz. -- After battling but not quite getting out of the sixth inning of Monday's exhibition game against the Angels, Giants pitcher Tim Lincecum walked off the mound with his glove over his mouth, obviously screening some choice words for himself.
"I wasn't pleased with where I left off," Lincecum said. "I wanted to get through that inning, but I didn't, so I was a little upset with that."
It's only Spring Training, but Lincecum was in battle mode throughout his outing of 5 1/3 innings in which he allowed five earned runs on seven hits while walking two and striking out none. Even if the results marked the roughest outing he's had this spring, he got in more than 80 pitches of work, and all his pitches felt good coming out of his hand, for the most part.
In that sixth inning, Lincecum got a visit from pitching coach Dave Righetti and appeared to make an adjustment to get the ball going where he wanted it more once again. But a sacrifice fly and a run-scoring single ended his day.
For the second time in four starts, Lincecum didn't strike out a batter, but that's part of his evolution as a pitcher. Once a strikeout machine, he's taking more of an approach of pitching to contact. He has just four K's in 14 2/3 innings of work this spring.
"In my mind I was always trying to strike out guys. That was my mindset even coming up," Lincecum said. "It's different, but an out's an out. I'd like to go further into games, and I know that going for the strikeout sometimes has hurt me, sometimes hasn't. Mostly, I want to go for the quick outs."
John Schlegel is a national reporter for MLB.com. You can follow him on Twitter at @JohnSchlegelMLB. This story was not subject to the approval of Major League Baseball or its clubs.